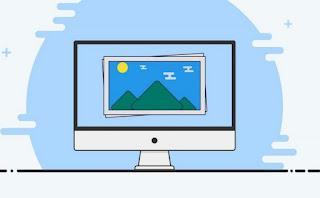 Just as there are free and paid applications, we can find online images that can be used by everyone for free and without limits and others instead that for their use require the recognition of copyright, recognition that is given in the form of money (even if for many licenses, a citation of the source or a replica of the same license is sufficient).
For a website it is therefore not allowed to use images or photos of others without permission and not to republish them as if they were ours, even if modified. On the Internet, however, we can also find
"Royalty-free" or "CC0" images (Creative Commons Zero)
, which can be used without any license problem, modifying them as desired and without even mentioning the source.
In this guide we will show you
the best sites with photos and images to download for free without license problems
, so as to avoid problems from a judicial point of view.
Download free photos and images
When you are talking about
images to download for free
, there are two terms that meet in the search.
Public domain images and photos not covered by copyright, available free of charge for any kind of use, without any authorization.
Creative Commons licensed images and photos also free to use but with very specific limits on distribution, quotation and commercial use.
Creative Commons is a set of free licenses for the fair use of digital products (for information also freeverything.com is licensed under Creative Commons).
The images with this license are free, with any limitations expressed by the license itself such as the prohibition of modification or use for commercial purposes or the obligation of attribution.
If we want to use images without anyone being able to tell us anything, it is better to focus on
public domain images
or licensed
CC0
(i.e. Creative Commons free), so that no one can claim paternity and ask us to pay a fee.
In this article we will show you immediately how to download free licensed photos and images and a list of sites where you can find this free material.
Google Images
Google offers a very effective search engine to find all kinds of images, including those with free license. To search for this type of images we open the Google Images site, perform any search, then click on
Research tools
and then on the Usage rights menu, where we can select the free license by choosing the items
Marked for re-use
e
Marked for reuse with modifications
.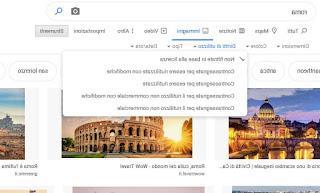 In this way we will obtain only free and free images that can also be used for commercial purposes, for example on blogs, forums or other projects.
To start the actual download, press on the free image and, in the preview on the right, right-click on it and use the item
Save image as
.
For some images it is required to open the site to be able to see it at high quality, showing as a preview only a very small or very grainy image; in these cases just open the preview on the right and then click on the image to view it on the site.
Bing Pictures
As a valid alternative to Google Images we can use Microsoft's search engine, that is Bing Images, to find photos with a free license.
To filter the results based on the license, enter any word or phrase in the search field, then click on the License menu and select the item
Public domain
.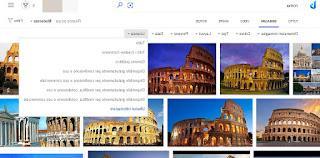 All images will be shown that we can use freely without any license or without having to mention the author. To download a public domain image, simply click on it and use the right mouse button on its preview, so you can use the voice
Save image as
.
Pixabay
If we are looking for a site that only indexes free images, we can try Pixabay.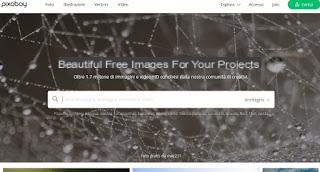 Pixabay is perhaps the
best of the free image search sites
, where to find and download free photos and images that can also be used for commercial purposes without the need to mention the source or the author. Not insignificant, you can also search in in your languagen.
Pexels
Another site very similar to Pixabay for finding free and license-free images is Pexels.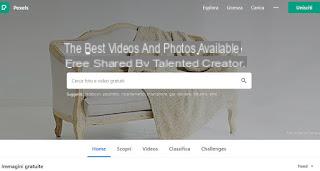 Pexels is an aggregator that organizes images taken from various photography and image indexing sites, distributed under a Creative Commons Zero license and therefore also usable for commercial purposes for sites, blogs and digital projects.
Unsplash
Another very interesting site where to find free images is Unsplash.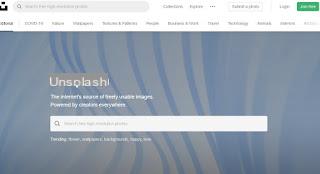 Unsplash is a site very rich in high resolution photos that can be downloaded for free and that can also be used for commercial use, without even needing to credit the photographer. The site offers the best results with words in English, as most of the indexed content is in this language.
Other sites where to find free images
There are so many sites where you can search for free images, let's see together the best alternatives to the sites seen so far:
Getty Images offers 35 million images that you can use for free for a personal blog or for Facebook or other social networks (or any non-commercial project). The site provides, for each free image and photo, a code to be incorporated which ensures the right of attribution.
PicJumbo is a photographer's site, with very nice photographs.
Flickr is an obvious, often overlooked, resource for finding images of all kinds, including free ones. Using the advanced search you can only find photos licensed under Creative Commons, and use the content for editing or for commercial purposes. However, each photo must be credited to its original creator.
Pinterest, the social network for sharing images and photos, also allows you to find images of public domains.
Videvo is a great site with tons of high resolution images that can be downloaded for free and used as a desktop or website background or for other projects.
Freerange is a nice archive of free photos, organized by categories.
Lifeofpix is ​​a free image site to download and use wherever you want, without copyright, with a selection divided into categories.
Jeshoots is a free to use and download high resolution photography site.
Kaboompics divides the photos into tags for easy searching and all are absolutely free.
Raumrot allows you to browse many high-definition quality photos divided by categories, which can be used as you wish, even for commercial purposes.
Wikimedia Commons collects the photos and images used on Wikipedia, with over 10 million freely usable multimedia files and many images in the public domain.
Stockvault contains a lot of photos and images of excellent quality that can be used for free.
Gratisography contains only free high resolution images that you can use for personal or commercial projects.
Burst is a business-oriented stock image site for advertising campaigns and websites.
Whatever the chosen site we will be sure that the images are really free and that we can use them without problems even on our sites and blogs.
Conclusions
When we write an article on the blog or on the site or we use images in term papers and documents, make sure that the images used are in the public domain, to prevent our work from being compromised by the legitimate owner of the copyright.
In other articles we have also shown you the
Best visual sites to search for images and photos on the internet
e
Best Sites to Download Free Clip Art, Drawn Images and Illustrations
.
If, on the other hand, we are looking for other free and copyright-free multimedia content (videos and music), we invite you to read our guides to
Sites to listen to free music in streaming even for clubs and parties, legally
e
Free video download sites, free to use without copyright
.
20 sites with photos and images to download for free