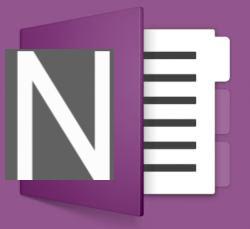 Microsoft made it free
one of its most important programs,
Onenote
, available from today for all platforms:
Windows 10, Windows 8, Mac, iPhone e Android
. The important changes concern the completely new version for Mac and the fact that the version of Onenote for Microsoft is now free and freely downloadable, without necessarily having to buy the Microsoft Office suite.
Onenote, for those unfamiliar with it, the
Microsoft program that organizes information, notes and notes of all kinds
. As an application it is similar to Evernote or Google Keep, only it has many more features and is fully integrated with Microsoft Office programs and other applications. Its key feature is that
every written note is synchronized "cloud" (in Onedrive)
, which means that every note taken from the mobile is also found on the PC and vice versa.
OneNote
, as mentioned,
you can download it for free
as a program for PC, Mac and as an app for smartphones and tablets from the site
Onenote.com
in in your languagen language.
I
direct download link
are the following:
- Onenote for Windows
- Onenote for Windows 10
- Onenote per Mac
- Onenote per Android
- Onenote for iPhone and iPad
Onenote can now also be used online
, without downloading anything, from the Onenote Online site, by logging in with a Microsoft account (from the button at the top right).
Speaking of the Windows PC program, the
tabbed interface
it is intuitive like all Office programs and allows you to insert notes and notes by choosing the font, color and all the formatting options.
After the download you are prompted to log into your Microsoft account which is the same one used for services like Outlook.com, old MSN Messenger, Hotmail, Windows Phone and Windows 8.
The start page of the program immediately explains the main functions and ways to use Onenote.
You can organize your notes in different tabs based on the type of information and, for each note card, you can add many pages and sheets from the vertical column.
You can also insert images, documents, freehand drawings, multimedia files and documents scanned with the scanner as notes.
Each note is saved online
using the free space of the Onedrive site (the former Skydrive).
Speaking instead of Onenote online, there are several useful tools for integrated use with the browser and internet browsing.
-
OneNote Clipper
is a bookmarklet that serves a
save web pages in Onenote
so you can keep the addresses of your favorite sites and news that you find.
-
Email notes to OneNote
it is possible by sending the email to Send an email to me@onenote.com.
To configure the sending of notes via Email, you need to configure the address in the email settings page.
- OneNote now also integrates with other web applications such as Feedly, IFTTT, Genius Scanner, Livescribe, Office Lens and other web-apps
Office Lens
is the Windows application for scanning documents with your smartphone.
Also note that
Onenote app for Windows 8 has OCR function
, that is, it allows you to scan a document written on paper to edit it on the computer.
Users who have Office 2013 or Office 365 can take advantage of premium features like SharePoint support, version history, Outlook integration, and other features.
Onenote is a great program for PC that, especially now that it can be downloaded and used for free from all platforms, including Macs, tablets and smartphones, truly becomes the
universal binder of notes to always keep with you
, significantly better than similar apps like Evernote.
Below an introductory video.
Download Microsoft OneNote for free for Windows, Mac and smartphones