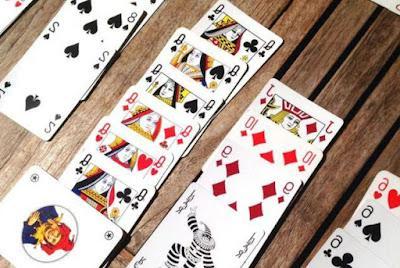 Do we love to play Burraco and want to keep fit for home or away tournaments with our trusty smartphone or tablet? Didn't we accept the latest burning defeat in games with friends or family? Then you will be pleased to find that we can try so many
app with which you can play Buraco
both against artificial intelligence and against real online opponents, with increasing degrees of difficulty and increasingly exciting challenges.
If we think we are burraco champions, then let's not waste any more time and try one of the apps for
play burraco for free for iPhone and Android
recommended in this guide. We will be able to play at any time, without limits, using both the 3G / LTE connection and the Wi-Fi connection, or play offline without consuming data traffic by playing against the artificial intelligence of the device.
Please note:
none of the apps recommended in this article allow you to play for real money or paid tournaments; you can only play for the glory and satisfaction of scoring and beating opponents, it is not possible to gamble with these apps.
Online burraco games
1) Burraco Jogatina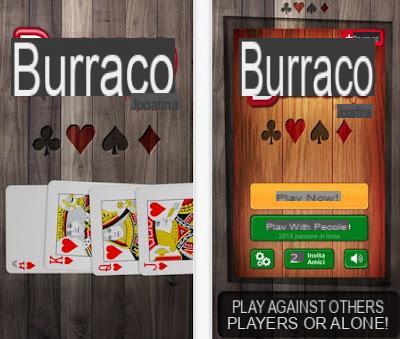 If you want to play burraco both against the computer and against real players online you can download the free Burraco Jogatina app. This app allows you to play without network connection to 2 or 4 players, and you can choose whether to play online against other real players (in this case you need an Internet connection) or offline against the robots offered by the app with various degrees of difficulty. The app is fairly graphically accurate, offers a chat to text other people in the game and the rules are very faithful.
Those interested in trying this app can download it for free for Android and for iPhone / iPad.
2) Burraco and Pinelle Online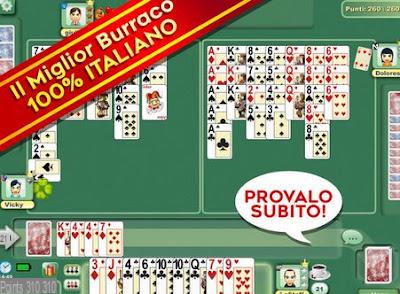 Another wonderful app with which to play burraco for free on your smartphone is Burraco and Pinelle Online. This app allows you to play both against real players online and in offline mode (without consuming data traffic) against the artificial intelligence made available. The game is based on the official rules of the FIBur (Burraco City Federation), so playing with this app you will be sure that no one plays with "invented" or strange rules, since everyone will abide by the rules of international tournaments. The possibilities offered by this app are really numerous: you can create your own club in which only people you know participate, you can organize tournaments, customize the app and climb the world rankings of burraco to show everyone that you are the best. .
We can download Burraco and Pinelle Online for free for Android and for iPhone / iPad.
3) Burraco city the challenge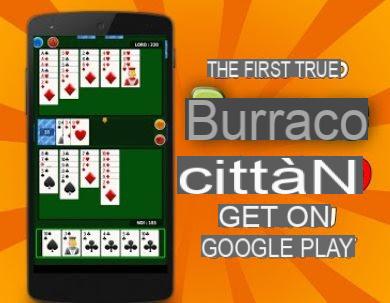 If we want to play with your friends and challenge them in burraco you can download Burraco on your portable device. Although the name of the app is quite simple, behind it hides a complete app to be able to play numerous variants of burraco with 2 or 4 players. This app also offers a good level of challenge if you like to collect trophies: there are over 20 achievements to collect during the burraco challenges, so you can show everyone your skill in matching cards and remembering the cards already discarded. If you don't have internet connectivity you can still play using WiFi or Bluetooth for a local game with friends.
If you are interested in this app we can download it for free for Android and for iPhone / iPad.
4) Royal Buraco
A variant of the burraco is the royal burraco, where no tris are allowed and you can only make "clean" burraco, ie of the same suit. This variant is more difficult to play, so it is not very common when you play with friends or relatives, but you can present it as a new variant of the burraco reserved only for the best (you will not be long in finding new challengers!). But before you can present this game, train yourself by challenging other players in the real burraco with this app, which allows you to organize both single tables (for 2 or 4 players) and tournaments, so you can improve your knowledge of this variant and prove your skill in future live matches.
If this variant of the burraco is for us we can download it for free for Android.
5) BurracoON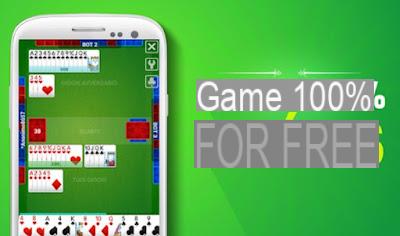 This is another very popular Buraco game, for both Android and iPhone, which you can download for free and play online against other real players. After each game you can look at the statistics and see the general ranking of the players. You can play without registration, directly and quickly, without obligation, following the rules of traditional Burraco.
To start playing immediately, simply download the free app for Android and for iPhone / iPad.
6) Burraco ClubDelGioco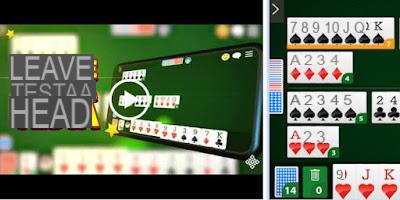 Another very useful app to play free online burraco for Android is
Burraco ClubDelGioco
, a complete app for anyone looking for an exciting and fast-paced card challenge. Using this app we will be able to play for free without registration, play online with your friends or against the computer, play alone against the computer (of increasing difficulty), participate in tournaments and climb the weekly or monthly ranking, so as to get involved with other players.
The app can be downloaded for free for Android.
7) Burraco GSoftware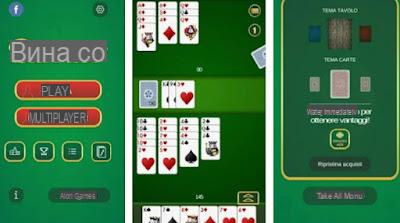 Among the apps that we can download, the
Burraco GSoftware
, a very graphically designed game that offers the possibility to play online and offline, to change the color of the cards and the background and to compete for the weekly and monthly ranking, so as to try to win against very good and undoubtedly experienced players.
The app can be downloaded for free on all Android devices.
8) Burraco With Friends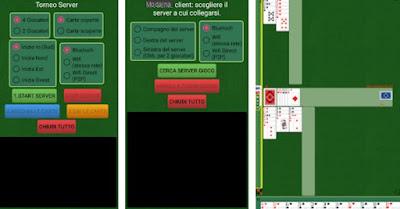 If we don't want to play online but love to play burraco with friends around the same table, we don't necessarily have to take a real deck of cards, since with the Burraco Con Amici app we can create a server to connect our friends to. (up to a maximum of 4 people) to play burraco offline, following the classic rules and using the Wi-Fi Direct connection to let all devices communicate (which must all have the app installed).
This interesting app can be downloaded on Android devices, so let's first make sure that all friends have an Android device before planning the game.
Conclusions
Those seen above are the best buraco games to play online or offline for free, without paying anything to unlock new levels or to access national and international tournaments. Some apps obviously feature advertisements to survive, but nothing annoying or too invasive.
We don't love burraco but prefer to play poker on your smartphone? Then just read the article
How to play free online poker on Android and iPhone
. If we are looking for other types of card games such as broom, solitaire, trump or Uno or even Burraco to play on the computer, we can read our guide
Free online solitaire and card games: Uno, Scopa, Burraco, Briscola etc.
.
Best free Buraco games on Android and iPhone against other people online