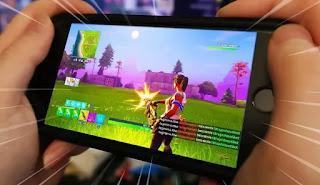 To make a mega ranking of the best free games for iPhone and also for iPad that can be found on the Apple App store, let's try to summarize the official satisfaction statistics and the unofficial ones of various sites such as AppAnnie. In this way we can understand which are the most popular and most downloaded games, which theoretically should also be the most beautiful that can be played on iOS.
While no such list can be complete, let's try to list the
best free games for iPhone
and also iPad, of different genres, all of them
to download for free from the Apple App Store
, also including someone less popular to be discovered, who really deserve to be played at least once.
1)
Clash Royale
is one of the best games released in 2016, a real-time strategy game and also a collectible card game that once started you can't stop. The only flaw is that it becomes difficult to resist not spending money on in-game purchases, even if, with patience, you can play and be competitive even without spending a penny. Clash Royale, from the same developers as Clash of Clans, is always at the top of the popularity charts on the Apple store.
2)
Subway Surfers
it is, on the other hand, an evergreen, a game that never ceases to tire, which is often renewed, leading players to new challenges. This is now the acclaimed number one of the games in the Runner Game genre, those where you run forward without ever stopping, trying to avoid obstacles and collect bonuses.
3 and 4)
Head basketball
e
Head Soccer
are two similar games by the same developer, among the funniest ever, because they are not football and basketball simulations, but arcade games that we could classify as fighting games. In both there is a one-on-one challenge, between two big-headed characters who fight each other by hitting each other and jumping in a scenario with a 2D horizontal view as in the barrel games of the past. The goal is to score or make a basket in the opponent's goal or basket, while trying to defend one's own goal or basket. There are special moves and it is also possible to play online against other people.
5)
Flip Diving
is a really fun and realistic diving game, where you have to try to dive into the water by doing the best stunts and entering the water correctly, without hitting your belly. Great graphics and ease of play are the features that have made this one of the best free games for iPhone.
6)
Magic Tiles 3: Piano Game
is the game where you have to play songs and music trying to hit the keys exactly at the right time. A little in the style of Guitar Hero, in Piano Tiles it is important to follow the rhythm by hitting the right notes indicated on the screen to score as many points as possible.
7)
Dream League Soccer
it is, for me, the best football game on iPhone and iPad, perhaps less beautiful to look at than the various FIFAs, but certainly more playable and fun, not only playing alone, but above all by challenging other players online around the world.
8)
Walking Dead
is the best graphic adventure game for iPhone, unfortunately free only in its first episode, which however is not to be missed. Both fans of the TV series and those who have never seen it can play Walking Dead, because the story is all new and has no connection with the show, if not that of the massive presence of zombies.
9)
Asphalt 9 Legends
is the best free car racing game, truly spectacular in graphics and speed, with tons of cars to drive in city paths in the Fast And Furious genre.
10 )
Traffic Rider
is the best motorcycle racing game for mobile, in 3D, with fantastic graphics and rendered perfect on the iPhone.
11 and 12)
Super Stickman Golf 3
is the third game in a highly successful series of mini golf, all based on the right trajectories to hit the ball and hit the hole with the fewest strokes possible.
If you like the genre, you can't miss it
Flappy Golf 2
(by the same developers), a variant of mini golf that is played by making the ball fly by touching the screen (as happened in the unforgettable Flappy Birds).
13 )
Zombie Tsunami
, for years among the funniest games on smartphones, always updated with new levels, to be played also on the iPhone, suitable for everyone, even for children with its cartoon graphics.
14 )
Last Empire-War Z
is another zombie game, this time much nastier and unsuitable for children, of strategy. A trained army must be created to defend the city from zombies by forging alliances with other players.
15 )
Color Switch
, skill game where you bounce a ball to make it go as high as possible by passing through colored circles.
15 )
Sniper 3D Assassin
is a 3D shooter game, where you have to be good at hitting enemies with a sniper rifle, framing the target in a crosshair. Great graphics, even if you're easily inclined to spend money on more advanced levels.
16 )
Trivia Crack
is the game on the iPhone that takes up the Trivial Pursuit model, where you can answer questions on various topics to earn points and to beat your friends by showing yourself more skilful.
17 )
Rolling Sky
, another skill game where you have to make a ball move on a platform suspended in the air, with a 3D view, along a path full of obstacles and without letting it fall.
18 )
2048
a brilliant game where you have to move the tiles with the numbers 2 to add them and create multiples in order to combine two tiles into one with the aim of not getting stuck with the picture full of tiles.
19 )
The Sims
, always one of the best and most fun simulation games for PC, console, and also for iPhone and iPad.
20 )
Modern Combat 5 Black out
is perhaps one of the best 3D shooter games for mobile, with the iPhone and iPad version of a very high level of both graphics and playability.
21 )
BounceMaster
, the number one of the 2018 Arcade games, which re-proposes a great classic of pastime video games, that of the launch of the penguin to be hit with a bat to make it go as far as possible.
22 )
Animal Crossing
is the social simulation of Nintendo where you have to build the campsite and make friends with other players.
23 )
The Battle of Polytopia
is a real-time strategy game where you control a tribe of people, expand your territory, fight enemies and build an empire.
The Battle of Polytopia allows you to play alone, against a friend or in online multiplayer.
24 )
Crossy Road
presents itself as an infinite version of Frogger, in which the player controls a character as he attempts to traverse a series of busy streets. The game draws on many of the most popular games in the app store to create a fun gaming experience with a beautiful pixelated art style. Since then the game has incorporated many characters and cultural references over the years.
25 )
Fire Emblem Heroes
is a free-to-play tactical role-playing game from Nintendo that has won over players with simple and addicting gameplay.
26 )
Among Us, the game where to find the impostor
is the most played game in the world in 2020, also available on iPhone to have fun against many other real players.
27 )
PUBG
is the similar shooter and competitor to Fortnite, very nice even on the iPhone thanks to the controls optimized for the touchscreen
28 )
Hearthstone
is a beautiful and highly successful game in the World of Warcraft series, where you play collectible cards with heroes to be placed on the desk to beat your opponents. Its popularity has led to the release of numerous expansion packs and even an eSports tournament. The merits are the strategic elements of the game and its immediacy and simplicity.
29 )
Pacman 256
is the special version of an old classic, with an infinite level in which you have to move forward on the screen without getting caught from behind by the disappearing board. The aim is to get as far as possible.
30 )
Plague
has been a great success for years, the game where you have to spread deadly diseases all over the world to exterminate the entire humanity, very funny.
31 )
INSIDE
for iPhone is the spiritual successor to Limbo, a puzzle adventure game set in a dark dystopian world of government experimentation and zombie-like creatures, with 2.5D monochrome graphics.
32 )
Stack
, a very colorful puzzle game whose aim is to build the tallest tower by placing blocks on top of each other.
33 )
Shadowgun Legends
is one of the best first person shooters on the iPhone, sequel to the first Shadowgun of 2011. Shadowgun Legends offers players over 200 campaign missions and many multiplayer modes to enjoy.
34 )
Valiant Hearts: The Great War
is a puzzle adventure game set during the events of the First World War, where you control four different characters through various sections of the game, each with unique abilities to pass their levels.
35 )
Triple Town
is a puzzle game where players are given tiles on a 6x6 game board and work to match the tiles in groups of three to merge them into one piece.
The game continues until there are no more moves.
36 )
Gardenscapes
, very accurate and graphically beautiful gardening simulation game.
37 )
PES discipline
is the most beautiful 3D soccer game together with FIFA and Dream League Soccer, with realistic graphics like on Console.
38 )
FIFA
is the most popular soccer game, with real players to field and play in the league.
39 )
Hello Stars
is one of the most successful puzzle games of 2018, with essential and relaxing graphics and puzzles that engage the brain.
40 )
Go fish
is a fishing simulator with two-dimensional graphics, where you have to prepare the equipment, the rod and catch as many fish as possible.
41 )
Helix Jump
is the game of the ball that has to bounce and go down as many levels as possible, very suitable for quick games, of great simplicity.
42 )
Looper!
is a beautiful music game where you have to create a rhythm by joining the dots on the screen, without making them collide and without going out of time.
43 )
Roblox
is a game creation platform, where the same players create and play against each other.
44 )
Happy Glass
is a really challenging puzzle, where you have to find a way to fill a glass of water.
45 )
Paper.io 2
is the successor of Paper.io, a igoco where you have to create the longest paper snake and eat the other players, trying not to get eaten in turn.
46 )
Prince of Persia Escape
is the game based on the first Prince Of Persia, with side scrolling, where you have to jump and avoid obstacles always looking for a way to get out of the picture safely.
47 )
Hole.io
is a fun multiplayer game where you have to create holes in the city and make them get bigger and bigger, incorporating the holes of the other players.
48 )
Tenkiu
it is another pastime where you can drive a ball to keep it from falling down, tilting the plane and overcoming the various levels.
49 )
Paper.io 2
, you play all together, up to 100 players at the same time, trying to eat each other.
50 )
Pokemon Go
, the augmented reality game where Pokemon are searched for in the real world.
51 )
Dr. Mario World
, one of Nintendo's most popular puzzle games ever.
52 )
Mario Kart
, iPhone version of the racing game with Go Kart.
53 )
Call Of Duty Mobile
, the best war shooter, free on iPhone.
54 )
Brawl Stars
, 3 vs 3 top view game, very fun and fast.
55 )
Sky: Children of the Light
, named Game of the Year 2019, is a social game with very accurate graphics, where to reach the goal you need to meet new people and play together.
56 )
Legends of Runeterra
, the card war game set in the world of League Of Legends.
57 )
Pokémon Masters
, a role-playing game with Pokemon trainer challenges.
58 )
Genshin impact
, the best iPhone game of 2020, with a huge world to explore and battles to be won even in alliance with new friends.
59 )
Assassin's Creed Rebellion
, role-playing game where you have to create your own team of assassins to challenge others.
60 )
Alien: Blackout
, graphic adventure inspired by the Alien movie, very nice to see for its cinematic style.
61 )
Roblox
is a platform of games created by the users themselves.
62 )
Mr Bullet
, puzzle game where you have to find the right trajectory to shoot and kill the victim.
63 )
Color Bump 3D
, simple and colorful, is one of the most played games of 2019.
64 )
aquapark.io
, a race on a water slide, where the winner is whoever arrives first.
65 )
BitLife - #1 Life Simulator
, free choice life simulator, awarded among the best games of 2019.
66 )
Crowd city
, is a minimal game, with many players together, where you have to create the biggest crowd of the others by eating the smaller ones.
67 )
Harry Potter: Wizards Unite
, the Harry Potter game, an augmented reality adventure.
68 )
Brain out
, game to measure intelligence, with very simple graphic riddles, but also acute and difficult to solve.
69 )
Brain Test
, very similar to Brain Out, with riddles to be solved one after another.
70 )
Home Landscapes
is a cute home decor game, with mini games inside it and lots of puzzle levels in the color matching genre.
In other articles we have also seen then
more specific lists of free iPhone games
:
Intelligence test games to improve memory and mental skills
games inspired by movies, series and comics
Best music games
Crossword, crossword and Sudoku games
10 games similar to Clash of Clans of strategy, villages and battles
best puzzle and brain teaser games for iPhone
Best and free car racing games
Free apps for playing cards
Ruzzle-like lyric and beetle games
Games Runner Games of endless obstacle course
Best free simulation games
More fun games
Best sports games
Best RPG RPGs
Zombie games
More beautiful games with console graphics
Offline games to play without internet on mobile
Math and numbers games
Best Quiz games with trivial questions and challenges
Best multiplayer games
Best FPS Shooter Games
Games where you can find clues and hidden objects to solve mysteries
Free online PvP games for all phones
Best cooking and restaurant management games
Sniper games with sniper rifles and snipers
Spy games
Sniper games with sniper rifles and snipers
Play Poker on Smartphone
Medical and hospital simulation games
Best football games for mobile
Beating and fighting games
Collectible card games similar to Clash Royale
Best Clicker games to earn money
Best Board games on smartphone
Best games similar to Fortnite and PUBG
70 Best iPhone Games, All Free