Cataloged by some as a simple mixture of Team Fortress 2 and Battlefield Heroes, it should still be noted that Gameloft is practically the only one to draw inspiration from the very essence of famous big titles to adapt them to Android, and that finally the most casual gamers like to find on mobile platform.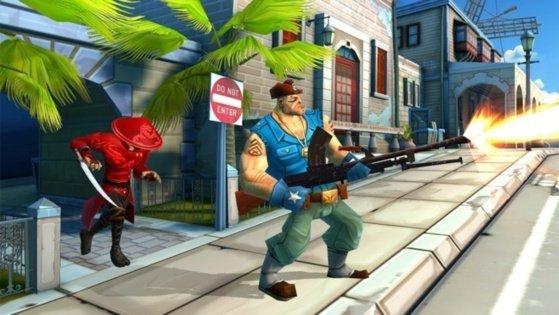 With Blitz Brigade, Gameloft seeks to readjust the very spirit of TF2 and BH in a completely crazy first-person action title that we had already seen earlier in this article, where Ulrich evoked the different definitions of the term "innovation" for companies that ultimately seek only to merge genres and offer an alternative on a market where the part sought is absent.
Game Information
Over 300 weapons to discover
Three modes of transport: helicopter, tank and battle car
Five classes: Medic, Sniper, Gunner, Spy and Trooper
Ability to compete in online multiplayer
with several game modes: domination, deathmatch, etc.
To conclude, the game will be based on a Free2Play mode.
I played it and it's really fun. In addition, the maneuverability is nice!