Do you want to use AirPods with your Android smartphone? Once is not customary, it is possible and very easily. The only downside is that you lose some advanced features such as pausing automatic playback when you remove an AirPod or actions when tapping on the headphones. Here is how to do it!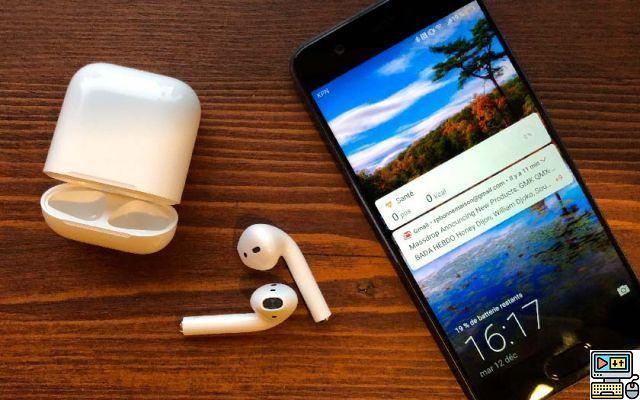 What if you used AirPods with your Android smartphone ? Apple is generally known to lock its products with its ecosystem. This makes it impossible to use an Apple Watch with anything other than an iPhone or iPad. And yet the Cupertino company seems to have broken the rule with its AirPods. It is indeed possible to connect them to any Bluetooth compatible device. The sound quality remains the same as with Apple devices.
On the other hand, we lose some functionality of AirPods in the process. No notification with the battery status will be displayed on your Android smartphone (you will still hear a sound when the AirPods need to be recharged). Features in addition to AirPods, such as the automatic pausing of the song when you remove an earphone, or actions when you tap the earphones (personal assistant, play / pause, next track, etc.) disappear. Likewise, of course, the super-simplified pairing process on iPhones and iPads. It must therefore be paired manually!
How to Connect AirPods on Android
But as you will see, even in manual mode, the pairing process is fortunately not very complicated. The trick is to know that a button (yes, yes!) Is hidden on the AirPods charging case. Have you already spotted it? It's right there, on the back of the case: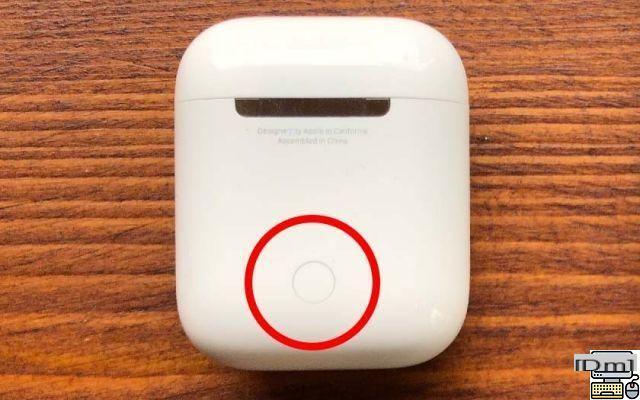 To connect your AirPods to an Android smartphone and more broadly to any Bluetooth enabled device:
Open the AirPods box, with the headphones in it
Press the button on the back until the indicator light flashes white as below
Discovery mode is then activated, you can search for your AirPods in the bluetooth menu just like you would any wireless earbuds
Note: the discovery mode works for a limited period of time. Activate it preferably when you are already in the Bluetooth menu.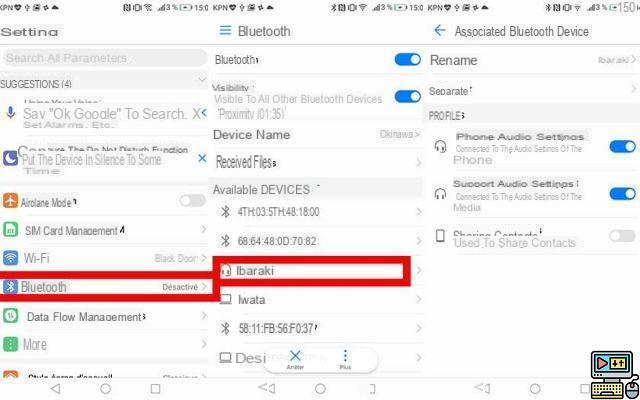 Go to Settings> Bluetooth
Choose your AirPods - in this case ours are called Ibaraki because we have renamed them
Note: you can easily rename your AirPods from your Android smartphone. To do this simply touch your AirPods then go to reappoint like in the screenshot above. Do you use AirPods with an Android smartphone? What are your feedback? Feel free to share it with the community in the comments of this article!