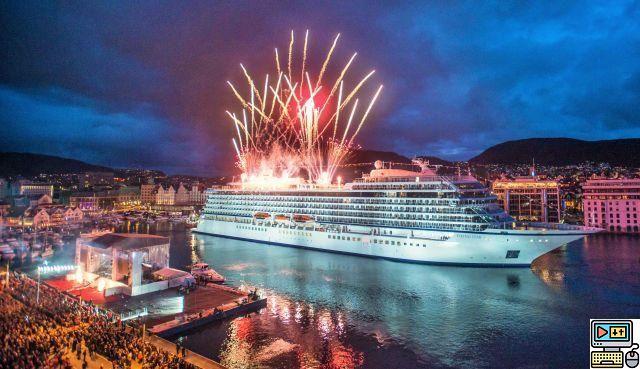 Advertisement AliExpress Festival 11.11: stronger than Black Friday! Up to -80% on many references! Sponsored file Published on 11/11/21 at 08:55
It's the great return of the 11.11 Festival at AliExpress! If you are impatiently awaiting the end-of-year promotions, know that the starting signal is launched with AirPods at less than 100€, the excellent Xiaomi 11 Lite 5G NE at 254€ or the Logitech gaming mouse at 38,80 €. All with free delivery and shipped very quickly. To take advantage of the best promos of 11.11, it's here!
AliExpress is preparing to celebrate the 11.11 Festival, on this occasion, discounts will be available on a wide (very wide) variety of products. But rather than abandoning you in such circumstances, we have selected several good plans for you that are really worth it.
5 offers that are definitely worth checking out during 11.11
Finding happiness in a maze of promotions is sometimes not easy. That's why we have selected several devices that are famous for their excellent performance and are heavily discounted at AliExpress during these 48 hours of promos between November 11th and 13th. And good news, you can now reserve the devices you want by adding them to your basket before the start of the promotion (9:00 a.m. today).
The OnePlus 9 goes to just €389 with the code 11AE60
OnePlus' smartphone ticks all the boxes for a high-end device, except for its plummeting price during the 11.11 Festival. It is equipped with the Snapdragon 888 processor for top-notch performance. Its screen not only uses AMOLED technology, but it is also 120 Hz. The autonomy is convincing, but above all it has a 65 watt fast charging system allowing you to refuel in 30 minutes. On the photo side, it is a module with three 48 Megapixel + 50 Mpx + 2 Mpx sensors.
I take advantage of this good plan! also read :2
Test: Smartphone / Mobile phone
OnePlus 9: more accessible, still relevant
Appeared after the marketing of the 9 Pro, the OnePlus 9 offers a slightly redesigned technical sheet. To justify a price placement...
8 months ago
The Xiaomi Pad 5 touch tablet is at 299€ with the code FRBON50
In addition to an elegant design and a neat design, the Xiaomi Pad 5 tablet can also count on its excellent 11-inch screen (27,9 cm diagonal) with 120 Hz refresh to distinguish itself. Under its hood is a high-end Snapdragon 860 chip, as well as 6 GB of RAM and 128 GB of space. It incorporates four speakers that deliver stereo sound to watch your favorite movies and series and the 8 mAh battery offers excellent autonomy.
I take advantage of this good plan!
AirPods 2 wireless headphones go to just €99 with code FRBON30
It's no coincidence that Apple's wireless headphones are the most popular on the market. They are comfortable, the sound quality is good and above all the rendering of the microphone is excellent. Integration into Apple's ecosystem is a marvel of its kind with ultra-fast pairing; it is a relevant choice especially since their price is very accessible during 11.11.
I take advantage of this good plan! also read :38
Test : Écouteurs & intras Bluetooth — True Wireless
Apple AirPods 2: very subtle changes
Just over two years after the original AirPods, Apple is refreshing its wireless headphones. With its new H1 chip and its...
2 years ago
The Xiaomi 11 Lite 5G NE drops to €254 with the code 11AE45
Considering the price-performance ratio, the Xiaomi 11 Lite 5G NE is arguably one of the most compelling mid-range devices on the market. It has an AMOLED screen with a high refresh rate of 90 Hz, a Snapdragon 778G chip suitable for gaming, 6 GB of RAM and 128 GB of space. Without forgetting either the presence of a 4 mAh battery compatible with 250 watt fast charging and a photo module with three 33 megapixel + 64 Mpx wide-angle + 8 Mpx telemacro cameras.
I take advantage of this good plan!
The Logitech G502 Hero gaming mouse at €38,80 with the code FRLOG16
For gaming fans, the G502 Hero mouse is a safe bet. Its design is ultra customizable with 11 buttons that you can easily configure. Its optical sensor displays a high precision of 16 dpi and we also appreciate certain details such as the LED lighting system and the textured finish which improves the grip.
I take advantage of this good plan!
How to take advantage of a maximum of promotions during 11.11?
AliExpress offers several discount coupons that you can use on a wide variety of products. Now is the time to go on an adventure, especially if you are looking for a specific device. A page dedicated to the 11.11 Festival is available to guide you and find your happiness at the best price, just follow this link.
Here are the discount coupons that are available:
11AE08: €8 offered from 50€ of purchase
11AE11 : 11€ offered from 70€ of purchase
11AE15 : 15€ offered from 110€ of purchase
11AE22 : 22€ offered from 150€ of purchase
11AE30 : 30€ offered from 199€ of purchase
11AE45 : 45€ offered from 299€ of purchase
11AE60 : 60€ offered from 399€ of purchase
Come to AliExpress to celebrate 11.11