Comment (6)
To protect its users, Badoo is launching a new feature to prevent screenshots on Android. On iOS, an awareness message will be displayed.

© Getty – Webfluential

Dating app Badoo is launching a new security feature, dubbed Screenshot Block, which aims to discourage screenshots on its chat function. "Badoo thus wants to protect the privacy of conversations between its users, and prevent messages and photos from being shared with a greater number of people," the company's statement said.
"We know that sharing a message, a photo to a friend, can sometimes be tempting on a dating app, but this new screenshot blocking feature aims to encourage honesty and safety. exchanges between users", specifies Stéphanie Gabriel, director of Badoo Spain.
Concretely, Android smartphone users will no longer be able to take screenshots of their conversations, while an awareness message will be displayed on smartphones. Badoo specifies that the total blocking was not possible on iOS and that it is not the fact of Badoo, but of Apple.
The awareness message is also displayed when the user tries to take a video screenshot.
to read also:
Net life
In Spain, dating apps encourage their members to get vaccinated
After social networks, it is the turn of applications and dating sites to support vaccination campaigns. In Spain,...
5 months ago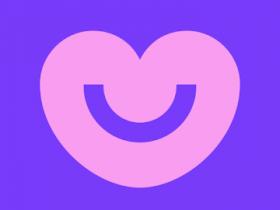 Badoo
Badoo is a social network for meeting friends, or even more if you like. You can easily chat with users from all over Spain, or from your region, and send them likes.
Version : 5.250.1
Downloads: 697
Release date: 06/01/2022
Author : Badoo
License: Free license
Categories: Internet - Communication
Operating system: Android, Online service All Internet browsers, iOS iPhone / iPad
Download
Android
Online service All Internet browsers
iOS iPhone / iPad