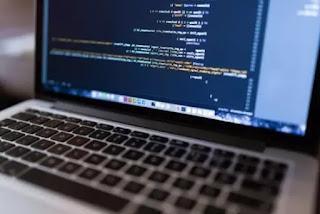 Starting a website has never been easier today, not only because there are applications to create websites easily, without the need to know the HTML code, but also because there are free online spaces that can be used as web hosting to host inside them the site files.
Free web hosting services
they have come a long way in recent years and some of them have everything you need to start their own website without spending a penny and without having to program code.
A Web Hosting is, in raw words, a data space where the web pages and all the files that compose them are stored, therefore also the images, scripts, codes, documents and so on. Usually, to publish a site it must be reachable from all over the world, you have to pay this service to an external company that guarantees the availability on the internet for 24 hours a day, the speed of loading of the site and the availability of the files uploaded by Worldwide.
Many web hosting services offer clean interfaces with drag-and-drop capabilities that make it easy to publish a site with any content in it, so you can launch an online business, promote a brand, or just have a place to let your thoughts out. In this article, we see the best free web hosting service.
The best hosting websites that offer free internet space to open a website
complete are:
1) InfinityFree
InfinityFree
offers free, unlimited bandwidth storage. It also includes advanced and always free features, such as SSL certification for all plans, CloudFlare CDN, MySQL database and much more. The limitations to the free plan of this hosting service are on the types of files that can be uploaded online, thus making it impossible, for example, to create a site from which to download videos and music.
2) WordPress
WordPress.com
is one of the best places on the internet to host a website for free. With Wordpress you can create any type of website and if you choose the free plan you can take advantage of the Wordpress CMS for free, already perfectly configured and ready to use, with 3 GB of memory to save files and 3 GB of bandwidth per month.
Wordpress.com is the official website of the company that develops Wordpress software (which is open source and free for everyone, but still requires to be hosted on a web server) and includes advanced publishing tools, a clean interface, SEO plugins. and many functions to do anything. WordPress is not as easy to use as Wix and Weebly (because you have to know some HTML anyway), but it remains very solid and a great choice for those who just want to create a blog.
3) 000webhost
000webhost
is a free, pure web hosting service with PHP, MySQL, cPanel and no advertising included. In practice, it works like the most professional web hosting without the need to spend anything. The limits are only in the storage space which is 5GB and the bandwidth, which is 10GB per month.
If you want to go beyond these limits, you can pay for a subscription that costs very little, starting from 1 Euro per month.
The main flaw is the poor customer support in case you run into any problems, but otherwise it's an excellent choice.
4) FreeHostia
Freehostia
it allows you to use 250 MB of disk space and 6 GB of bandwidth per month, at a faster speed than other free web hosting services. FreeHostia.com also offers a very easy to use e-commerce creator to start an online store and a web builder with many free ready-made templates.
The main reason for recommending FreeHostia.com is its exceptional customer service, at least according to the reviews I've found, with 24/7 support.
5) X10Hosting
x10Hosting
is one of the best and most reliable free hosting, compatible with any CMS platform (including WOrdpress, Joomla and others) that can be uploaded to the server and with the latest versions of cPanel, PHP and MySQL already included. The site also provides free templates to design the site and unlimited bandwidth, limited to 1GB of hosting space. The company also offers a premium paid service with multiple publishing tools, SSL certificates, dedicated IP addresses, and other advanced features starting at $ 3,95 per month.
6) FreeHosting
Freehosting.com
offers 10GB of free space to upload websites, with multilingual cPanel hosting controls and MySQL databases. While they give pretty slow speeds for free users, Freehosting.com makes up for it with website builder features, free templates to choose from, and always-on customer service.
The basic package is free, but you can add options like SSL certification, subdomains, additional mailboxes, and other things.
7) Wix
Wix.com
is one of the best, easiest and most advanced web builders, 100% free to start a website. As a web hosting, it offers a space of 500MB to save files (with a bandwidth of 500MB per month).
With Wix.com, creating a website has never been easier thanks to the drag and drop functionality of each individual element on the web pages. Wix is ​​perfect for small sites and does not require any technical website skills to use.
8) WeeBly
Weebly
is one of the best online services to create websites quickly and easily, with the drag and drop of the elements to build each page as you want. The free account web hosting service has unlimited bandwidth with a 500 MB storage limit for site files, ad-free. Weebly also has hundreds of easy-to-use free templates and allows you to customize each site using HTML and CSS.
9) GoogieHost
Googiehost
offers the ability to quickly open websites for free, with 1GB of storage space and nearly unlimited monthly bandwidth (100GB). There is no advertising on the sites, you can install a free CMS program, you can choose between different professional-looking templates, you can activate the certificate for HTTPS (SSL) and there is an email box with antispam protection and SEO tools to grow your website.
Although the service is free, it is not open to anyone and must be accepted by giving the right reasons to use it. Obviously, if you pay, all are accepted and the price starts at $ 5 per month.
10) Byet Host
Byet host
advertises itself as the fastest free hosting service, which also has unlimited storage space and lots of bandwidth for site visits and file downloads. Without advertising, you can take advantage of a free FTP service, updated version of PHP and MySQL, the possibility of using a Script Installer to install Wordpress, Zen-Cart, Joomla and other popular CMS, https for all sites.
11) Other very popular free hosting services are
:
-
AwardSpace
offers free hosting with 1 GB of memory and 5 Gb of bandwidth per month.
-
Host-Ed
allows you to store on their free space files up to 1 GB and 10 GB of monthly transfer data, with MySQL database and 3 domains.
-
Altervista
, the number one of in your languagen hosting for creating websites. It offers 15 GB of monthly bandwidth which can become unlimited if you agree to host banner ads on the site. With MySQL and PHP, you can also open a ready-made Wordpress blog with Altervista.
As seen, you can also take advantage of Dropbox as a free hosting or Google Drive to publish web pages.
Then consider that to open a normal blog you can use many other free platforms such as Google's Blogger.com which has no bandwidth limit even if it does not offer a space to upload files.
Best Free Web Hosting Where to Upload a Site