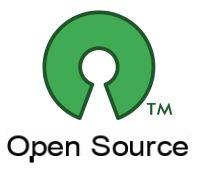 When in blogs like freeverything they are reported
free programs
, they are divided into three categories: those completely free by choice of the developer, those free but supported by sponsors or "adware" and those
opensource
.
The most important feature of open source software is its open source code which can be downloaded and used by anyone who wants, for example, to create a new version or to develop plugins and additions.
For a normal user like me, this is not so important as knowing that
no GPL licensed software
(General Public License) may be accompanied by
viruses or commercial proposals
. Just to mention the most famous open source programs and understand what we are talking about we name, for example, OpenOffice, VLC, Gimp, 7-Zip, Mozilla Firefox, Apache Web Server, Google Chrome, Android and then also the Wikipedia website where they can write all and Linux operating system.
Basically, getting to the point, when it is reported by computer sites, blogs and forums
an open source program
, it
it will always be safe
and there will never be an attempt to rip off. An opensource program, generally, unless it is very famous and has its own reference website,
it is recognized because it comes from one of the websites
present in this list.
Unlike the best program download sites listed on another page, these are the portals where developers from all over the world distribute their programs under open license,
programs that can be downloaded for free
and always use
without limitations
or registrations. The programs of these sites are almost always available for PCs and computers of any type: Windows, Linux and Mac.
1)
SourceForge
is the main internet site where opensource programs to download are published. SourceForge also provides the source code of each software. On the site there are 2 million voluntarily registered users (to download it is absolutely not necessary to register) and 230.000 freely usable software projects. For a developer it is really an important site because he has a free web space available in which to download his program with the support of a forum, a mailing list, distribution tools and so on. For those who want to find out what exists and to look for new little-known programs, you can browse the site from the home page using the menu with the program categories and looking at the ratings.
2)
GitHub
is the open source software project site acquired by Microsoft in 2018.
On the site there are many free projects to participate in and many programs, tools and codes to download for free.
If you are not a developer, browsing the Github site is not much use because there is no easy way to browse the programs in search of something useful or interesting. However, you can use the Explore page to see the most downloaded software of the moment.
3)
Openhub
it is more like a public directory of the open source community, with the list of the main free and free software that you can download on your PC.
4)
Softpedia
has the largest index of Linux programs online, with lots of programs to download, all open source.
5) to
Free Software Directory
is a project of the Free Software Foundation (FSF) and UNESCO. It is a categorical index of free software that can be installed and used on free operating systems (GNU and Linux). FSD is important for its commitment to the dissemination of free software which aims to counter restrictive policies such as the infamous Digital Restrictions Management (DRM).
On another page is the list of free Mac program download sites.
If there were no open source in information technology, we would have been forced to use only what is fed to us by commercial companies that do not always work for the good of users, but, more often to earn as much as possible (see, for example, the Apple's business philosophy).
Best sites with free open source programs free to download