Sensing that its application was perhaps not the favorite of users at this time, Microsoft decided to highlight Skype Meet. Simple, free and without installation, it's a rather ingenious function to keep in touch.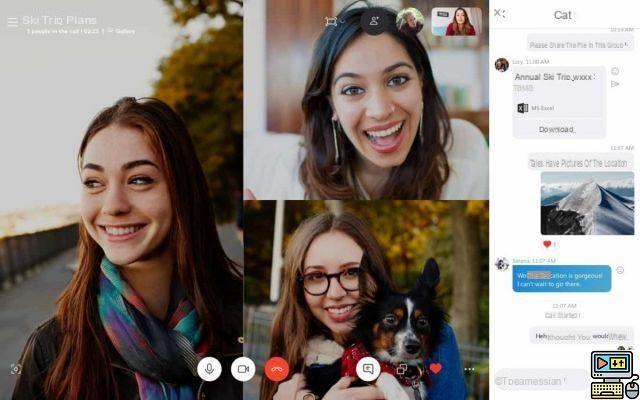 Video conferencing solutions are more popular than ever. They allow us to maintain visual contact with our loved ones or our professional environment.
In this market, the American start-up Zoom is clearly the big winner at the moment and has seen its use explode in recent weeks. Market history, Skype, has not said its last word.
Ah yes, Skype Meet Now exists
The official Skype account posted on Twitter a presentation of the Meet Now function, not new, but never before highlighted. And yet, it is a very practical function in this very particular period.
Introducing a simple, hassle-free way to connect with the important people in your life on #Skype, no sign-ups or downloads required. Learn about Meet Now: https://t.co/yOw6oBlFxx
— Skype (@Skype) April 3, 2020
Skype Meet Now simply allows you to create a videoconference for free in one click, and without the need for a Skype or Microsoft account. A bit like a file transfer service, the site will then create a link that will be easily shareable to invite other participants.
The icing on the cake, the videoconferencing service is natively managed on Google Chrome and Microsoft Edge. This means that the interlocutors will not have any software to install. For other browsers, the Skype application remains mandatory.
Although free, Skype Meet Now offers some very practical Skype functions such as the possibility of blurring your background, practical for not showing your kitchen or your room to your colleagues, or the possibility of saving a meeting for 30 days. .
The difficulties of Skype
As we said, this feature is not new and has been around for several months. Simply, Microsoft has so far failed to make this function known to the general public.
Worse, while Skype was still the queen application for videoconferencing a few years ago, it did not experience the same boom in use following the containment measures as Zoom. When Skype goes from 23 million to 40 million daily users, the start-up Zoom goes from 10 million to 200 million users.
By highlighting a function like Meet Now, Skype hopes to regain its place in the minds of the general public.
You can find all the information on the travel certificate on smartphone, PDF and Word file at this address.
To learn more
Travel certificate on smartphone: this is how the form generator works