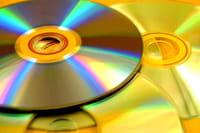 MP3 file
Legality
Convert MP3 to WAV
Equalize sound levels
Audio CD Burning
MP3 file
An MP3 file is a compressed audio file, that is to say a file which takes up less disk space thanks to a compression algorithm, and which can be played thanks to programs running decompression algorithms.

Legality
The MP3 format is not illegal, as it is just a way to compress digital data. On the other hand its use can be. The MP3 must respect copyrights: you can make a (backup) copy of a song of which you own the original. So when you download an MP3 you can't keep it for more than 24 hours if you don't have the original.
However, there are many files in MP3 format on the net whose distribution is free. This allows little-known groups in particular to distribute their works at a lower price, and it is a boon for discovering new talents at a lower price.
It can therefore be very convenient to burn an audio CD from these files. This can then be read on any living room player, car radio with CD player...

Convert MP3 to WAV
The first step is to decompress the MP3 file, that is to say to decode it into a WAV file, because it is from this type of file that burning software is able to create Audio CDs.
There are several software programs capable of decoding MP3 type files. Format Factory makes it very easy to convert an MP3 file to WAV. Just give it the MP3 file as input and choose the WAV format as output.

Equalize sound levels
The sound files you obtained come from various sources, so their sound volume may not be the same, in which case you may end up with an Audio CD whose sound levels of the tracks are not equal.
To remedy this it is possible to use a WAV file editing software such as Audacity to calibrate your levels.

Audio CD Burning
At this stage, the Audio CD is ready to be burned. All you have to do is launch burning software capable of creating Audio CDs (Nero or CD Burner XP, etc.), then select the WAV files you have just prepared when the software asks you to.
It's up to you to organize the files as you see fit in order to have coherent tracks... the CD is ready to be burned.