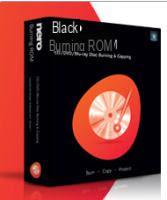 When I had my first computer with the burner I immediately rushed to install a program called
Nero Burning Rom
because, by all accounts, it was the strongest and most valid software for burning and copying CDs.
Nero has never been free but since until a few years ago it was considered the best on the market, rather than risking burning CDs and DVDs with cheap free programs, it was an affordable sacrifice.
Over time, however, I learned to surf the internet better and to discover not only that the free and opensource programs were not so bad but, in this specific case, that Nero, as the version changed, added new functions. often useless and became increasingly large, cumbersome and slow.
Eventually I had to consider how Nero became the
more negative example
of the so-called "
bloatware
", exaggeratedly large and heavy programs that do nothing more than alternative and free software.
In these days the possibility of
download the lite version called Nero MediaHome for free
(before it was Nero Burnlite), I got curious and tried it, mindful of its success and its very strong popularity even today (also because it is often pre-installed when you buy a new computer).
Nero MediaHome
the latest version is possible
download for free
directly from the Nero.com site or also from other sites such as CCM.
Nero works on every Windows computer, both Windows 10 and Windows 7 and, just for its fame, I had already included it in the list of
best programs to burn CDs and DVDs
.
Nero MediaHome, during the installation procedure prompts you to install some sponsored product to be denied or removed immediately afterwards.
The Nero program is identical to the previous and paid versions except that most of the functions are blocked.
With Nero Free you can only copy discs
and they can
burn video and audio files to cd and dvd
.
Everything else cannot be done:
- no ripping Audio (bringing the tracks of a cd to the computer in mp3 format);
- no CDs with photos and videos edited for presentation;
- it is not possible to create audio CDs or DVDs with films;
- cannot create an ISO boot disk;
- BlueRay or dual layer cannot be burned;
- it is not possible to create live cd for virtual machines;
- you cannot print labels on the cd even if the burner would allow it;
- data cannot be recovered from damaged CDs or DVDs;
I thought then how these limitations lead an inexperienced and even a little inexperienced user to think that you should absolutely buy Nero Multimedia Suite, the name of the full version of this program, when instead
there really are alternative free programs
capable of doing the same things and more.
As written in the
guide to create and record DVD and CD discs with your burner
, you can do 15 or more different operations using Nero-like software, completely free.
The names are quite well known:
ImgBurn, CDBurnerXP e DVD FLick
to say my three favorites.
Basically, Nero aficionados will certainly be able to download and install this not too lite version of Nero MediaHome, absolutely limited in functions but still free for personal use.
Those who are not linked to this famous brand can undoubtedly erase the name Nero from their mind, even for the future and even if a professional program is needed.
Download the free version of Nero MediaHome for free