eBay has started sending messages to US sellers who haven't added their bank account yet. The platform threatens to block most of the functionalities of the account of those concerned, including the ability to sell.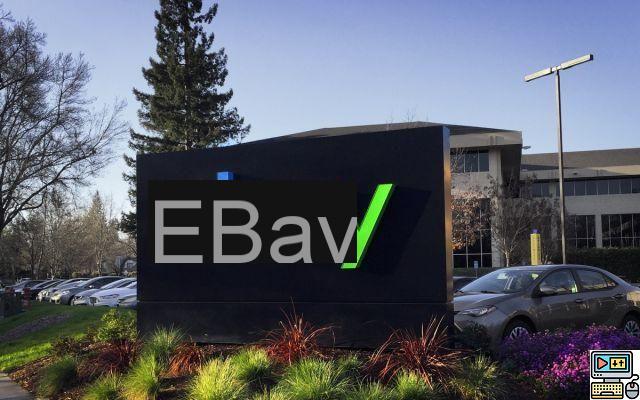 After WhatsApp which forces its users to adopt new conditions, we learn that eBay has decided that sellers will now have to fill in their bank account. For weeks the platform has been sending this type of email to sellers located in the United States: "update your bank account data before [date] or the possibility of revising, re-listing existing listings or creating new ones. new entries will be deactivated ".
There is in fact a very simple explanation to all that: until now the PayPal account was enough to put items up for sale on eBay - a feature of the agreement which bound the two companies in the framework of a partnership. The contract between eBay and PayPal ended in the second half of 2020, and rather than renewing it, eBay has chosen to enter into a new agreement with Adyen, an Amsterdam-based payments company to internalize (ie insure itself) its payments system.
eBay continues to reduce its dependence on PayPal
eBay had in fact bought PayPal in 2002 for $ 1,5 billion. Then after years of growth, the firm became a separate entity from eBay again in 2012. The classifieds platform then specified that "after the end of the agreement between eBay and PayPal in 2020, PayPal will remain a payment option for buyers on eBay, but this option will no longer be prominently put forward in front of debit and credit card payment options ".
And the firm added: "PayPal will stop processing card payments on eBay's account around this date. The firm will now work with Adyen, based in Amsterdam ". PayPal will therefore remain, it should be noted, one of the site's means of payment until at least July 2023., but at this point it's unclear exactly what will happen beyond that. This strategic reorientation is rather a good move for eBay since it offers it a better control over costs, while lowering them very slightly for sellers.
Read also: Leboncoin - the parent company buys eBay classifieds for 8 billion euros
Until then, 12,9% of the sales amount was taken on the American version of the site - 10% for eBay and 2,9% for PayPal. The fees will now be 12,35% on average and will be exclusively for the benefit of eBay. The lump sum payment of $ 0,30 per listing also remains in effect. For now, it seems that some sellers can still sell for a while without filling in their bank account. But their number is expected to drop sharply over the next few months.