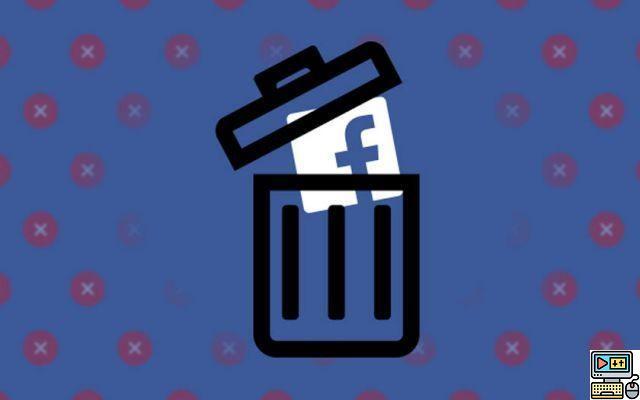 Facebook and Facebook Messenger synchronize your telephone and email contacts. If for privacy reasons you want to delete them or disable synchronization, we show you how to do it.
Several companies in the world of Tech are regularly accused of being disrespectful of user privacy. The GDPR, which came into force there in May 2018, requires them to be more transparent, but it is clear that the practices are still far from being ethical. Facebook has for a long time automatically synchronized the contacts of its users without their consent and without their knowledge.
How to Delete Facebook Synced Contacts
You can click on this link to access your email and telephone contacts synchronized on Facebook. For many, this long list may come as a real surprise. Two feelings can accompany this astonishment: the pleasure of finding old contacts that we had lost or the desire to delete this list. If you're in the second category, here's what to do.
Open the Facebook app on your smartphone
Tap the three horizontal lines at the top right to access the menu
Scroll down the screen and tap Settings and privacy > Settings > Access your information > About you.
Then select the option Your address books
You now have the list of all contacts synchronized on Google.
A button Delete everything is clearly visible next to the total contacts. Tap it to erase everything.
If you don't want to navigate between Facebook settings, you can click this link from a browser on your PC or smartphone.
Lire aussi : Facebook: how to download an archive of all your data and activities
Disable automatic synchronization of phone contacts on Facebook
Let's come to the synchronization of contacts. The feature has recently been disabled by default. To verify that this is indeed the case, here is how to proceed.
Go to Settings and privacy> Settings
Scroll down the page completely then press media and contacts
Flip the switch next to Continuous downloading of contacts to disable/enable synchronization according to the desired action.
Facebook allows you to turn off videos from autoplaying in your News Feed. It's very simple, even if the path is not obvious to anyone who has never seen it...Facebook Messenger has been using end-to-end encryption since 2016. To take advantage of it, just start a secret conversation with one of your contacts. Still need to know… When you use Instagram, your contacts can know that you are online, a small green circle appearing on your avatar. Except that you might want to survey the application in all… Instagram allows you to activate double authentication so that you no longer depend solely on the security of your main password. A way to significantly strengthen the protection of your account...