A new phishing attack targets Free Mobile subscribers. Very well constructed, it seeks to redirect you to a fraudulent site to steal your bank details and empty your bank account. Fortunately, it is still possible to spot the deception.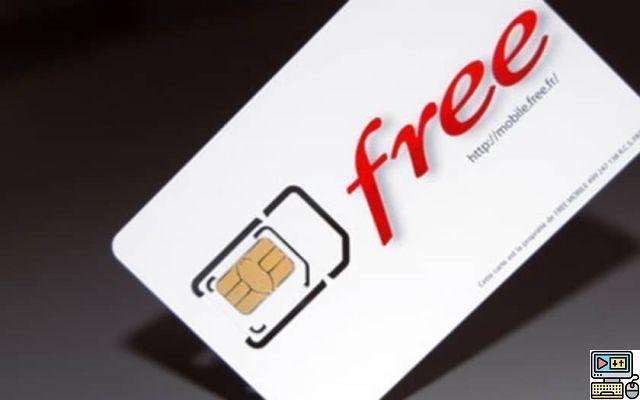 As reported by a surfer named Damien Bancal on Twitter, a phishing campaign again attacks the operator's subscribers. This is far from the first time that Free Mobile customers have been targeted by cybercriminals. Last March, a phishing attempt was already trying to steal your bank details. A few months earlier, another scam even claimed to win you a smartphone.
Free Mobile: a new phishing attack seeks to scam its subscribers
How is this going phishing attemptg? By email, hackers will ask you to connect to the official Free Mobile site under any pretext. It could be an unpaid invoice, a form to fill out or a promotion to grab.
The email will redirect you to a true copy of the Free Mobile website. The pirates have taken special care of their fake site: we find the same interface, the same design and almost the same URL. This differs from the official Free URL only by a few characters. It is therefore easy to be fooled. "Only the part before the .com [here, in black] allows you to see the trap" explains the Internet user who made the discovery on Twitter.
The fraudulent website will ask you to connect to your subscriber area before confirming your bank details. This is where hackers get what they want. Once in possession of your bank details, they will indeed be delighted to plunder your bank account.
If you have fallen into the trap, immediately oppose your bank card. To connect securely to your subscriber area, we invite you to type this address https://mobile.comee.com/moncompte/ directly into your search bar rather than following a link received by email.
Be careful, effective #phishing in progress in the colors of @freemobile @free: https, .com address, … only the part before the .com [here, in black] allows you to see the trap. Notify your loved ones if necessary. @UniversFreebox @zataz pic.twitter.com/jsJb5r0vZw
— Damien Bancal "o/" (@Damien_Bancal) August 12, 2018