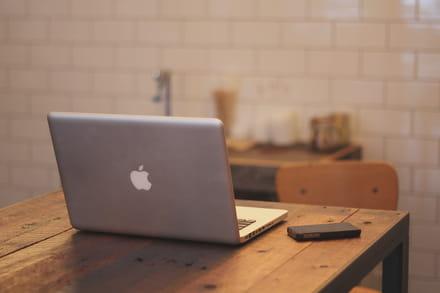 Miro for Mac
MacX Free DVD to AVI Converter
Any Video Converter pour MAC
Handbrake pour Mac
There is a multitude of free software that will allow you to convert your videos, whatever their origin, from your Mac.
Whether you just bought a new device (iPad, iPhone, iPod, Playstation...Etc...), or you want to rip your DVDs, or you simply want to record a video under a other formats, we offer below a non-exhaustive list of the different software available free of charge for your Mac.
Miro for Mac
Miro is a high-performance player and converter that supports almost all audio and video file formats, and supports all formats that are compatible with mobile devices.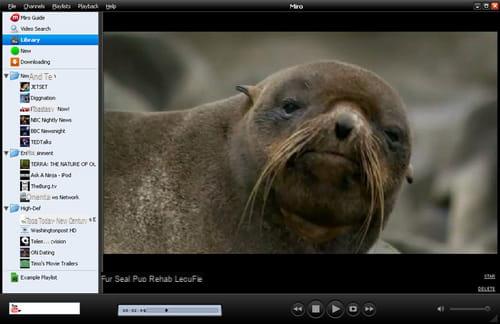 Playback: The media file player supports formats such as: Windows Media, QuickTime or even Flash Video. It also includes a very practical option that allows you to view high definition movies in full screen mode.
Conversion: This feature makes it possible to encode virtually any video format. These formats can be read from several types of portable devices such as smartphones or even tablets. File output settings will need to be set before starting the conversion process.
Download: The software is capable of downloading online audio files and video files. The user can purchase media or apps from third-party sites and then import them to their Mac. He also has access to content from all sharing sites such as YouTube for example.
Download Miro from this link.
MacX Free DVD to AVI Converter
MacX Free DVD to AVI Converter is a program that has been specially designed to convert all DVD content to an .avi file. You will also be able to convert your DVD to Mp4 format if you wish. No particular knowledge will be required to take control of the software, moreover, its graphic interface is very intuitive. You can also extract the audio track in mp3 format.
Download MacX Free DVD to AVI Converter from this link.
Any Video Converter pour MAC
Any Video Converter pour Mac is a tool that will allow you to convert all your videos to the desired format. Using the software is very simple, and it supports almost all video formats. Videos viewed from Youtube can also be downloaded and then transferred to any medium.

The interface of Any Video Converter for Mac is very clear and intuitive, which will make it easy for you to learn. The software supports a large number of video formats like: MP4, MPEG, 3GP and many more. You can also recover and convert files present on smartphones or other portable consoles.
The software also takes care of audio tracks and supports almost all audio formats: MP3, WMA, WAV, AAC and OGG and many more.
Moreover, Any Video Converter for Mac has a built-in player, so user can preview the video before converting.
Download Any Video Converter for Mac from this link.
Handbrake pour Mac
Handbrake allows you to generate mp4 or MKV files from one of your DVDs.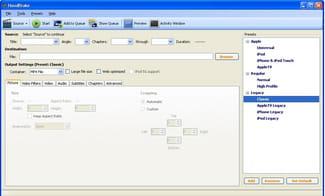 The software is primarily intended to generate from a DVD, a file in mp4 or MKV. This will be useful if you want to transfer a film to one of your portable players. You can also customize the resolutions or formats of your DVDs. The software also has a clear and simple interface. When the program detects a source, it will be displayed directly in tabs which will allow you to configure your video parameters for the extraction. You can also adjust and mix the audio tracks of your files, which makes it a fairly complete software.
Download Handbrake for Mac from this link.