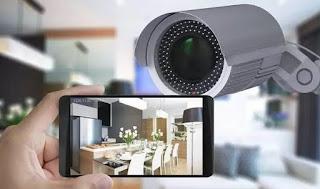 Modern security cameras can be easily connected to the Internet, so that you can always check in real time what is happening in our home, shop or office by opening a remote camera management program on our computer or notebook.
However, if we are away from home and do not have a computer with us, it may be a good alternative to configure a
video surveillance app
, so you can immediately access the cameras remotely and check the situation even when we are on the other side of the world.
In this guide we will show you in detail what they are
the best video surveillance apps that we can install on our Android smartphone or iPhone
, so as to be safe even when we move away from the place to be kept under constant surveillance.
Best video surveillance apps
Choosing the best video surveillance app may not be an easy task, since a lot also depends on the characteristics of the video surveillance system and the protocols used for remote control.
Below we will show you which features the apps must support to be fully compatible with all camcorder models (or DVRs) on the market, so as not to have surprises when connecting.
Features video surveillance app
Video surveillance apps are very numerous on the Android and iPhone stores but, to have maximum compatibility, we must make sure that the following features are present:
Support for direct IP connections: most of the cameras or circuits of cameras will be accessible via static IP address, consequently the apps we are going to see must support this type of connection.
ONVIF protocol support: the cameras chosen for video surveillance must support the ONVIF standard, so that they can be easily controlled remotely via app and static IP.
Multi camera: apps must also offer access to multiple cameras on the same track, so that you can change your view and angle and control every corner of the house or area under surveillance.
Real time recording: when we open the app it must be possible to record everything we see, so that it can be used as proof of burglary, intrusion or theft immediately.
Alarm and notification: if the cameras chosen have motion or light change sensors, the app must be able to monitor these changes in real time and notify us of any intruder detection, so that we can immediately intervene.
Obviously not all functions will be available in the chosen apps, but at least let's make sure that the first 3 features are present (i.e. the really minimal functions for each video surveillance app).
Preliminary operation
Before moving on to real video surveillance apps, we recommend that you already configure our video surveillance system for secure access via the Internet; to do this, make sure you have followed all the steps described in the list below:
We retrieve the IP address of the camera connected to the network: for this purpose we can also use one of the programs seen in our guide IP and network scanners to find connected computers.
We recover the password to access the IP camera: being a security system we must absolutely recover the password for accessing the IP camera or surveillance system, taking care to immediately change the default password (if we have not done so).

We open the ports of the router to the IP camera or towards the DVR video surveillance system, as seen in the guide How to open the router ports.
We assign a static public IP to our Internet line or use a DDNS service, so that they can always be reached with the same IP or dedicated web address; in this regard we can read our articles How to get a static ADSL IP address with No-IP e Connect to your home PC from anywhere with dynamic DNS.
Use an UPS for the modem / router and for the DVR, so you can record everything even without electricity.
Only after configuring everything and obtaining the IP address and any port of the IP camera or DVR, can we try one of the apps seen below.
Best video surveillance apps
Many IP camera manufacturers provide their own app to control devices with the same brand: before installing generic video surveillance apps it is preferable to search on the manufacturer's website or in the store
if there are dedicated apps
, so as to obtain maximum compatibility with the cameras in use.
If we don't find the manufacturer's dedicated app we can always try the app
AtHome Camera
, available free for Android and iPhone.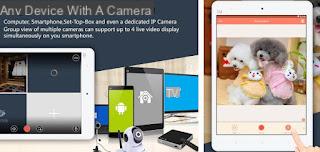 By installing this app we will be able to quickly add each camera in the boxes provided and keep an eye on each room or point to be monitored. In addition to real-time recording, it also allows you to set up an alert system in the event of intruders or movement, so as to be immediately notified of the problem.
Alternatively we can use the app
Alfred IP Camera
, available free for Android and iPhone.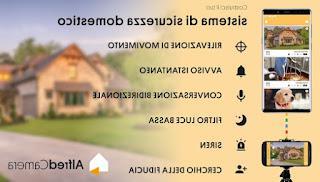 With this app we will be able to benefit from a complete security system through motion detector, notification via notification and sound alarm and, in compatible cameras, also two-way audio.
In addition to simple IP cameras, we can also recycle old smartphones as surveillance cameras and manage them comfortably from the app, so as to increase the monitored areas.
Another app that we can install on our smartphone for video surveillance is
Ivideon video surveillance
, available only on Android.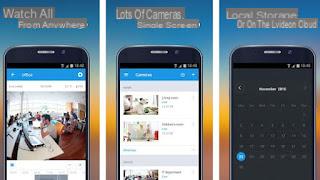 Using this app we will be able to quickly check all the IP cameras in our possession and also choose whether to store the recordings in the local memory of the phone or to save them online in the cloud, so as to save space and access the recordings also from a PC at a later time.
If our IP camera is ONVIF compatible, we recommend using the app
ONVIF IP Camera Monitor
, available only for Android.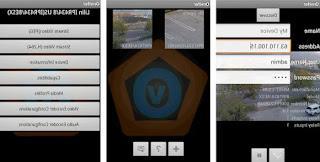 Although the app may be spartan at first glance, it allows you to quickly add any type of IP camera and control its main functions with a few taps on the screen, so that you always have everything under control.
Conclusions
The video surveillance apps recommended above will allow you to always keep an eye on what we care about most, even when we are around the city and the world, complete with customizable notifications and alarms.
If we want to turn a smartphone or webcam into surveillance devices, we invite you to read our guides on how
Turn your webcam into a surveillance or security camera
.
If, on the other hand, we prefer to mount wireless IP cameras, we can choose the best models in our in-depth analysis
How to install wireless video surveillance cameras
.
Free to use video surveillance app