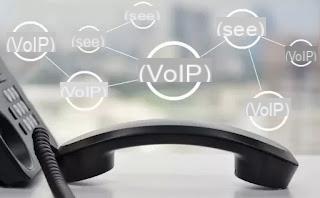 Call for free
using internet services is absolutely possible even if you have to bear some limitations on the numbers you can contact or you need to take advantage of only a few minutes offered by the chosen service. Generally speaking, to call from landline to landline phone, in the city or abroad, the rates offered for Voip services (Voice Over IP) are very affordable, that is the telephone service that is based on the Internet connection.
In this guide we have collected all the best services and applications that you can use to make free VOIP calls from the internet, from PC to phone, so you can replace landline calls and contact anyone without even having to get up from your workstation.
Calling for free via VOIP: complete guide
To make free calls via the Internet we can take advantage of two types of service: those that offer free calls between subscribers to the service (the simplest and most immediate) or those that offer a real phone number to call the numbers from the city (with some limitations ) and to receive an unlimited number of calls.
VOIP services always free
The most famous service among those that offer unlimited VOIP calls but only between subscribers to the service is certainly
Skype
, which we can download as an app or as a client on PC from the official website.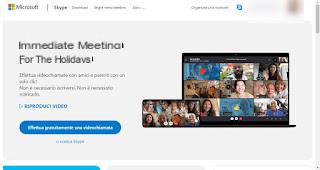 Microsoft's service has evolved to such an extent that it also offers video calls and meetings directly within the web browser, without having to download anything to our computer (which is, however, superfluous since Skype is also integrated in Windows 10).
With Skype we can always call other users who use the same service for free, while to call landline or mobile phone numbers you need to buy a credit or activate a subscription, as seen in our guide.
Use Skype as a phone to call and receive
. Furthermore it is also possible
get a Skype phone number to be called on your PC
A good alternative to Skype to make free calls via VOIP is
Google Meet
, usable from the official website with any browser.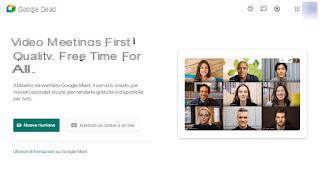 Even if the service is mainly designed for corporate meetings, nothing prevents you from using it for VOIP calls and video calls: all we have to do is create a new meeting and pass the link of the room created to a person, who can access it with the account. Google or without account (guest mode). Inside the room we can start a free and unlimited VOIP call or a video call, with a higher quality than traditional calls.
To learn more about the use of Google Meet we can continue reading in the guide
How to use Google Meet: better features and options to change
.
If, on the other hand, we are looking for other services to call for free via the Internet and create meetings with several people via videoconference, we can take a look at our articles
Best alternatives to Zoom, free
e
How to use Jitsi Meet, the free unlimited video conferencing platform
.
VOIP services with real number and free offer
Although there is no shortage of alternatives to Skype, video calling or corporate meeting services are not always good for business use: it may be necessary to call anyone with a traditional phone number (landline or mobile number) without spending a euro.
The first service we can try to make free VOIP calls from the internet, from PC to phone is
Messagenet FreeNumber
, available from the official website.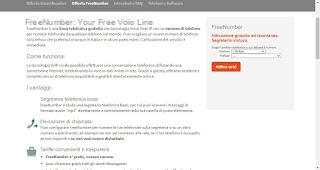 With this service it is possible
quickly create a new landline number
from which to receive calls from all over the city without limits, also benefiting from the answering machine and, when we are out of the office, also from call forwarding (to our mobile phone number). Obviously it is not possible to use it for free to make calls (it requires the payment of a fee or a fee), but it can be a good solution to always be available in the company even without having a landline phone number.
If we want to make free VOIP calls we can take advantage of the service offered by
Ehiweb.it
, available from the official website.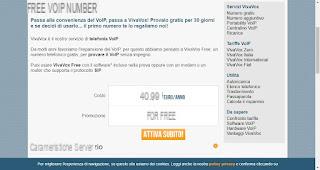 This provider offers its VivaVox VOIP service on a free offer for the first 30 days: in addition to being able to receive calls, we can also make them for a limited period of time (up to a maximum of 100 minutes). The limitation is very heavy but we can take advantage of the 100 minutes to call the most trusted customers and to try the service, then cancel before the deadline and switch to a service to receive calls only (like the one seen above) or one of the videoconferencing services. seen in the previous chapter.
Are we looking for a VOIP service to receive and make calls even from abroad? We advise you to try
VoipStunt
, available from the official website.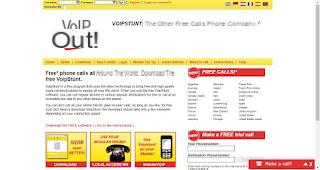 With this service we will be able to combine the qualities of call and video call services (such as Skype) with the qualities of a complete VOIP service, which allows you to call for free directly from the site interface (only a test call) or to call and receive via the dedicated client. The use is not immediate but once configured it will be possible to make free VOIP calls from the internet, from PC to telephone.
Conclusions
With the arrival of the apps for meetings and meetings, VOIP services are slowly disappearing, but they are still very useful for those who manage the company through direct telephone contacts: with the services that we have indicated above it will be possible to always receive calls from the company number and forward them to our personal phone number (when necessary) and also take advantage of the (limited) VOIP services to make test calls or free calls.
In another article we showed you
best web services for making calls from your computer even abroad
, without downloading and installing applications.
Another similar article that we can read is about the best
videochat and the best services on the internet, free online videoconferencing
.
Free VOIP phone calls from the internet, from PC to phone