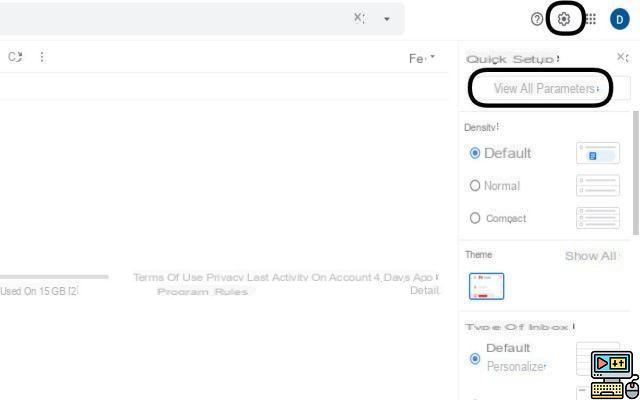 Successor to Google Hangouts, Google Chat is an instant messaging service allowing you to start a discussion with one or more correspondents. If you can download the application, it is also quite possible to go through your Gmail account to use it. Here's how.
In June 2020, Google Hangouts breathed its last. To satisfy orphan users of their messaging system, the firm headed by Sundar Pichai has concocted a new service called Google Chat. This allows them to communicate as they wish with their contacts if they have their e-mail address.
It is also possible to start a group conversation and even to open a room including several discussion threads. Convenient for carrying out group projects. Incorporating the Google Meet brick, Chat also allows video conferencing.
To access it, you can download the app from the Google Play Store. But you will also find it directly on your Gmail account. This is the purpose of this tutorial! Here are all the steps to follow to access Google Chat via Gmail.
Lire aussi >> Gmail: how to delete heavy emails quickly to free up space
How to Enable Google Chat on Gmail
Start by opening your Gmail inbox from a browser.
Then click on the gear icon in the upper right corner of the screen and then on the See all settings button.
Once done, click on the Chats and Video Conferencing tab.
Check the Google Chat box and then tap Save Changes.
It's all good, you now have Google Chat on your inbox. To use it, you just have to press the + sign that is next to the Chats or Rooms sections. These are located at the bottom left of your screen. You will then be offered to start a conversation or create a room. Once done, a chat window will appear at the bottom right.
For information, know that Google will impose two-factor authentication on all its services, including Gmail. A way to increase the security of its users.
Lire aussi >> Outlook to Gmail: how to activate automatic email forwarding
The editorial advises you:
Gmail: how to delete heavy emails quickly to free up space
Google Drive, Photos, Gmail: how to quickly free up storage space
Gmail: how to automatically forward emails to another address
Using signatures in emails makes them look more professional, even more so when you add your company logo. On Gmail, creating a signature is easy… To govern is to foresee! You have important emails to send at a specific date and time. Except that you are not immune to a little oversight. So, why…Do you know how to delete your Gmail account? Many alternatives to Google addresses exist - for the greater good of your privacy. Changing your Gmail password regularly is a precaution that helps keep your account safe. This is all the more important since the associated Google account allows you to…