As promised, Google has finally disabled photo backup from other apps. Ten of them are now off by default, but can be synced again in Settings.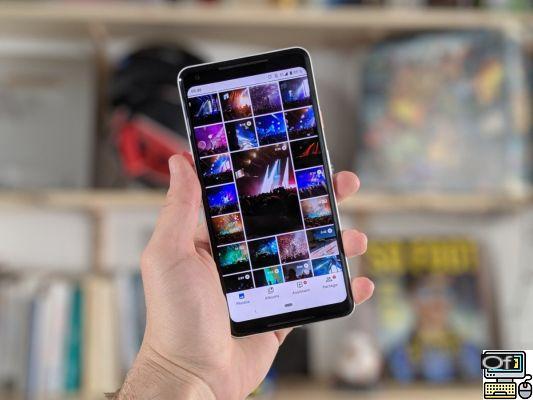 Google Photos no longer saves photos from Facebook or WhatsApp // source: TechnologiesTips
Last week, Google announced a new setting in backing up your smartphone photos to Google Photos. The firm then explained that in order to avoid saturation of your storage space and the Internet network, it was going to deactivate the synchronization of instant messaging files. It is now done, as reported by the XDA Developers site.
In an article published on Monday, the specialized site indeed indicates that "the change is now in force". Concretely, by default, Google Photos no longer backs up images and videos stored in folders linked to third-party applications. However, it is still possible to activate the synchronization again. To do this, users can go to the Collection tab of the Google Photos app, then select the "view all" option of "Photos on device" and toggle the "backup and sync" switch of the folders they want to save.
10 apps that are out of sync
Initially, Google only indicated a handful of apps that would no longer be automatically backed up by Google Photos. This was the case of WhatsApp, Messages and Kik. However, by digging into the code of the application, XDA Developers was able to discover the complete list of applications whose image backup is no longer provided by the Google application:
Facebook
Helo
Instagram
Line
Messages
Messenger
Snapchat
Twitter
Viber
WhatsApp
There are thus not only instant messaging applications, but also social network applications. It must be said that as we pointed out in our initial article, these images are often of an ephemeral nature, shared in the context of a discussion, and are not necessarily intended to remain online and to saturate a storage space or the bandwidth of other services.
Google Photos has also had a makeover in recent days. The firm has indeed launched a new interface for its photo backup application, with simplified navigation and a new logo.

Google Photos
Download Google Photos Free APK