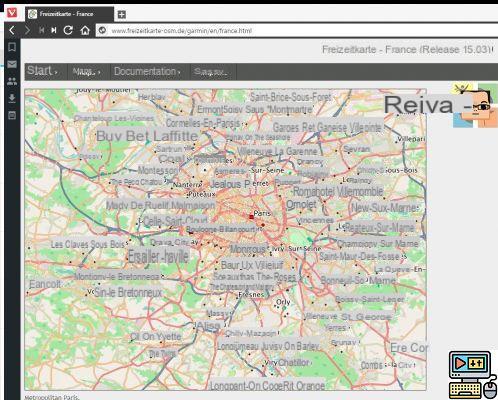 Comment (9)
Without cartography, a GPS would not be of much use. To produce these famous maps, it is essential to identify and analyze the road network. We were able to board a vehicle dedicated to this activity at TomTom. By car Simone!
On the occasion of the release of its new GPS and the mapping of new roads in Corsica, we were able to discover how TomTom's map update system works. With the acquisition of TeleAtlas, the Dutch manufacturer now has its own cartography and has just concluded an agreement with Apple to integrate it into the next iOS 6.
TomTom currently covers 104 countries, for 35 million kilometers of roads. While there are still many areas to map, a big part of the job is to update existing maps to keep up with network changes. A task that is not easy, since the information arrives from many different sources.
A lot of information to collect and analyze
According to TomTom, 15% of roads change every year. Of these changes, 90% relate to signage (speed limits, street names, direction of traffic, road closures, turning restrictions and restrictions), while the remaining 10% relate to structural changes, with new roads, circles -dots and bridges. Therefore, we quickly understand the need to acquire reliable and recent information to update the cartography.
To do this, TomTom relies on several tools. First of all, its Map Share information sharing technology makes it possible to retrieve the modifications made directly by the brand's GPS users. Signaling changes are therefore fairly rapid. The same goes for information collected via the brand's website, or even thanks to trusted partners (municipalities, Michelin, motorways, or field agents) who inform of changes on site and can anticipate future changes. Unsurprisingly, the manufacturer also relies on satellite and aerial images, which are very useful for monitoring changes, provided that these views are recent enough. All the information collected is then processed by algorithms, before being integrated into the maps.
The essential ground survey
Finally, TomTom can count on a fast, precise and efficient field tool: the Mobile Mapping Van (MMV). It is precisely the latter that we were able to discover recently. 25 vehicles are in circulation throughout the world, they travel through major countries at least once a year.
[link src="https://dyw7ncnq1en5l.cloudfront.net/article/1562/TomTom-Car_02.jpg"]
[/link]
This MMV is equipped with a myriad of sensors: differential GPS, inertial unit (measurement of latitude, slope, roll, direction) and internal and external odometer to measure speed with precision. 5 laser scanners are placed on the roof of the vehicle to detect panels with automatic visual recognition.
Finally, a "Lady Bug" camera, made up of 6 synchronous 2 Mpixel cameras, hangs over the vehicle, at a total height of around 2m. The latter makes it possible to obtain a 80-degree view as when making a photo panorama (overlapping pentagon), with the addition of a view of the sky for more realism. The synchronization frequency is 360 frames per second, while the device records an image every 3 meters.
[link src="https://dyw7ncnq1en5l.cloudfront.net/article/1562/TomTom-Car_01.jpg"]
[/link]
Thanks to these tools, the car captures changes in geometry, limit speeds, number of lanes, manoeuvres, direction of traffic and direction indications, gauge limitations, or even slope gradients and road profiles for eco-driving (calculation of eco-routes). This makes it possible to obtain an accuracy of the order of only one meter, against more than 5 for the ADAS (Advanced Driver Assistance Systems).
[link src="https://dyw7ncnq1en5l.cloudfront.net/article/1562/TomTom-Car_03.jpg"]
[/link]
In order to control the capture tools and the information they record in real time, the two operators have a control screen and navigate naturally with... a TomTom GPS of course!
[link src="https://dyw7ncnq1en5l.cloudfront.net/article/1562/TomTom-Car_Tablet.jpg"]
[/link]
Of course, the sources of information are used to send the MMV to the field, for example when it comes to identifying a roundabout or a new road. GPS traces are thus analyzed to detect changes in vehicle trajectories, which indicate the position of a roundabout.
On this occasion, Rafal and Remi were present to explain to us how their vehicle works. We were able to take the place of the second operator on the passenger seat on the occasion of a surprise discovery. It was therefore an opportunity to ask a few questions to our two friends. The video below is in English, we have translated the questions and explanations into Spanish to provide you with subtitles, just click on the related button at the bottom of the video.
From 5 to 90 days to update the maps, or even more?
Question time, TomTom says that the changes can be applied in 5 days for everything related to sources uploaded directly to its servers (probe data, aerial photos), while it can take 30 to 90 days for field validations, depending on the size of the city.
Nevertheless, we have already noted longer delays for certain road changes, whether at TomTom or at Navteq, which clearly shows the difficulty of the operation. Maintaining an up-to-date map is expensive and the business model still relies on selling map updates to customers. A model on the verge of disappearing, at a time when most manufacturers are promoting free lifetime map updates on more and more GPS. Why fear a drop in the quality of the cards? The future will tell.