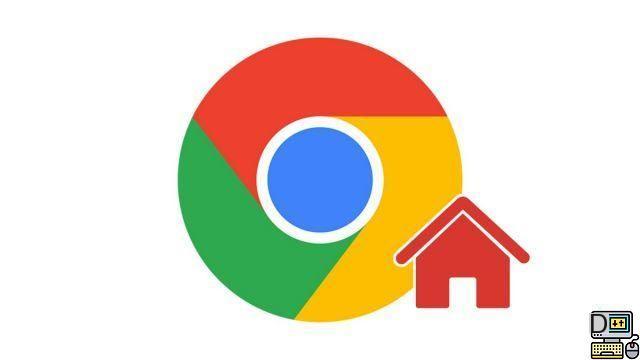 It is possible to customize all internet browsers and Google Chrome is no exception. It is thus very easy to change the Google Chrome home page or its start page. A blank page, a favorite site, a group of tabs, or even the last pages opened by the user ... All Chrome configurations are possible!

Thanks to this quick and easy tutorial, you will be able to change the home page on Google Chrome, but also the start page!


Change the home page on Google Chrome
Open Google Chrome and his menu, top right represented by the three vertical dots. Then click on Parameters.


In the page that appears, scroll down to the section Appearence. Check the box Display the Home button by clicking on it.


Then make your choice by setting your home page as a New tab page or a Custom page. To do this, you just need toenter the site address longed for.
Change the start page on Google Chrome
Open your browser and go to the google chrome menu by clicking on the three vertical dots, then on Parameters.


Go down to the party When the engine starts, at the very bottom of the page just displayed. Here, you can choose one of the three proposals by checking the desired box.
If you click on
Resume my activities where I left off
, you configure Chrome to open the pages you were viewing when you last closed. Finally, if you click on
Open a specific page or set of pages
, you can customize your start page by entering the URL of a site.
Now, your new home and start pages are finally configured to your liking!
Note:
be aware that the home page and the start page of Google Chrome are indeed two separate pages, although you can program them to appear identically. So the home page is the page you land on when you click the Google Chrome home button, represented by a house. The start page, on the other hand, appears as soon as you open Chrome.
Find other tutorials to help you configure Google Chrome properly:
How to connect my Google account to Google Chrome?
How to sync my Google Chrome settings to my Google account?
How to activate or deactivate synchronization on Google Chrome?
How to install a theme on Google Chrome?
How to update Google Chrome?
How to switch Google Chrome to Spanish?
How do I set Google Chrome as my default browser?
How to remove Yahoo from Google Chrome?
How to remove Bing from Google Chrome?
How to change the search engine on Google Chrome?
How to reset Google Chrome?