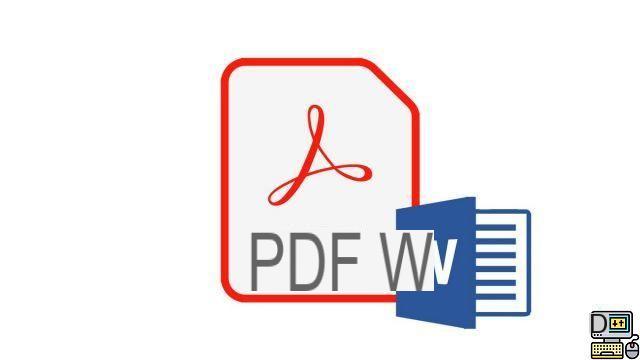 The PDF format is one of the most used formats on the web. And for good reason, it allows Internet users to share all types of documents without loss of formatting or risk of incompatibility of operating systems. Thus, a PDF document can be opened on all computers, smartphones and tablets, even if the Internet user does not have the software used to create the initial file.

In contrast, most PDF documents are read-only. So, if you want to make changes to a PDF, you can convert your file so that you can open (and edit) it in Word.


Convert PDF file to Word
Open the Word software then click on the tab Open and Browse.



A dialog box appears: select the PDF you want to convert to a Word file.


A new dialog box opens informing you that your PDF document will be loaded into Word. To finalize your action, click OK.


You can then save your document in Word format by clicking on the tab File and Save.
Convert PDF File to Word with Online Converter
Open your usual internet browser, and go to the online converter Smallpdf.com.


Click on Choose File. A dialog box appears on the screen. Then select the PDF that you want to convert to word format And click Open.


Wait during the conversion, once it is finished, a new page will appear and you can download your file in Word to modify it.
Note:
As the conversion of PDF files to Word format is not perfect, your document may lose its formatting during conversion.
Find other tutorials on PDF files:
How to open a PDF file?
How to reduce the size of a PDF?
How to password protect PDF file?
How to save a web page in PDF format?
How to convert PDF file to image?