We explain how to permanently delete your Facebook account or temporarily deactivate it. The social network has become a real encyclopedia on your life. If you no longer want to leave traces of your personal information on the web and on the service's servers, this is not very complicated to do. Follow the guide to delete your Facebook account.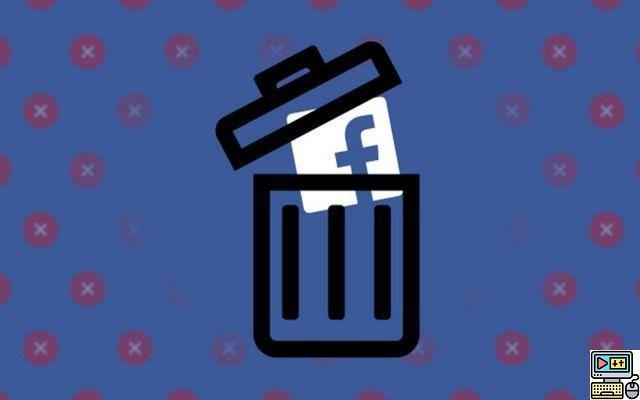 Before you begin, be aware that it is possible either to delete facebook account, either deactivate. In this second case, your log information will no longer be visible and no one will be able to find you. However, the messages you sent will still be visible to your friends. Facebook will keep your information if you want to reactivate the account later by logging in again.
Delete or deactivate your Facebook easily
To deactivate your account, we will see how to proceed from a PC (web version) or from the Facebook mobile application.
On the web browser from a PC
Click the arrow at the top right of the Facebook menu, then click Settings and Privacy > Settings.
Go to the tab Your informations (on the top corner left).
Click the option deactivation and deletion.
Choose the disable option. Facebook will ask you to enter your password, then justify the reason for your departure.
The social network will offer to notify your friends and hand over to a new administrator for the Facebook pages you manage. Validate and you will have the deactivation confirmation.
Note: As specified above, in the case of deactivation, the account no longer appears on Facebook. It is not visible to your friends or via a search. It therefore acts as if it were deleted, but your information is kept on the social network's servers. Your account will be reactivated if you log in again.
Deactivate a Facebook account from the mobile application
The process is the same. You just need to locate the deactivation options in the mobile version. Start by opening Facebook on your smartphone:
Tap the three horizontal lines in the upper right corner.
Go down to the end of the page and choose Settings and privacy > Settings.
Scroll down the page again and locate the section Your Facebook information
Select Account Ownership and Control > Disabling and Deleting.
On the page that opens, tap Disable.
Follow the instructions until the end.
To reactivate your Facebook account, you can do so at any time. The process is very simple. Just log in again as if nothing had happened and you're done. Once you are logged into your account, all of your information will be visible again.
I want to permanently delete my Facebook account
If you are sure of yourself, you can delete everything. The action is irreversible and your data will disappear, well almost all of them. Similar to opting out, messages you've sent to your friends will still be available in their chat thread.
Delete a Facebook account from the web version on PC
The process is the same as for deactivation. Just choose the option Permanently delete my account. To make it simple, go directly to this address. Facebook will offer you to download your personal data (photos, videos and posts) before permanently deleting the account. Follow the instructions until the end.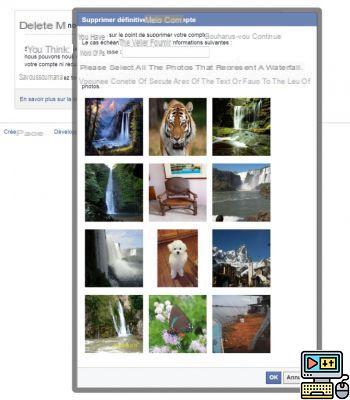 Delete a Facebook account from the mobile application
Follow the same instructions as for deactivating from the Facebook application and choose the Delete option instead. Then follow the instructions to the end. All you have to do is wait. It may take up to 90 days (maximum) before all your data is deleted. During this period, no one will be able to access the information, images, etc. on your account.
Facebook does this in case you change your mind. If you reconnect to your account before it is permanently deleted, the entire procedure will then be cancelled. The social network is ready to do anything not to lose you. And if you don't want to go as far as deactivating your account, you can simply take a few precautions like hiding your Facebook photos from the public you don't know.
The editorial advises you:
How to delete or deactivate a Twitter account
How to delete your Instagram account?
Netflix: how to delete a profile or your account?
Facebook allows you to turn off videos from autoplaying in your News Feed. It's very simple, even if the path is not obvious to anyone who has never seen it...Facebook Messenger has been using end-to-end encryption since 2016. To take advantage of it, just start a secret conversation with one of your contacts. Still need to know… When you use Instagram, your contacts can know that you are online, a small green circle appearing on your avatar. Except that you might want to survey the application in all… Instagram allows you to activate double authentication so that you no longer depend solely on the security of your main password. A way to significantly strengthen the protection of your account...