You can search and download your applications from Google Play Store in Web version, therefore from a computer (a priori) and install your applications remotely: https://play.google.com/
Google Play Store is organized into several sections: Music, Books, Movies, Apps and Devices. Browse the different sections or search from the search bar. Sign in with your Google account as soon as you arrive on Play Store.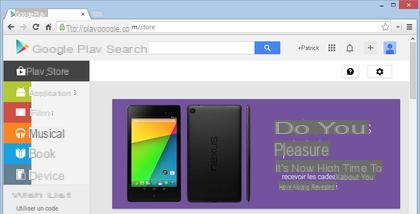 Click on the application you are interested in and read the reviews.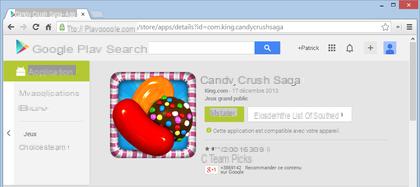 A discreet little sentence indicates that "this application is compatible with all of your devices". Tap + to see the list of your devices.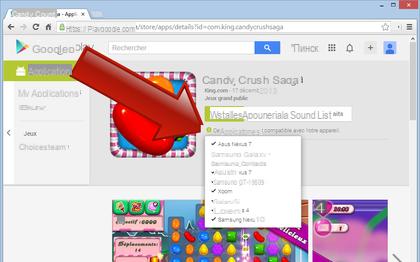 Push the button Installer to proceed with the remote installation of an application. If you are not signed in to your Google account, then you will need to enter your password. Your phone does not need to be connected by USB cable, nor even to be switched on. If the Galaxy Note 3 is turned off, the installation will occur as soon as you turn it back on.
If you have multiple Android smartphones or tablets, select the device on which to install the application. The Galaxy Note 3 model number is SM-N900 or SM-N9005. The installation then begins automatically.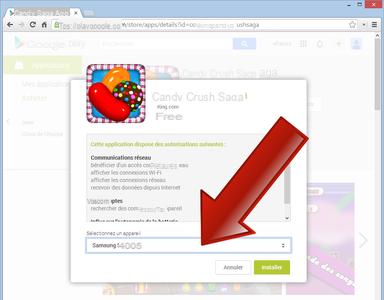 Remote installation is particularly interesting if you have an Android tablet: you can thus install the same application very easily on both systems and, moreover, remotely!

On Android, applications have the extension . Apk (Android Package). It is a file in its own right, like the .exe files under Microsoft Windows. If you download an application from an alternative market or on the Internet (other than on Google Play Store), then you can recover the file . Apk on your computer and then transfer it to the memory of your Galaxy Note 3, via a USB cable or simply by e-mail. You will then just have to browse, using a file manager, your memory to the location of your file . Apk, then press it to install it. However, be careful not to recover your files . Apk anywhere: use the official Google online store or http://apps.samsung.com/ as much as possible.