Summary
Install Microsoft Edge Chromium Install Microsoft Office PWAs Feedback
Microsoft is making its Office suite more and more accessible with Web Apps. Available for free on the internet (provided you have a Microsoft account), they can now be installed directly on Windows 10, here's how.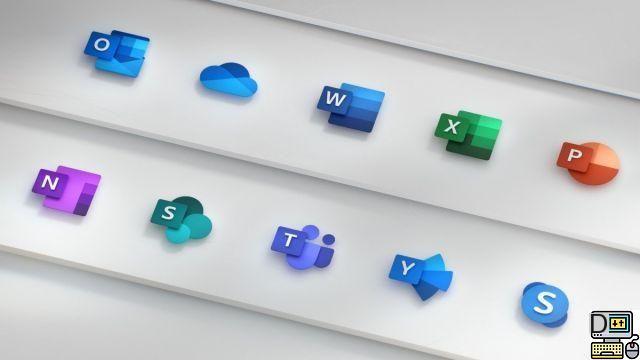 New Microsoft software icons
Microsoft Office is the best known office suite along with Google Docs. Available for almost 30 years, it has evolved with the times and is therefore logically available in the form of Web App. The concept of Web App is simple: it is an application launched from a website; no need to install any software other than a web browser. If you are under Windows 10, you can therefore access the version Progressive Web App (PWA) the Microsoft Office.
Here, the Web App will be available directly on the desktop and will launch without the need to open the browser. You just need to be connected to the internet.
The advantage over the full version of Microsoft Office is that this PWA is completely free and offers most of the features one expects from an office suite.
Installer Microsoft Edge Chromium
To start, you have to go through the Microsoft Edge Chromium web browser which is not necessarily installed on your version of Windows 10. To make sure that you are ready, check that your version of Edge has this icon: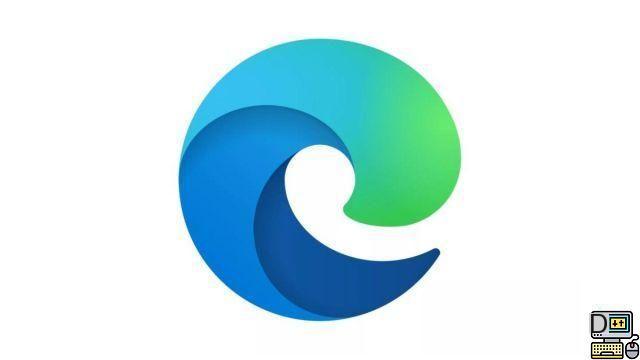 If so, you can move on to the next step. Otherwise, download and install the Chromium version of Edge from Microsoft's site.
Install Microsoft Office Progressive Web Apps
When Microsoft Edge Chromium is installed on your computer, it is time to install the Office suite.
Launch the browser and go to the Office site. If it isn't already done automatically, sign in to your Microsoft account. To work, Office Web Apps require you to have an account and be logged in.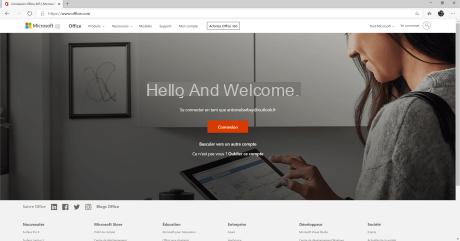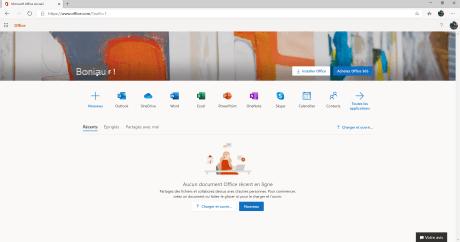 The concept of Office 365 is similar to that of Google Docs. Your text files, spreadsheets or slideshows are saved in the cloud (thanks to the 5 GB offered on OneDrive), just like the legendary applications Word, Excel, PowerPoint, etc. With Microsoft Edge, you can install these Web Apps directly on Windows. To do this, open the application of your choice and in the Menu more from the browser, click Install this site as an application.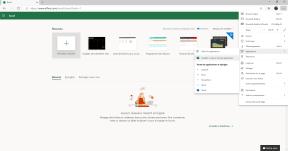 The application is found on the desktop and can be used without a web browser as long as you are connected to the internet, and this for free!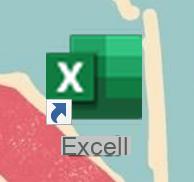 Repeat the manipulation for each Web App and you can use these Progressive Web Apps to build the basics of an office suite without feeling the need to upgrade to a "premium" version.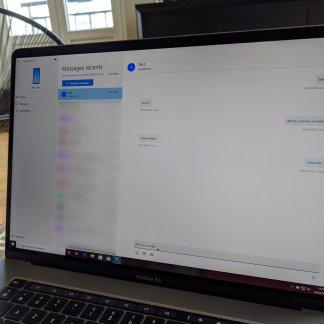 Microsoft Your Phone: how to control your smartphone with your PC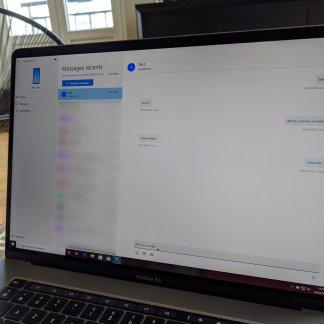 With its assistant, Your Microsoft Phone allows you to enjoy continuity between your smartphone and your Windows 10 PC. Receive and send SMS, access notifications and photos on your smartphone, etc.