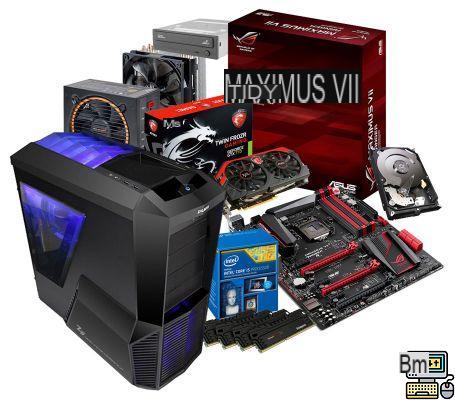 Comment (19)
**

The news is not fresh, I grant you. Cowcotland released its filing on April 30. Nevertheless, I found this announcement in my emails and saw the almost timelessness of the advice given in the article, I am going back the information. **
Building your own computer remains the best way to have a machine whose components meet your exact needs. "Ready-made" computers always have a component that is not satisfactory: processor not powerful enough, noisy power supply, unsuitable graphics card...
As I have always built my own machines, I can only advise you to do the same with a warning all the same: spend time on the selection of components and their intercompatibility. How many times have I found myself in the typical situation of the motherboard whose memory slots only accepted DDR1 and with a DDR2 memory module (necessarily incompatible) in my hands. Or again, I have everything mounted correctly, everything wired, but when I turn on the machine it beeps everywhere because I have inserted a component incorrectly.
Don't skip steps
Follow the advice of our colleagues and remember one thing: it is rare that everything works perfectly the first time. Be patient.
Here is the announcement from Cowcotland:
"Building your own PC! This method has become increasingly easy and common, and allows as many people as possible to concoct a configuration according to their needs and of course their budget. However, not everything is without risk and some very simple precautionary measures are necessary to prevent any problem at startup.This manual in a few steps can guide most of you to mount a PC or rejuvenate it by installing an upgrade kit or evolution kit ." > Guide: How to Build a PC by Cowcotland