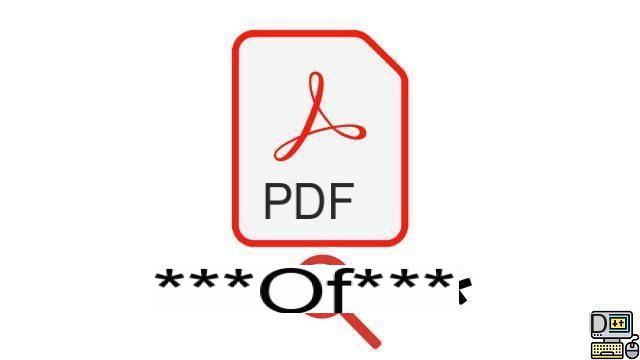 Exchanging files without worrying about possible compatibility issues has become common since the advent of the PDF format. Regardless of the size of the document, and regardless of the software on which you created it, you are sure that your recipient will be able to open and read it as you created it. And because some data deserves to be secured, it is possible to restrict access to your document by setting up a password.

If you want to know how to protect a PDF file with a password (for free), follow this tutorial, we will tell you everything!


Protect PDF file with password
To begin, download PDF Creator software.



Once installed, open the PDF document that you want to protect. Done CTRL + P or click File and Print.


In the drop-down menu Imprimante, select PDF Creator.


Then click Print.


After waiting a few moments, a dialog box will appear on the screen. Click on Edit in front of the field Profile.


In the new page that appears, click the Profile section.


Now it is necessary create a specific profile. To do this, click on Add.


Entrez the name of a new profile And click OK. So, as soon as you use it, your PDF documents will automatically be assigned a password.


Then click on the section Safety dans la colonne de gauche.


Check the box Encryption.


Check the box of the game PasswordAnd click Set passwords.


Enter passwords in the appropriate fields and click OK.


Confirm the setting by pressing the green button Save.


Close the window and click again on Save after renaming the PDF document and changing its save location if necessary.
And There you go ! Now, to open and modify this document, you must enter the password that you have previously defined. Note that it is also possible to secure your PDF files through Adobe Acrobat Pro, but you will have to pay a few tens of euros to have access to this feature ...
Find other tutorials on PDF files:
How to open a PDF file?
How to repair damaged PDF file?
How to reduce the size of a PDF?
How to save a web page in PDF format?
How to convert PDF file to image?