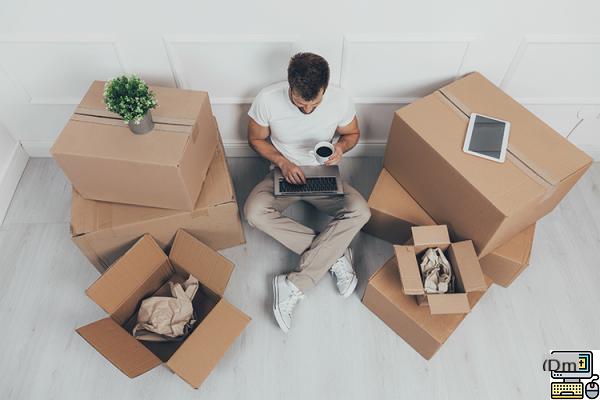 Comment (2)
In order to help you in your move without jeopardizing your household appliances, we give you some tips for moving your equipment properly. Here are the right steps to move your dishwasher.

It is necessary to disconnect the water and electricity from the dishwasher socket before handling the dishwasher. © iStock/AndreyPopov.

The dishwasher requires some adjustments before being moved. Here's how to move your device without damaging it.
Step 1: rinsing and emptying
First of all, you must rinse the device of the regenerating salts still present in their compartment. To do this, hot water must be poured into the tank in order to dilute it as much as possible. Once the cap of the salt tank is put back in place, you can start a washing cycle, without cleaning product and empty. This has the effect of emptying the tanks of cleaning liquids and salts that may still be there.
After the program is finished, the salt level in the reservoir is checked. If there is still some, or if it has been replaced by water during the process, we advise you to siphon the tank with a pump intended for this purpose. Be careful, this stagnant water may contain corrosive products. It is important to protect yourself by using gloves and protective goggles to prevent any projections.

The regenerating salts tank and the filter are located in the tub under the lower basket of the dishwasher. © iStock/Iryna Dobytchina.

Step 2: turn off the water and electricity
Once the rinsing cycle and emptying of the tank are complete, you can turn off the electricity, then the water supply in order to work on the dishwasher in complete peace of mind. It is then necessary to check that there is no more water in the pipes. It is then up to you to attach these to the back of the device.
Step 3: cleaning and packaging
Of course, it is essential to wait until the tank is cold to avoid the risk of burns before cleaning it. Because it is also necessary to remove the remains of food retained by the filtration system of the tank to escape all the unpleasant scents when it reopens, after the move. To avoid bad smells, the inside of the dishwasher must be completely dry before packing the product. Moreover, you can leave the filtering system out of its housing so that it does not come off if the dishwasher is abused; it could damage the interior walls.