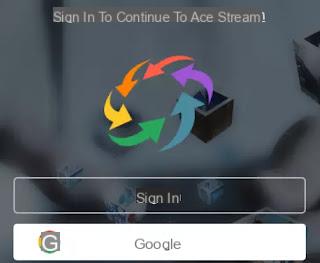 For those who know and use Acestream and especially for those who know it and have never been able to use it, here is the guide to see Acestream on Android smartphones and tablets, which requires a certain procedure and some specific applications.
What is important to know is that Acestream is a peer to peer live streaming platform, which broadcasts live events.
Peer to Peer means that the streaming stream is shared between users, who receive and send data at the same time.
The result is incredibly stable video even in HD quality.
The problem with Acestream, which is free, is that both the program and the official application are so full of advertisements that they are even considered malicious software.
For this reason it is necessary to find alternative apps.
In another article we saw how
see Acestream on PC
, in this we see instead how to see Acestream on Android.
When you find an Acestream link, to open it on your Android phone or talbet you need, first of all, to install the app
Ace Stream Engine
, now removed from the Google Play Store, but downloadable as an APK file from the APKPure website.
This app, as mentioned above, is practically unusable, but it is required to open the link.
Then open Ace Stream Player, log in with the Google account (in this sense there are no risks or special permissions to be granted) and stop there, without going further, leaving the app in the background (you will see the Ace Stream icon at the top of the notification bar).
The other application to install is
Wuffy Media Player
, a simple video player that supports the Acestream protocol.
At this point, open the site where the Acestream link is located, starting with acestream: // Xxxxxxxx, and click on it to open it.
Android should now ask how to open this link, whether with Ace Stream Player or with Wuffy Media Player.
Choose Wuffy, wait for it to load and enjoy the view that will be smooth and lag-free, of excellent quality.
The most critical aspects of AceStream are two: the first is that the internet connection must be fast and must not block peer to peer traffic.
The second is that if you are using a data connection with traffic thresholds, streaming can consume the entire available bandwidth within a few hours, so you have to be careful.
Otherwise, the broadcasts and the connection works well and doesn't seem to be limited, at least for my tests.
If you don't know what Acestream is, I recommend doing some research on the internet to understand what it is, because it can be really worth it.
How to see Acestream on Android