Preliminary information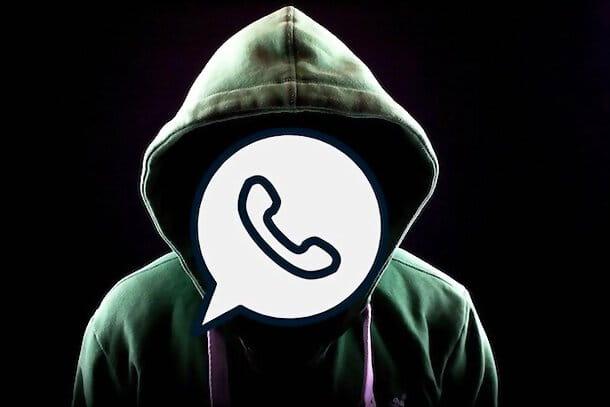 Before getting into the subject, I want to give you a few preliminary information on how it is technically possible send anonymous messages on WhatsApp.
As I partly anticipated in the introduction of the article, to succeed in the operation in question, some "expedient" must be adopted. Since to use WhatsApp you necessarily need a mobile number associated with an account, it is not possible to create one without the number being visible.
However, you can buy a SIM with a number unknown to your contacts or use one of those online services that allow you to use temporary numbers to activate various services (very difficult to use for WhatsApp, though). Let me explain both solutions a little more in detail.
Buy a SIM for WhatsApp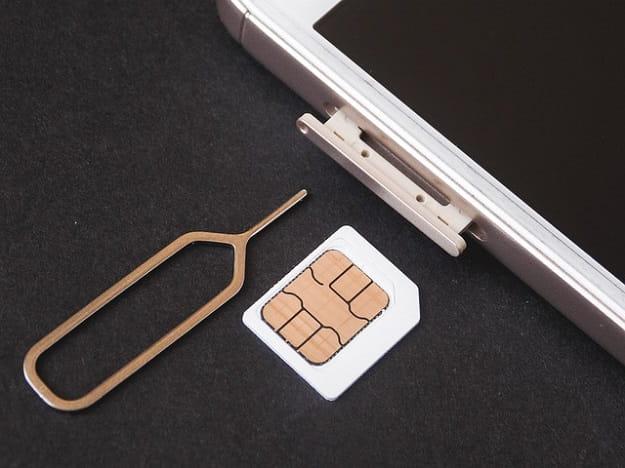 If you have decided to opt for thepurchase of a SIM for WhatsApp, all you have to do is choose one of the offers made available by the main operating providers (eg. TIM, Vodafone, WINDTRE o Iliad) or by so-called virtual operators (Kena Mobile, I have. mobile, Fastweb, Poste Mobile, Etc.).
If you want to get an idea of ​​the best offers available, I recommend reading the articles I have dedicated to choosing the best telephone operator and the best rechargeable offers. Once you have identified a rate that is congenial to you (I suggest you activate the one that appears to have the lowest price, since it will not be your main number and, presumably, you already have an active offer on a SIM), you do not have to do anything else than to go to the operator's site who formulated it, provide yours personal data, for an valid payment method,shipping address, recognition method with which to validate the purchase and activation of the SIM and follow the instructions that appear on the screen to complete the request.
Since the procedure varies according to the operator and / or the offer chosen, I cannot provide you with precise and detailed information about what to do. If you have any doubts or difficulties in this regard, you can consider carrying out thepurchase of the SIM in the store. In this way the consultants who will be present there will be able to assist you in all respects.
Activate the SIM, perhaps with the help of the instructions you find in my tutorials on how to activate SIM TIM, how to activate SIM Vodafone, how to activate SIM WINDTRE, how to activate SIM Iliad, how to activate SIM Kena Mobile, how to activate SIM ho. mobile, how to activate SIM Fastweb and how to activate SIM Poste Mobile.
Alternatively, if for some reason you don't want to buy a SIM from an operator, you can resort to buying a card like that of ChatSim, which as you can guess from its name was designed to be used in messaging services (such as WhatsApp) without having to face the limits inherent in international roaming.
The purchase of the card amounts to 12 € and, depending on the purchase period, you may also need to add the shipping cost (usually 5 €) and charging (at least 10 euros / year of recharge). If the card is not reloaded at least once a year, it is automatically deactivated. More info here).
Use a temporary number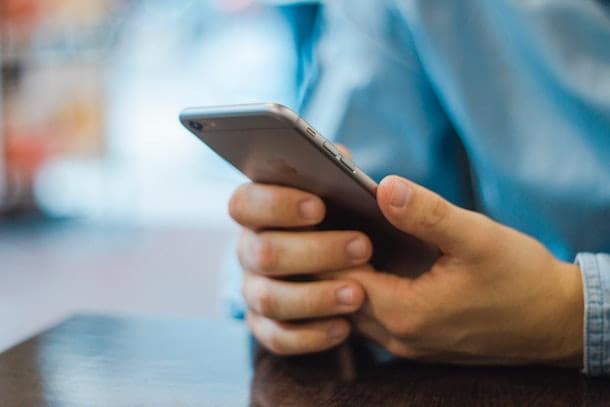 Another option you can consider is theuse of a temporary number. If you do not know, there are Internet sites that offer "disposable" numbers through which you can receive the activation code of services such as WhatsApp, without having to use your "real" mobile number.
It must be said, however, that it is not easy to find one that works with WhatsApp, since the available numbers have probably already been used for this purpose and are associated with active WhatsApp accounts; but groped costs nothing.
To try to find a temporary number to use for this purpose, try Google for something like "Fake phone number for verification" or "Temporary number SMS". When choosing a service for the use of temporary numbers, be very careful: always be wary of those that require the inclusion of personal data and / or payment data. If you find portals that require information of this type, forget them because they are probably scams created ad hoc by some attacker.
If, on the other hand, you find a site that offers temporary phone numbers, identify the one that has received fewer messages and make sure that among the last messages there is not someone with a WhatsApp activation code, as it is likely that it will no longer be usable at this purpose.
How to send anonymous SMS on WhatsApp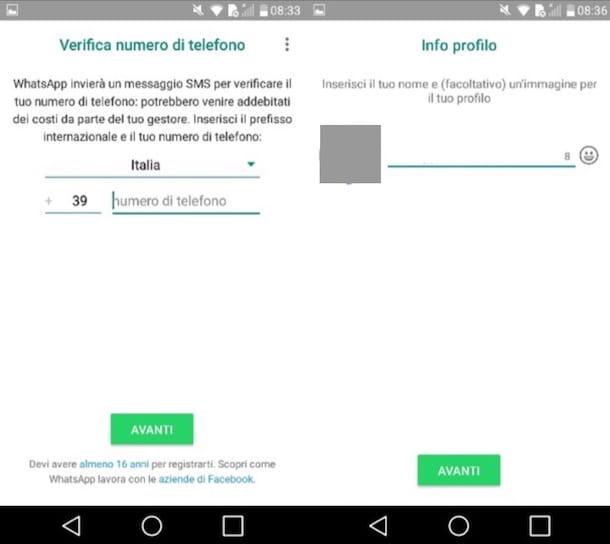 Once you have purchased the SIM with the number to use with WhatsApp or once you have found a temporary "free" number, you just have to send anonymous SMS.
To do this, you must first install the official WhatsApp client for Android and iOS or WhatsApp Business, also available for Android and iOS, so you can use the number with the secondary account you are going to create.
Next, open the WhatsApp app, tap the button Accetta and continue and provide the new mobile number or the "free" temporary number in the screen that opens (remembering to also select the correct international prefix). Next, press the button OK twice in a row and wait for theSMS with the activation code of WhatsApp.
Then type the verification code in the appropriate text field and complete the creation of the "secondary" account by choosing a name it's a photo (since you want to send anonymous messages, you should provide information that is not directly attributable to you). For more information about the steps indicated above, I refer you to reading the in-depth information dedicated to the activation and operation of WhatsApp.
If you have come to this guide to find out how to send anonymous messages on WhatsApp from PC, know that it is possible to do this too. To do this, however, you must first complete the account creation procedure, which I have just indicated, and resort to using WhatsApp Web or the WhatsApp client for Windows or macOS to take advantage of your secondary WhatsApp account. More info here.