Summary
Updating Apple Watch Compatible Apple Watches Setting Up Unlock on iPhone Feedback
For the past few months, it has been possible to unlock your iPhone using your Apple Watch. But the function experienced some disappointments with the arrival of the iPhone 13. It is now fixed. We explain how to access your phone despite the mask.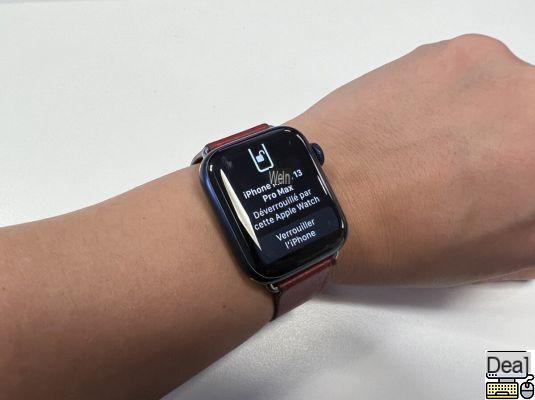 The Apple Watch notifies you when the iPhone is unlocked //
If you have one of the latest iPhones with an Oled screen (since the iPhone X), you have probably had some disappointments trying to access it while you had a mask on your face. Facial recognition then becomes a nightmare, because, inevitably, the TrueDepth camera does not recognize your half-visible face.
With watchOS 7.4 and iOS 14.5, Apple made it possible to feint using its Apple Watch as an identification system. But the arrival of the iPhone 13 disrupted the whole thing and the function was unusable. No stress, Apple has corrected everything with the arrival of iOS 15.0.1.
For everything to work, you obviously need to be up to date with at least iOS 14.5 for older iPhone models and iOS 15 for brand new ones. Then remember to have at least watchOS 7.4 on your Apple Watch.
How to update your Apple Watch?
First of all, your Apple Watch must be at least 50% charged and be placed on its charging stand to be able to start the update. You must also have carried out the last update of your iPhone.
On iPhone, open the app Watch
Go to the tab My watch
Dance General, click on Software update. If this is available and was not done automatically, you can launch it.
To learn more
Apple Watch: how to update your connected watch?
Which Apple Watches are compatible?
The latest watchOS 7.4 update affects virtually every Apple Watch still in circulation. But you need an iPhone 6s or newer, updated to iOS 14.5.
Apple Watch Series 3
Apple Watch Series 4
Apple Watch Series 5
Apple WatchSE
Apple Watch Series 6
Apple Watch Series 7
Configure the function on your iPhone
If you had already done the manipulation with your previous iPhone and you have just switched to iPhone 13, you will still have to redo the manipulation. With iOS 15.0.1, Apple has disabled unlocking with Apple Watch in Settings by default.
To be able to use the function, you must obviously have Face ID facial recognition activated on your iPhone. If you haven't:
Go to Settings> Face ID and code - You type in your code and configure the recognition of your face (or several if there are different users).
Then activate the unlocking of the iPhone from the options offered
Dance Unlock with Apple Watch, validate the function for your watch.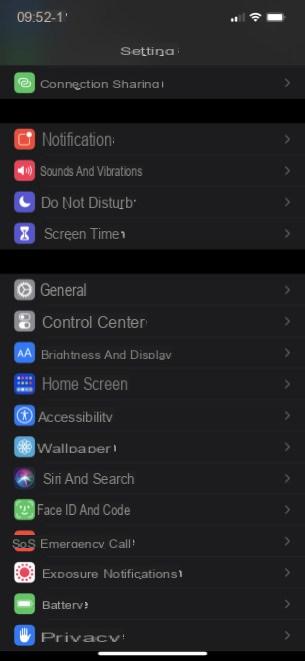 Go to Settings to configure Face ID //
It is obviously necessary that the Apple Watch is on your wrist to be able to unlock your iPhone and that the two devices are nearby.
A vibration will be felt in your Apple Watch and a notification will appear to notify you of the unlocking. You have the option to cancel it if it was a mistake.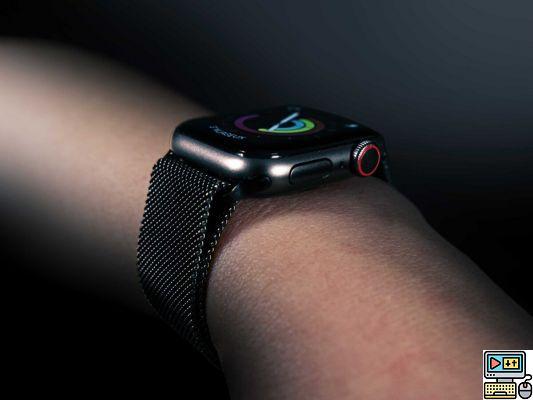 The Apple Watch can help you unlock your iPhone despite wearing the mask //
It doesn't take more than a second to unlock your iPhone. Because you ultimately don't have to take a look at your Apple Watch for that. You look as usual at your iPhone which just signals you through the vibration that it can unlock as you naturally do, by sliding your finger up from the bottom of the screen. The code remains accessible if your watch is not within range.
Obviously, if you have loaned your Apple Watch and your iPhone to another person, that person will also be able to unlock your smartphone ...