Do you remember the hacker who managed to launch Windows 95 on a smartwatch? This same hacker succeeded to install Flappy Bird on a Moto 360. And he also wrote a very complete tutorial to perform the installation.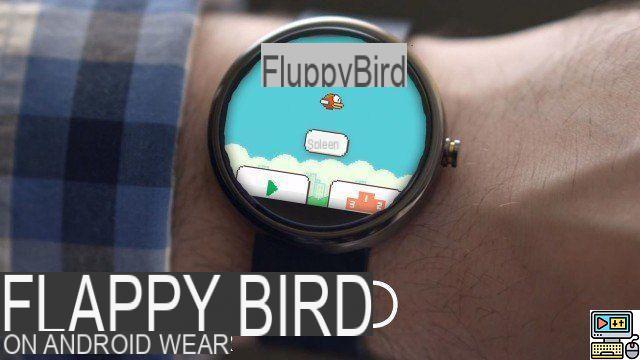 Corbin Davenport, the genius hacker already at the origin of many more or less relevant ports on Android Wear has just posted a new video in which it shows Flappy Bird spinning on a Moto 360. Round screen requires, the gaming experience is not optimal. The score is not displayed at the end of each game, it is not possible to see all the obstacles, but the game runs admirably well on the Motorola watch. Corbin Davenport specifies that to carry out this porting it is necessary to download a Flappy Bird .apk file, available at this address.
This isn't Corbin Davenport's only port to Android Wear. Two weeks ago, the hacker indeed posted a video of GTA III on a Gear Live and last October it was downright Windows 95 running on this same watch. For the more curious, Corbin Davenport has written two very interesting and didactic posts on how to install applications on smartwatches. The tickets, whose links are available below, are in English, but they will allow the most motivated to install small applications like Flappy Bird.
Hacking Android Wear: Part One
Hacking Android Wear: Part Two
Watch out for your ears, this gentleman's musical tastes are inversely proportional to his talent as a hacker