iOS 14 marks the arrival of Apple Translate, a translation application similar to Google Translate. The service will rely on voice assistant Siri to translate foreign languages ​​in real time, even if your iPhone is offline internet.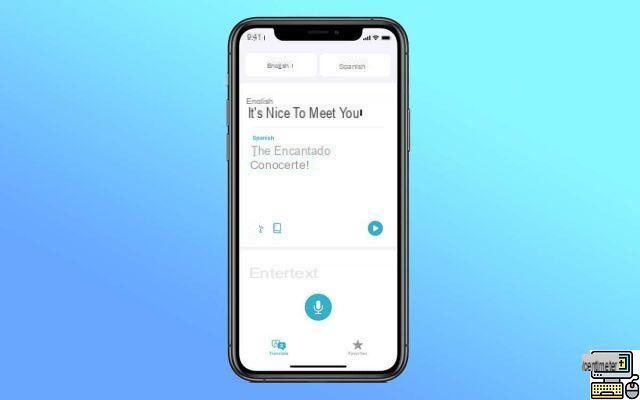 On June 22, 2020, Apple took advantage of the WWDC 2020 opening keynote to lift the veil on the main new features of iOS 14. The Cupertino company notably announced the arrival of widgets, the App Library, a more discreet version of Siri and a picture-in-picture mode.
Related: iOS 14 - iPhone Will Replace Car Keys, Starting With BMW 5 Series
Apple Translate, a translation app that doesn't need an internet connection
During the conference, Apple also announced the arrival of Apple Translate, its own translation application, with iOS 14. Called "Translate" in Spanish, it was "designed to become the most popular conversation translation app. more efficient and easier to use," Cupertino said in a press release.
Run entirely locally on the iPhone/iPad, the app does not need an internet connection to work. "The on-device mode allows offline use of the app's features to translate speech and text in complete privacy," promises Apple.
Unlike Google Translate, Translate was designed to facilitate conversations between two people speaking a different language. Concretely, the iPhone will display in real time the translation of your exchanges on the screen. Even better: by putting the smartphone horizontally, Translate will display the text in one language on the left and in another language on the right. Here again, the goal is to allow two people from foreign languages ​​to be able to exchange without obstacle.
Finally, "Translate" is equipped with automatic language detection, like Google Translate. At launch, Apple Translate will support 11 different languages : English, Mandarin Chinese, Japanese, Korean, Spanish, German, Spanish, Italian, Russian, Brazilian, Portuguese and Arabic. What do you think of Apple's translation service? Can Translate compete with Google's solution? We are waiting for your opinion in the comments.