Apple is launching a new battery replacement program for Macbook Pro 2016 and 2017. Some users have indeed indicated that they cannot charge their computer beyond 1%. The Cupertino company has deployed an update to macOS Big Sur and Catalina to fix the problem, but agrees to change the hardware free of charge if it is not resolved.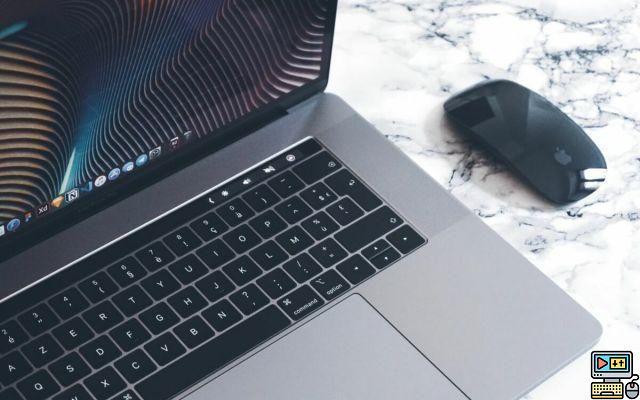 If your 2016/2017 Macbook Pro no longer charges, your ordeal is almost over. Apple has taken note of the testimonials of its users and takes care of fix the problem. According to the Cupertino company, "a very small number of consumers" fail to recharge their computer beyond 1%. Those concerned also display the message "recommended service" by clicking the battery icon or by going to System Preferences.
This is exactly what Apple is about to do. The latter has already deployed an update of macOS BigSur 11.2.1 and macOS Catalina 10.15.7, which should fix the bug for a number of users. For all others, the firm is launching a battery replacement program. Customers facing the problem can thus bring their Macbook Pro to the Apple Store or an authorized center for get a new battery for free.
ALSO READ – MacBook Pro: Images of model catching fire show why battery replacement is urgently needed
No more battery problem that no longer charges on Macbook Pro 2016/2017
Apple has provided steps to determine if your Macbook Pro is affected by the issue. In macOS Big Sur, go to System Preferences > Battery > Battery Health. For macOS Catalina users, hold the Option key and click the battery icon in the dedicated menu. Here is the list of affected computers:
MacBook Pro 13­", 2016, 2 Thunderbolt 3 ports
MacBook Pro 13­", 2017, 2 Thunderbolt 3 ports
MacBook Pro 13­", 2016, 4 Thunderbolt 3 ports
MacBook Pro 13­", 2017, 4 Thunderbolt 3 ports
MacBook Pro 15", 2016
MacBook Pro 15", 2017
Apple has already launched such a program in the past. In 2015, the firm recalled faulty batteries that risked catching fire in the computer. Then, in 2018, some batteries showed signs of swelling, prompting the manufacturer to replace them for free.