Apple has unveiled new accessories including a new Magic Mouse 2021 in several acid colors. However, a detail has just emerged: the design of the new version does not fundamentally change, which means that the charging port is still and always below the device – enough to prevent its use during charging.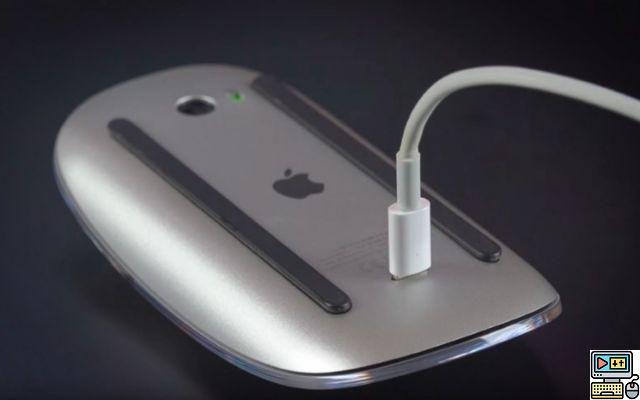 In 2015, Apple unveiled a series of new accessories for its macs, including a new Magic Mouse 2. The design of the object, equipped with a tactile part on the top, was overall praised - except on one specific point: its charging port. In general, wireless mice do everything to make their users forget that they have to recharge.
There are complex solutions, such as a wireless mouse tandem with Qi charger and charging pad so you never have to perform the operation manually. In general, however, manufacturers opt for a much simpler solution: rechargeable batteries or a charging port placed so that the accessory can continue to be used while its battery refills.
The new Magic Mouse is just as impossible to use while charging
With the Magic Mouse 2 it seems at first glance that the designers of the firm have done as they please, placing the charging port not on one side but right under the mouse. In such conditions, it is impossible to use the accessory while charging.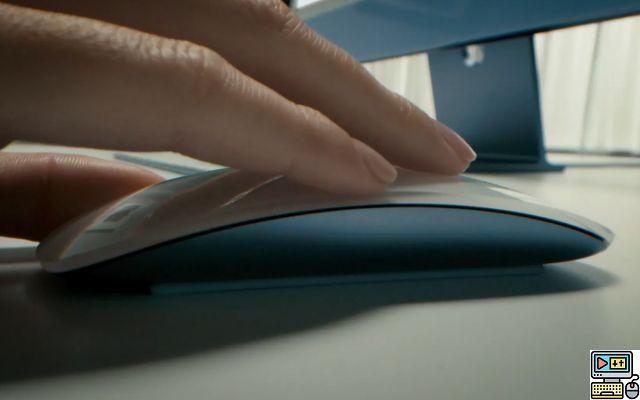 At the time, this design choice was a lot of fun. Which did not prevent Apple from taking it back in 2021 with new colors adapted to the new iMacs. During the writing of this article, we wandered on various forums to understand what Internet users who use the Magic Mouse 2 on a daily basis think of this defect. Seems like this is mostly a lesser issue than it looks - the Magic Mouse 2's battery life is indeed weeks and apparently charging the device won't work. only takes a few minutes.
Also read: Apple Keynote April 2021 – AirTags, iPad Pro M1, iMac M1, we take stock of the announcements
Still, we know Apple as a perfectionist brand, and there is reason to wonder why kept the same awkward placement of the charging port on the new Magic Mouse mice of 2021. We guess nevertheless, with the very elongated and flat profile of the device, that the place is simply lacking inside the casing. That's why the charging port seems doomed to stay still under the mouse until the next real design change.