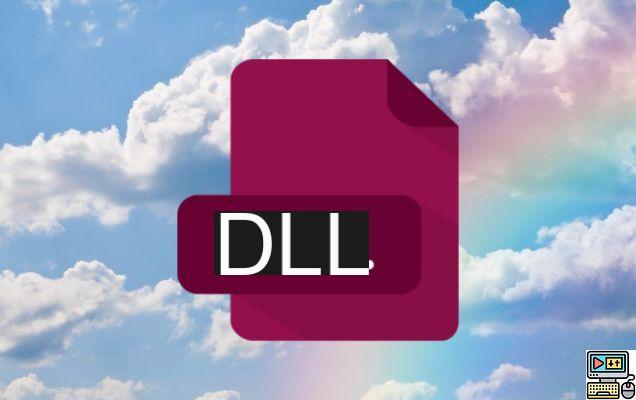 Do you have a missing DLL file? Downloading them from the Internet can make your system unstable or even infect your computer with a virus. DLL files missing from the system can be found by other, much safer and more reliable means. In this tutorial we will see what DLL files are, and how to find those that are missing in case of error.
You have already had this type of error: a DLL file is missing and prevents a program from launching. The temptation is then great to search for the name of the missing DLL on google, and to download it, without necessarily worrying about the source. If in some cases you will have no problem, you are putting your system at risk. The first is that the version of the DLL in question may not be the correct one.
This can ultimately cause an increase in the frequency with which you encounter system errors. DLLs are also a source of infection because, as you will see, they are an ideal way to inject malicious code into a victim's system. Finally, missing or corrupt DLLs rarely stand alone. This is often a sign that a program is having trouble.
What is a DLL?
So what are DLLs? These three letters form the acronym of Dynamic Link Library. They are therefore libraries allowing developers to reuse pieces of code. To give you an example, the DLL comdlg32.dll is invoked each time a program displays a dialog box. This makes the user experience more consistent and makes it easier to develop applications.
Most of the DLLs found in the system come from your Windows installation, or from .NET Framework or Microsoft C++ Redistributables.
How to find missing DLL files without downloading them from the internet
As we saw above, the absence of DLLs probably betrays a deeper problem. It is therefore necessary to check the system, and possibly reinstall the frameworks and programs that have one or more missing DLLs.
Update your system
Repair system DLLs with sfc from a cmd window with administrator privileges:

Right click on the start menu then Command Prompt (Admin)
type sfc /scannow
If that doesn't work, repeat the operation from the Safe mode
Or when from a boot in Command Prompt

Reinstall the problem app
Use Microsoft .NET Framework Repair Tool to repair your .NET installation

Download the utility from the Microsoft site

Try to reinstall Microsoft Visual C ++ if it still doesn't work.
To read also: PC antivirus ranking, which has the least impact on performance
By following these steps, the DLLs that were missing from your system should reappear where they belong, and no longer be corrupted, if any. So you know what you have to do without taking any risks in case you encounter this problem.
The editorial advises you:
How to edit a PDF file for free
Windows 10 won't start? Several reasons can cause problems when starting Windows 10 for the first time or after an update: Incorrect BIOS settings,… December is approaching and the list of "free" Xbox Games With Gold games has fallen. On the menu: escape, island management, orc slaughter and…Halo Infinite is the next first-person shooter video game developed by 343 Industries and published by Xbox Game Studios. Its release is scheduled for the end of 2021 on…The battery is one of the essential parts of our laptops. Like smartphones, battery life is a crucial factor for a good experience. Some apps work...