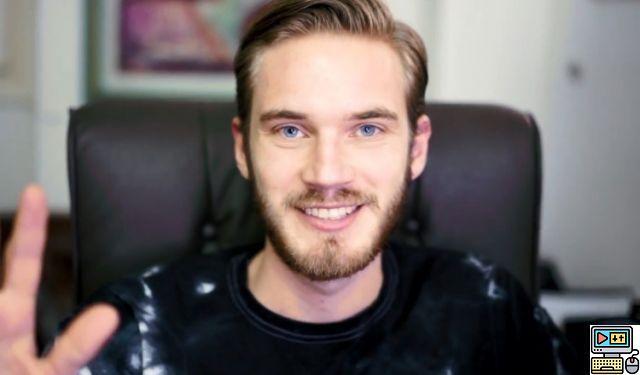 PewDiePie, one of Youtube's biggest stars has surprised his channel's nearly 50 million subscribers by announcing that he plans to remove his channel from the platform. He accuses Youtube of "killing his channel" by offering video recommendations from other creators in pages that should only contain videos. Let PewDiePie fans be reassured: the youtubeur will recreate a new channel in stride.
PewDiePie has apparently had enough of changes to the presentation of channels made by Youtube without consulting the content creators. One of the biggest youtubers on the planet, he expressed his displeasure in a video, which he concludes by saying "when my subscriber count reaches 50 million, I will delete my channel from Youtube". He nevertheless announces that he will immediately create a new channel in stride.
An opportunity for him to start from scratch, while using a shock method, which, he hopes, will make Youtube officials react. In fact, real name Felix Kjellberg talks about the recent controversy surrounding changes to Youtube that allegedly resulted in a loss of subscribers and views on content creator channels. On numerous occasions, PewDiePie says Youtube is "killing" his channel.
PewDiePie is leaving Youtube? It's more complex than he wants you to believe
He himself would have noticed an unexplained drop in the popularity of some of his videos following the change. And in a kind of snub, he wants to put an end to a channel himself "instead of letting youtube kill it". So of course, all this is the official version. Many Internet users have obviously accused him of falling into the clickbait.
But according to our American colleagues from Kotaku, the idea may actually be quite brilliant. The decline in popularity of his videos may simply be linked to a "more deadpan" humor that speaks less to his historical audience. The youtuber is "aging" and starting from scratch could thus allow him a tour de force: to reconstitute an audience who laughs at his jokes!
To read also: why did Norman delete a diarrhea video?
So, heading or not heading? For now, he's barely missing a few hundred thousand subscribers before he knows whether or not PewDiePie will really dare to hit the "delete" button.
The editorial advises you:
YouTube Dislike Button May Disappear Soon
The ability to speed up or slow down a video on YouTube can be very useful. It was possible to do this in the web version of the platform for a while…YouTube now offers a Night mode, also called Dark mode, to change all light surfaces to dark surfaces. Since we always make it easy for you, here's how to activate the mode… First broadcast in 1984, the famous animated series based on Transformers toys was uploaded to YouTube. You can now watch videos for free…In order to increase subscriptions to YouTube Premium, Google is testing a cheaper subscription in Europe. It's YouTube Premium Lite, which offers browsing that includes YouTube Kids and…