During its Adobe Max conference, the Photoshop publisher announced the arrival of a Web version for its image editing software.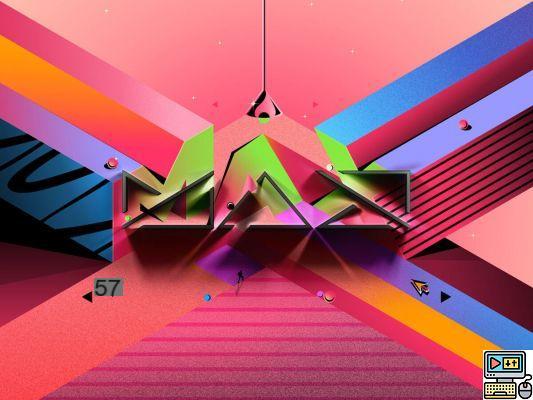 Adobe Max convention logo // Source: Adobe and Huston Wilson
Like every year, Adobe is organizing its major event this week, the Adobe Max 2021 convention. Due to the health crisis, it is once again taking place virtually. Nevertheless, it remains an opportunity for the software publisher to unveil its most important new features for future versions of Photoshop, Premiere Pro, Lightroom or After Effect.
New AI-powered filters for Photoshop
Of course, Adobe's flagship software, Photoshop, is entitled to some new features and, on this side, it is once again the publisher's artificial intelligence system, Adobe Sensei, which is widely implemented. before. Four neural filters are thus offered to facilitate image editing: Landscape Mixer, Depth Blur Filter, Colorize Filter and Harmonization Filter. The first will allow, on a landscape photo, to modify the season, the sunset or certain elements of the landscape by merging two photos together. The second will change the focal aperture of a photo as well as the power of the blur and the subject in focus. A filter that is reminiscent of what smartphones are capable of today thanks to portrait modes and background blur.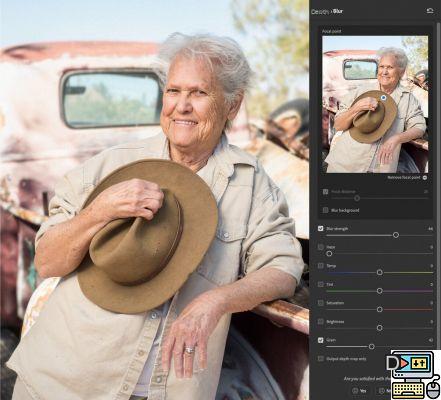 Photoshop's Depth Blur filter // source: Adobe
Colorize Filter allows, as its name suggests, to colorize black and white photos. Finally, Harmonization Filter will automatically harmonize colors and light on several layers in order to create a coherent image.
Photoshop hits the web
But on the side of Photoshop, the most interesting novelty is the arrival of retouching directly on the Web. Adobe will indeed allow its users to share their Photoshop and Illustrator creations via a link. People clicking on this link will then be able to leave comments and annotations, even without an Adobe account, and can optionally make their own edits to the image. To do this, they'll be able to open a web-based version of Photoshop — this time only if they have an Adobe subscription — with some editing capabilities. We will thus find the different layers, the selection tools, the brushes, the addition of text or resizing or the localized corrector tool.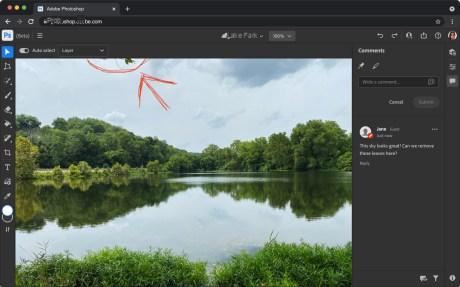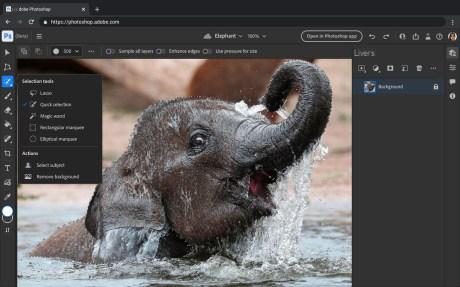 Automatically, annotations and edits will be visible to the original creator directly within the software version of Photoshop. For the time being, however, Adobe has indicated that this web version of Photoshop only works on Chrome and Edge. Safari and Firefox are currently not supported.
New for Lightroom and Premiere Pro
In addition to these new features planned for Photoshop, Adobe has also made some announcements for Lightroom, which will now allow you to automatically select the sky in a photo. A possibility offered to modify all the colors or the light of the sky without having to individually select all the parts of the image where it is apparent. Another function called Remix will play on the community aspect of Lightroom by allowing photographers to view the different developments suggested on the same photo by different users.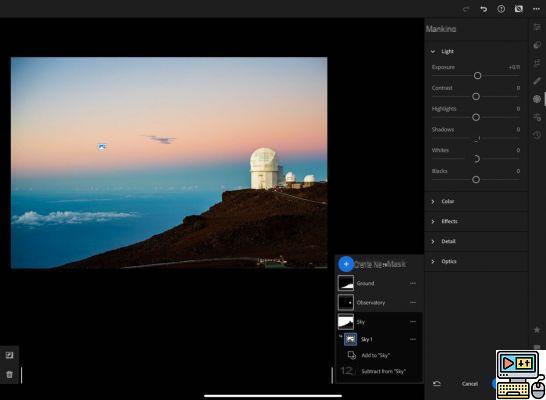 Sky selection on Adobe Lightroom // Source: Adobe
On the side of Premiere Pro too, Adobe presented some new features. This is the case of music management in the editing software. In order to let users efficiently edit a music track to come up with a suitable length, Premiere Pro will automatically take care of editing the track to adjust it according to the rhythm and melody. Again, this function, called "Remix" is based on the artificial intelligence capabilities of Adobe Sensei. Finally, the "Simplify Sequence" function is aimed at messy editors with overloaded timelines. It will automatically create a duplicate timeline and remove some unused items such as mute audio tracks or hidden video items.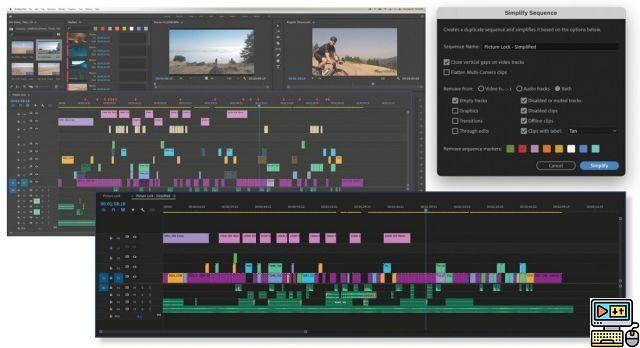 The Simplify Sequence function on Adobe Premiere Pro // Source: Adobe
These new features will arrive in Adobe software in the coming months. Some will initially be offered only in beta when others are already available at the Adobe Max convention.