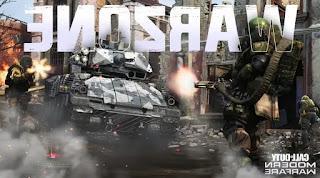 After a long wait, the
Call of Duty's new Battle Royale game
,
free for everyone on PC, Playstation and XBox One
. Call Of Duty Warzone a few days after its release is already a great success all over the world, not only for the particular moment in which it came out (Coronavirus), but also because it is a game, in all respects, of the Call of Duty series, with the addition of the fun and competitiveness of the battle royale genre (free-for-all shooter with 100 or more players in an open environment).
Battle Royale games
, free-for-all shooters with 100 or more players in an open environment, have become immensely popular and free titles like PlayerUnknown's Battlegrounds, Fortnite and Apex Legends boast millions of players. It was therefore only a matter of time before Activision released a free-to-play version of Call of Duty (which is the king of shooting games of the last decade).
Call of duty warzone
is available for the
download gratuito su PC, PS4 e Xbox One
. If you already own the Call of Duty: Modern Warfare game, you should find the bootable Warzone version from the main menu or search for it on the Battle.net client (PC) or the PlayStation Store (PS4) or Microsoft Store (Xbox One). In addition to being free-to-play, Call of Duty: Warzone is cross-platform, which means everyone can play together whatever computer or console they use.
There are two game modes in Warzone
:
Battle Royale
e
Plunder
. Battle Royale features three-player teams competing with up to
150 players
in total where the last team standing wins. Plunder mode, which means looting, is all about collecting money by stealing it around and taking down enemies to steal their money.
All of this happens through a huge map called Verdansk, which is a city with multiple zones and points of interest, full of weapons and vehicles to use to stay alive as the map gets smaller forcing survivors into combat. Warzone is therefore a game full of continuous and endless action.
Warzone's vehicles are very important for escaping the shrinkage of the area and there are five of them, with different levels of protection, speed, number of seats and off-road capabilities. Each vehicle has a health meter that when it drops to zero, explodes and you lose energy or die.
Call of Warzone mechanics
offers many strategies for trying a new experience every time you start a new game.
In the Battle Royale, at the first elimination, one is taken as a prisoner of war and thrown into the Gulag. where you have to face other prisoners in a 1v1 to earn the return to Verdansk (ie in the actual game). If you lose, hope that your team will complete the Contracts and earn enough game money to redeem the prisoner's freedom.
The contracts
instead they are tasks or missions with a specific objective. These contracts are found in the game and can be activated and completed. There are several types of Contracts, including Scavenger Contracts where you need to find and open a series of supply boxes and recon contacts where you need to secure a location. In addition to the money, the contracts can give special rewards such as the ability to see the location of the next collapse before the area begins to close.
Collecting money in Battle Royale mode is not the primary goal, but it can be useful for procuring items at purchase stations.
One thing to keep in mind is that while Warzone is free-to-play, there are ways to spend money in the game even if you can avoid it without consequences in staying competitive.
Call of Duty: Warzone will feel familiar to anyone who has played Battle Royale before, but compared to games like PUBG and Fortnite it has that violent and gory look that is typical of Call Of Duty.
Before playing it is perhaps best to see the trailer. You'll probably know if this is the game for you after watching the violent and bloody trailer.
Play Call Of Duty on PC for free in Battle Royale mode