Summary
Error DF-BPA-09 Error DF-DLA-15 Error 101 Error 103 Error 110 Error 481 Error 495 Error 505 Error 506 Error 910 Error 919 Error 920 Error 921 Error 923 Error 924 Error 927 Error 944 Error 963 Comments
The causes of Google Play Store errors can be various and varied: untimely bugs, problems relating to the download of a software update, disturbances linked to an unstable third-party application ... A set of problems that you will encounter possible to correct with our guide.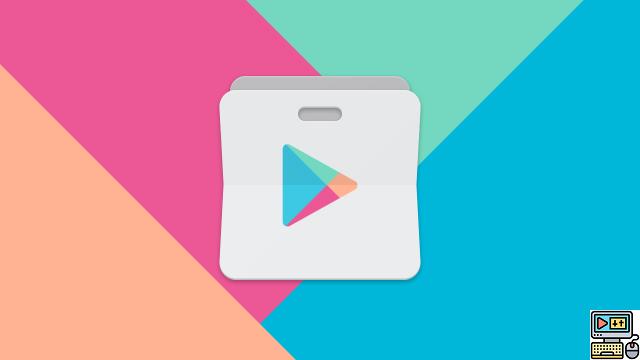 Your Play Store is not working? Some applications no longer launch on your Android smartphone? Your downloads are stuck pending? It is not uncommon for problems to arise in the Google Play Store. If this happens to you, here is a list of things you can do to try to resolve these issues.
The tutorials were made with a smartphone running Android One. The method may vary slightly depending on the interface, but is basically the same.
Check the status of your internet connection
If you are unable to fully access the Google Play Store or install applications, this may be due to your internet connection. Internet access is indeed essential to use the services of the Play Store.
So check that you have the logo Wi-Fi (3 quarters of a circle above a point, or a quarter of a disc) or mobile data (2 vertical arrows, 5G, 4G, 3G or H +) on the bar at the top of the screen. To activate one or the other, go to the section Network of Parameters device, or in the drop down menu at the top of the screen.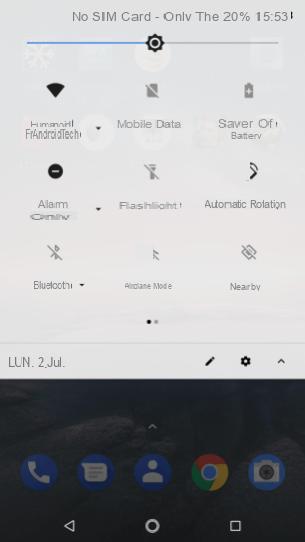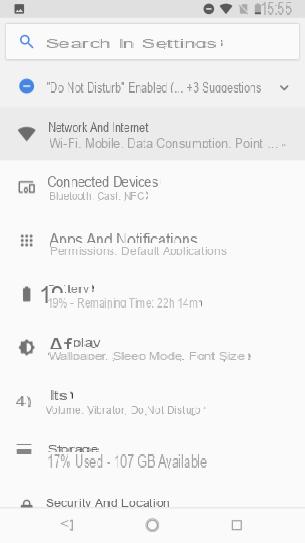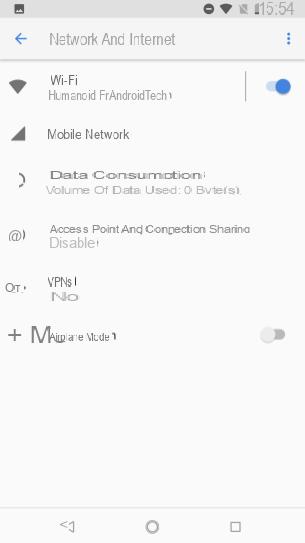 Clear your Google Play Store app data
In the majority of cases, this manipulation will allow you to solve most problems related to the Google Play Store. Indeed, if the cache makes it possible to store certain data effectively so as to optimize, among other things, the speed of navigation within the user interface, it can occasionally cause malfunctions in the system.
So, to purge this storage space, just go to the menu Parameters and Application Management. Go to the app Google Play Store, then Warehousing And click Clear Cache after scrolling to the bottom of your screen.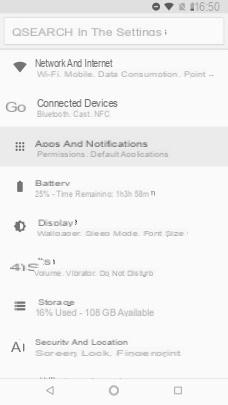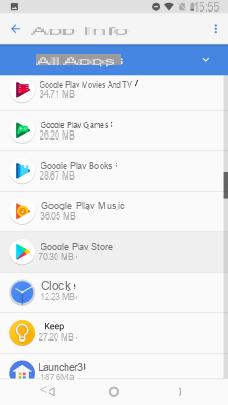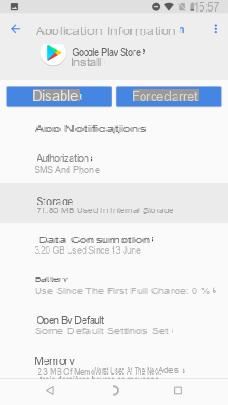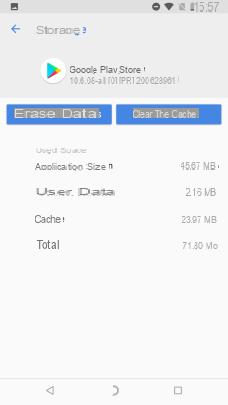 If this first operation proves unsuccessful, choose Erase data, which can be found in the same submenu. So you now have a brand new version of the Google Play Store.
Download the latest version from Google Play Store
It may be a good idea to check the status of your software, determining whether it is up to date (or not). Note that, in general, updates to the Google Play Store are done automatically, but can occasionally take a long time to launch. A manual check can thus overcome this delay.
To make sure you have an up-to-date version of the Google Play Store, uninstall updates application from the three dots at the top right of the application manager page. The update should be done automatically immediately afterwards. If this is not the case, you can find the latest version on our dedicated page.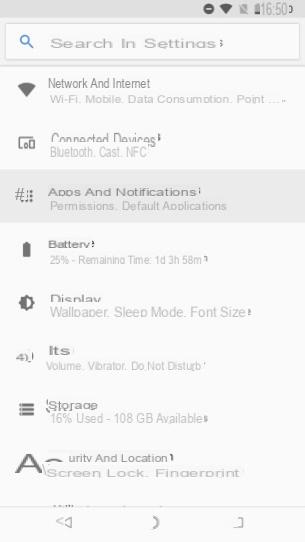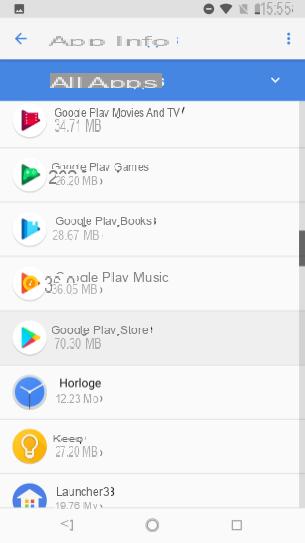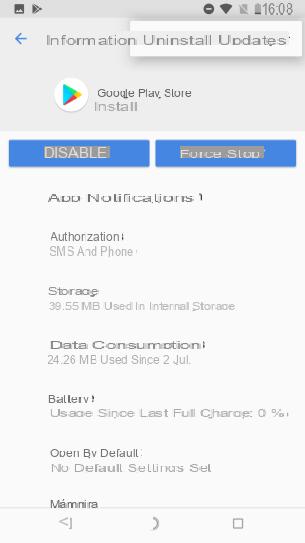 Clear the Google Play Services cache
Truly linked to the functioning of the Google Play Store, the Google Play Services take the form of an application which can also be emptied of its cache. This manipulation can thus allow you to resolve certain anomalies detected.
As for the Play Store, it is done from application settings in Parameters and Application Management.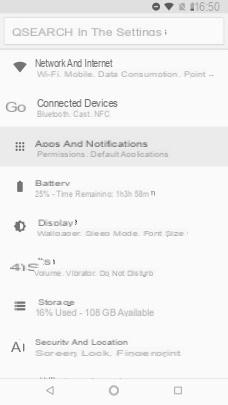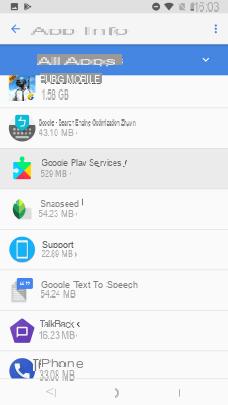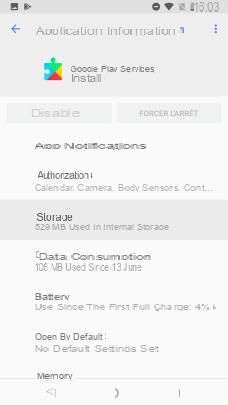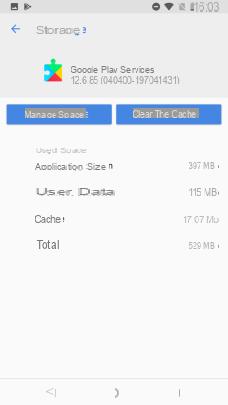 Note that unlike the Google Play Store, uninstalling updates is not allowed on Google Play Services.
Delete and then reconnect your Google Play account
This manipulation suggests that you delete your Google account (from your smartphone only) in order to deactivate it. After entering the menu Parameter and Users and accounts, select the Google account you have set up, and delete it. You can then reconnect it by doing the reverse.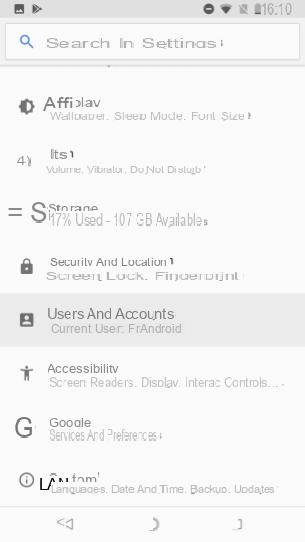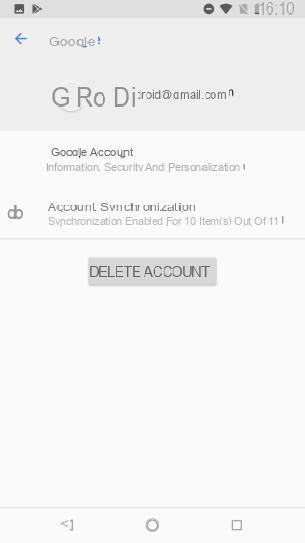 Check the status of your VPN
If you don't know what a VPN is or just never use such a tool, you can skip this step.
When you activate a VPN, Google Play Store malfunctions may appear. You can thus deactivate this tool in Parameters, Network and VPN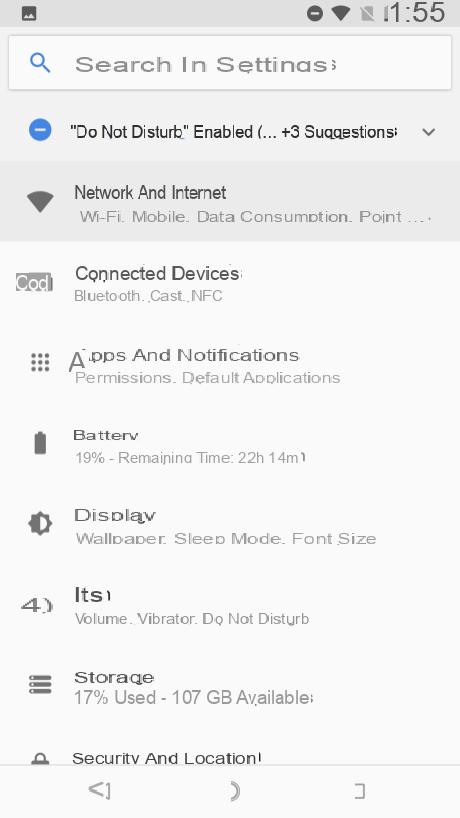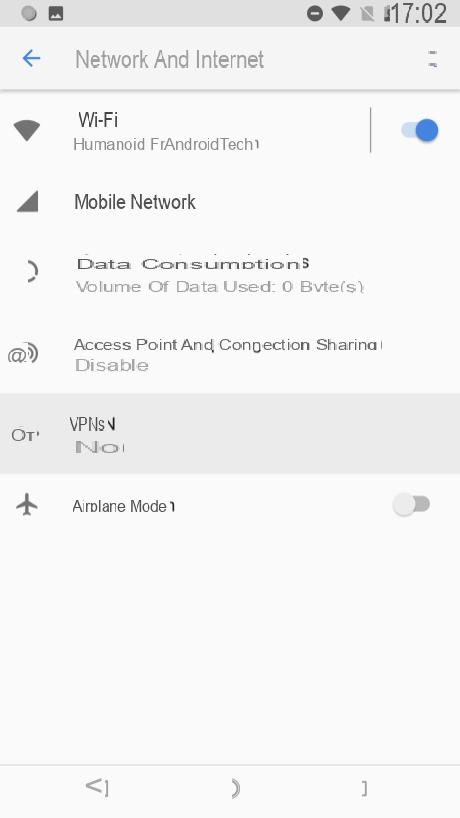 Restart your smartphone
If none of the previously mentioned solutions has solved your problem, it could come from your smartphone. Restarting it is likely to correct a possible bug by stopping all running parasitic processes.
Hold the button Power on your device until you are prompted to restart the system.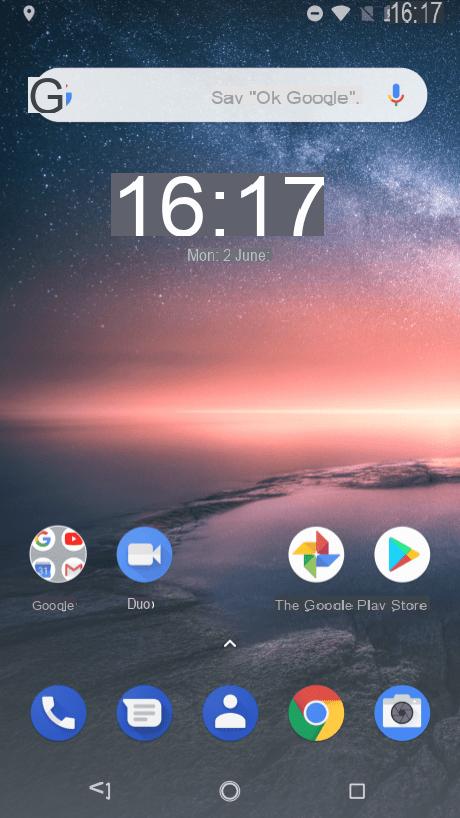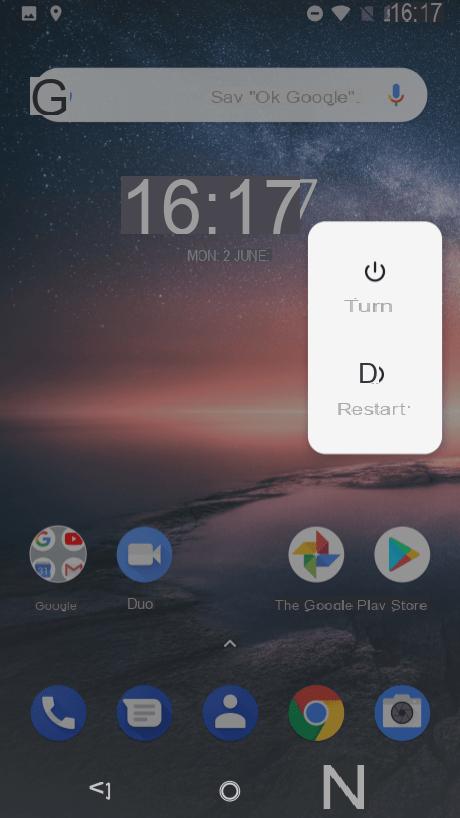 Update your operating system
Problems with the Play Store can also come from your operating system which is not up to date. Anyway, even if the version of Android is not in question, it is always better to be up to date.
To update, go to Parameters and System and finally System update. If your system is indicated as up to date, check anyway with Check for updates. If, on the contrary, an update is proposed, install it.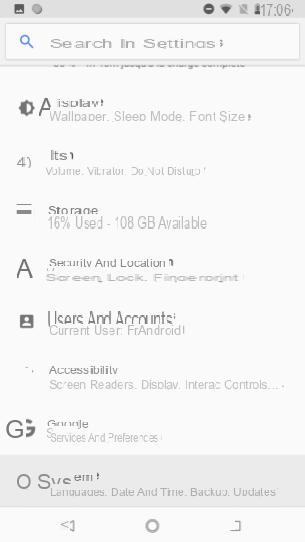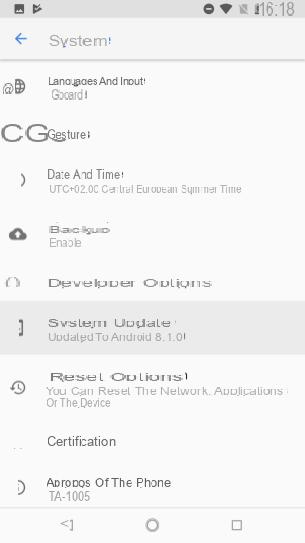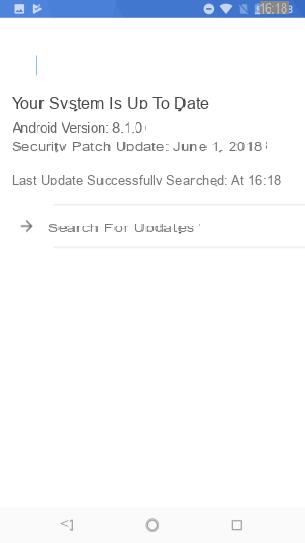 Reset your smartphone to factory settings
To begin with, be aware that by performing this manipulation, you will first have to copy your personal data to a storage space that you have chosen (computer, cloud, external hard drive, etc.). Resetting your smartphone is a last resort approach, the equivalent of a last chance since everything will be erased.
As all your data will be deleted, take your precautions in advance so as not to lose valuable files.
After going to the menu Parameters, select System and Reset options and finally Erase all data (restore factory settings). It only remains to click on Reset phone and confirm with Erase everything.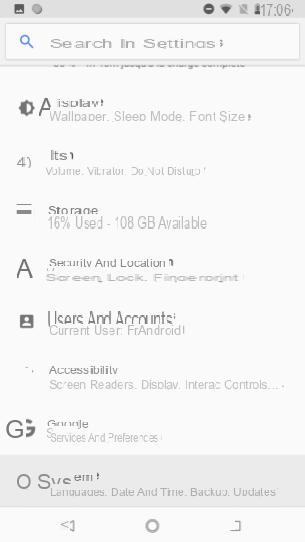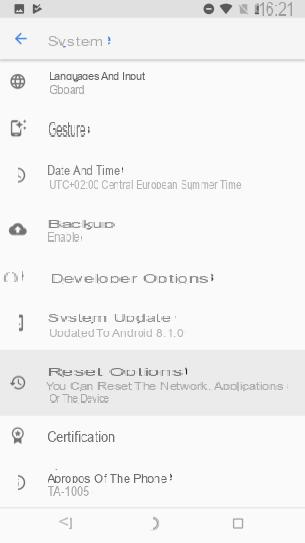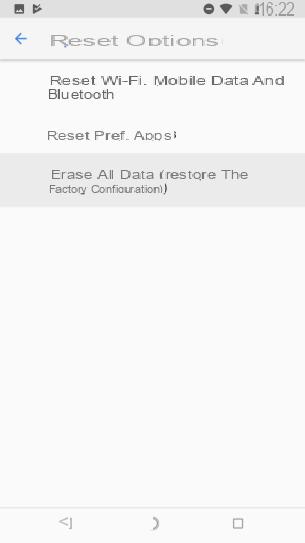 Find an alternative
If none of the above solutions have resolved your issue, and you don't suffer from any of the error codes below, you should know that you are not being deprived of an application. There are alternatives to the Google Play Store in order to find applications: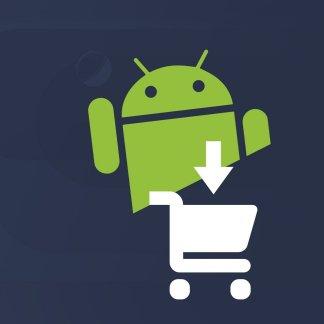 The best Android app stores similar to the Google Play Store: download apps without going through Google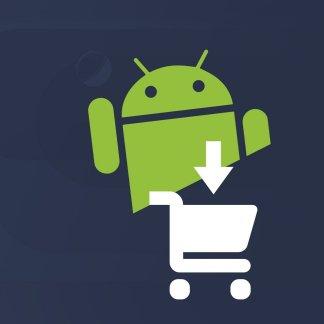 The Google Play Store is hegemonic over Android, but is not always the ideal solution. Here is our pick of the best alternative app stores to the Google Play Store that we recommend.