PUBG Mobile can be downloaded on Android and iOS in Spain. After several months of exclusivity in China, the game is opening up to other markets. First available in Canada, it is now officially launched internationally by its publisher Tencent Games. It was time for the phenomenon game of summer 2017 to land on smartphones: its rival Fortnite, which is stealing the show, has just been released in beta on iOS and will soon arrive on Android.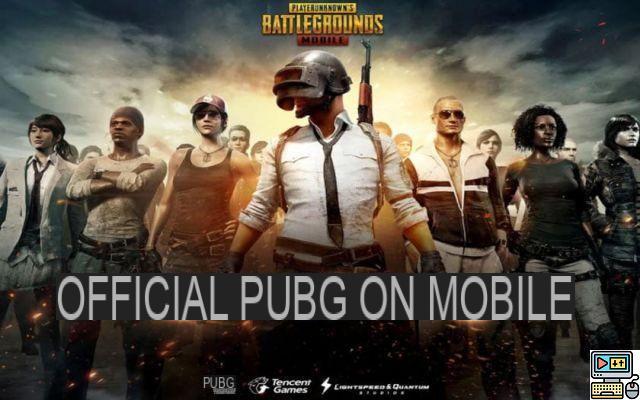 Tencent Games has formalized the global release of PUBG Mobile on iOS and Android. PUBG has been available on smartphones in China since the end of 2017, but the exclusivity is now over and the game is opening up to other markets. It's not really a surprise: the mobile version of PUBG had been made available on the Canadian Play Store a few days before this announcement.
Fortnite available on Android and iOS in Spain
"We are very excited to launch PUBG Mobile on iOS and Android internationally," said Chen Jerry, Vice President of Tencent Games. "We are working hard to create an authentic PUBG experience on mobile that old and new players alike will love", he explains, referring in particular to the work done on "controls and optimization to offer players a smooth and intuitive experience" .
On controls, porting a game like this from PC to mobile is always tricky. Hard to replace keyboard/mouse combo or gamepad with a simple smartphone interface without losing speed and precision. As far as optimization is concerned, PUBG is expected at the turn: it was certainly the biggest flaw in PC gaming.
The worldwide release of PUBG Mobile is coming at an interesting timing. Fortnite Battle Royale has just landed in beta version on iOS and will soon arrive on Android. It was therefore now or never for PUBG to arrive on our smartphones, while on other platforms, the phenomenon of the summer of 2017 is now in the shadow of Fortnite, which is breaking audience records on Twitch. To download and play PUBG, just go directly to the Play Store or the App Store.