RETRIEVE DATA FROM SMARTPHONE. WHICH SOFTWARE IS BEST TO USE?
We assume that there are several online software that allow data recovery for free or at modest amounts, but no software of these listed guarantees the result of a professional equipment. Furthermore, the experience of a professional company in data recovery from smartphones / tablets cannot be compared to a "do it yourself" recovery.
One of the solutions for recovering data from Apple devices is the use of the "EaseUS MobiSaver Free" program, which allows you to recover deleted files and contacts from the iOS system for free. The free version of the application has some limitations, such as the recovery of a maximum number of 5 contacts (limitations not present in the paid version of the program).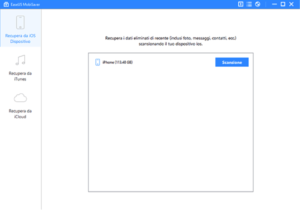 If you cannot find the files you intended to recover by scanning your device directly, you can extract files from iTunes backups saved on your PC or iCloud backups using the appropriate options on the MobiSaver home screen.
If we want to recover data from Andorid cell phones, we can use Recuva. It is a program that allows you to recover deleted files from your PC and from any type of external drive, including phones and memory cards inside the latter. All for free.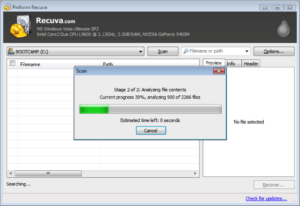 Alternatively, you can use "dr.fone", a software available for both iOS and Android and which allows the recovery of data accidentally deleted, or lost following a software update or sudden failure. The software is paid and in addition to the classic data recovery functions it offers other functions such as complete data deletion and more. It is a software that compared to the two mentioned above offers more possibilities for both the iOS environment and the Android environment.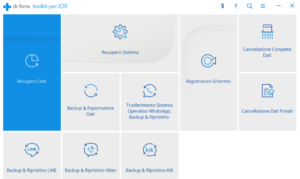 However, all the software listed have common problems, we refer to scanning the memory areas not used by the device. A software of this type cannot guarantee a complete scan of every single memory corner of the device, thus causing the impossibility of recovering much information still present inside. We therefore conclude by saying that a software of this type can help in the simplest cases such as in the deletion just occurred of a single image, but not in the case of a massive deletion of data, where a software of this type cannot guarantee the result of a professional company and professional equipment by your side.