Skype now allows you to change the background during a video call on Windows, macOS, and Linux. Determined to thwart Zoom, Microsoft indeed allows users, and teleworkers, to place any image in the background in order to hide the clutter of your office. We explain how to do it.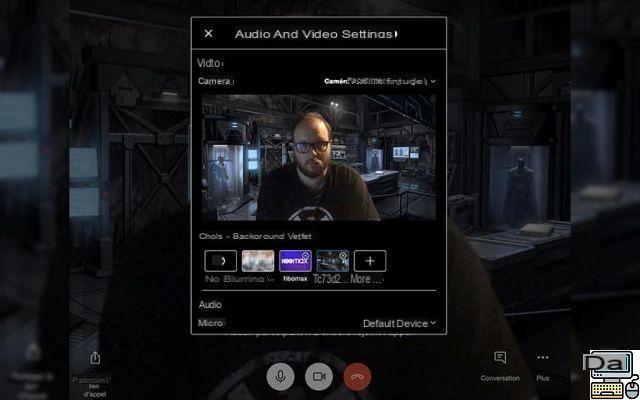 Microsoft has just deployed Skype update 8.59.0.77 on Windows, Mac and Linux. With this new firmware version, Skype continues to attack Zoom, its new competitor. The videoconferencing service is no longer satisfied with blur your background, but offer to change it to any image of your choice.
On the same subject: Skype - despite the controversy, Microsoft will continue to listen to your conversations
How do I change the background during a Skype video call?
On its website, Microsoft specifies that some computers are not compatible with this feature. "Your computer's processor must support Advanced Vector Extensions 2," Microsoft explains. Finally, it should be noted that the version of Windows 10 which is available on the Microsoft Store does not include this option. Anyway, here's how to change the background during a Skype video call:
Start a video call on Skype
Click on the section Plus at the bottom right of the interface
Select Choose the background effect
Press Add to add an image present on your computer
Choose the image you want: it will appear instead of your current background
This new version of Skype also allows change your background automatically for all video calls. To do this, simply click on your profile picture (top left of the Skype interface) and go to Settings and then to the Audio & Video tab. Select the background image you want. It will appear automatically for all your calls. What do you think of this new feature of Skype? Are you going to give up Zoom? We await your opinion in the comments.