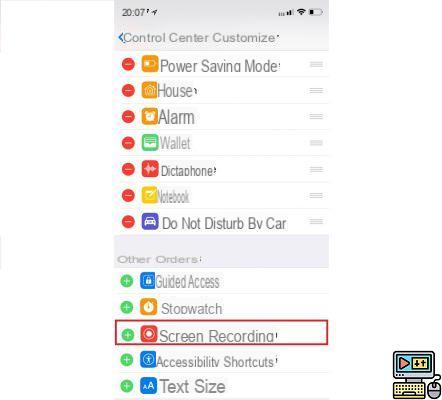 How to take screenshots on Snapchat without notification? All users have asked themselves this question and tips have existed in the past to do so. But the social network has managed to find a solution. Here is a method that works on both iPhone and Android smartphone.
Snapchat has established itself in the world of social networks thanks to its innovative touches that allowed it to stand out from the start of Facebook. A delicate but successful bet since the social network has taken its marks by making its way despite the large place occupied by Mark Zuckerberg's platform.
One of the aspects that we appreciate the most are the Stories now copied by all of its competitors, but also the famous ephemeral Snaps. They are not made to be recorded but nothing prevents those who receive them from take a screenshot on their smartphone. However, at the cost of being betrayed by a notification that is automatically sent to the sender.
Lire aussi >> Snapchat launches Spotlight, a TikTok-style public video feed
How to take a Snap without being seen
One of the easiest, but far from convenient, methods is to use a second smartphone to take a photo or video of the Snap. Except that the main flaw here is that the image quality is appalling. Especially since it is necessary to already have a second smartphone to perform the operation. In recent years, other methods that we echoed had emerged.
It involved in particular putting his iPhone in airplane mode and emptying the RAM to perform the capture neither seen nor known. On Android, it was possible to use the SnapSaver application to achieve its ends. Time-consuming methods that eventually became obsolete, Snapchat having probably worked behind the scenes.
Good news, there is always a way to make a stealth capture. This is to do a screen recording. An alternative that exists on both iOS and Android. However, we recommend that you test it beforehand on a trusted friend in the event that Snapchat has managed to make it obsolete.
On iPhone
Head to Settings and enter Control Center.
Then click on the Customize Controls tab.
Once done, you will be presented with a list of features. Scroll through them until you find a small circular red button named "Screen recording".
Then press the small green cross to add it to the control center list, which will cause a red button to appear to its left.
You can now activate screen recording by tapping the icon with the two concentric circles on the Control Center.
Open the Snap you are interested in and it will be saved discreetly.
On Android
First, access the Control Panel by sliding your right from the top to the bottom.
Tap the camera icon with the words screen recorder
A red icon will then appear on your screen. Tap Start.
A countdown will then begin. Then open the snap that you want to keep.
Once done, press the stop icon.
A screen recording alert will then pop up.
Click on it and you will find your saved snap without your recipient having been informed.
If you are ever using an older version of Snapchat, the following method may still work on iPhone. We'll give it to you below, just in case :
Make sure the Snap is loaded and you just need to press to see it
Activate airplane mode from the control center and make sure everything is disconnected including WiFi and data connection
Open the Snap to save
Take a screenshot
Then, keep the right side button pressed until the extinction slide is displayed then press the Home button for at least 10 seconds. In doing so, the contents of the memory are emptied.
Turn off airplane mode and reconnect normally. It would be as if nothing had happened
The editorial advises you:
How to take a screenshot
How to Take Video Screenshots with VLC
How to change the default screenshot location on Mac?
Do you want to permanently end your Snapchat account? The procedure is not necessarily obvious. We explain how to do it step by step in this tutorial. According to the latest… In 2018, Nabilla Benattia-Vergara had braided the praises of Bitcoin and a trading education service on Snapchat. Except that she hadn't indicated that it was a sponsored post. Sa…Snapchat hides a feature that allows you to find the title of any piece of music and directly access the lyrics. This function has been available for a while in the application,…How to best use Snapchat? It's very simple, follow the guide! We detail everything you need to know about the application: photo options, settings, messages, stories, memories……