In the midst of a teenage mental health scandal on social networks, Snapchat has announced the implementation of parental controls on its application. Evan Spiegel, its CEO, gave very little information on the feature, but assures that it will give better visibility of the habits of underage users.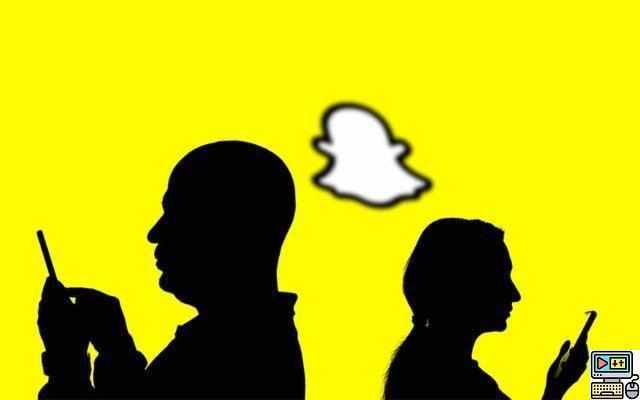 Lately, teenagers are at the heart of social media issues. Since the leak of internal Facebook documents confirming that the group is aware of the harmful effects of Instagram on their mental health, concern reigns among parents. As a result, the different platforms react in their own way to reassure them. Instagram will offer to take a break after viewing dangerous content, while TikTok already imposes a private profile on younger users.
Snapchat, although very popular among teenagers, had not yet spoken on the subject. Until the WSJ Tech Live conference, where its CEO Evan Spiegel took the floor to announce the arrival of a new feature. "We haven't announced the name of this product yet, but we actually have a family center so that young people and their parents can use Snapchat together," he said. The idea is to give parents more visibility of what their children are doing on Snapchat.
Parental controls are coming to Snapchat
Evan Spiegel also insisted on the confidential nature of his application, also recalling that all profiles are private by default. "I think the way this service is built promotes a safe experience regardless of age, but we never market our service to anyone under 13," he added. The firm therefore wishes to give more control to parents, while respecting the privacy of its users the youngest. We do not yet know how she intends to go about it.
On the same subject: Snapchat is the "social network of drugs" according to the Minister of the Interior
"When we build new products or new features, we try to do so in a way that reflects natural human behaviors and relationships — and the parenting tools we develop are meant to give parents better insights to help protect their children, in a way that does not compromise their privacy or data security, is compliant with the law, and is offered free of charge to families within Snapchat," a spokesperson explained.
Source: TechCrunch