Summary
Management games Runners Thinking games Survival games Action and FPS games Strategy games RPGs Racing games Board games More games Comments
It is easy to find yourself drowned among the many video games available to download from the Google Play Store on Android. Here is our selection of the best paid Android games. From the runner to the FPS, passing through the RPGs, the exploitation of already known licenses or the small pearls, you should certainly find what you are looking for.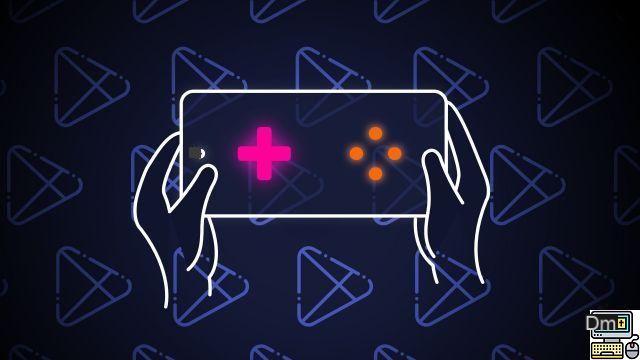 It is undeniable that our smartphones today are true nomadic gaming machines. Application stores like the Google Play Store are full of little video game nuggets.
Here we have selected our favorite titles, the cream of the crop, among paid games. Often sold under 10 euros, these games generally do not include advertisements or additional payment, or the pay to win mechanism found on free games.
If you're looking to download free games instead, then we've got another selection for you.
The best paid management games
Pocket City
Pocket City uses the principle of Sim City to offer the best city builder to date on smartphones.
As in the famous management game, you will have to balance your city between residential areas, commercial areas and industrial areas, without forgetting to add public services and distractions.
By paying, Pocket City ignores all the in-app payment mechanics that are usually found on mobile in this kind of game. Here you won't have to wait 6 hours to build a school.

Pocket City
Download Pocket City for free APK
Stardew Valley
In Stardew Valley you will have to take back the land of a farm you inherited. You will have to cultivate the fields, raise the animals, but also meet the local villagers and even go exploring.
This Chucklefish Games game originally released on console and PC is particularly complete. It is especially very relaxing to take the time to take care of his farm. Omar just told us how he dropped everything to create his farm and seek love with Stardew Valley.

Stardew Valley
Download Stardew Valley for free APK
Mini Metro
Will you be smarter than the thinkers of Parisian or London transport? Mini Metro asks you to manage an ever more complex network of metro lines in a city that grows throughout the game.
The interface is very sober and the music particularly minimalist, an ideal game to pass the time... in the subway of course.

Mini Metro
Download Mini Metro free APK
To learn more
Our selection of the best management games for Android
The best paying runners
Super Mario Run
Super Mario Run is one of Nintendo's first smartphone games. The runner with the mustachioed plumber is available for free on the Play Store, but past the first levels, you will have to pay 9,99 euros to get the full game.
It is certainly an investment, but it remains an excellent title. You should know that Mario advances and avoids small obstacles as well as enemies on his own, however you must make him jump to avoid precipices and catch as many coins as possible. Super Mario Run is also a neat level-design, daily challenges and a city-builder.

Super Mario Run
Download Super Mario Run Free APK
Rayman Fiesta Run
Rayman Fiesta Run is quite simply one of the best runners available today on mobile. It is above all one of the most beautiful thanks to the artistic direction delivered here by Ubisoft Montpellier.
As in any good runner, Rayman runs continuously, and it is up to the player to make him jump to avoid obstacles by pressing on the right part of the screen and, as the game progresses, to perform certain actions ( punch, for example) by pressing in the left part.
It's beautiful, it's fast, and it's fun, in short, it's a very good game to discover that we can't recommend you enough. The soundtrack is just as excellent, so we advise you to play with headphones on.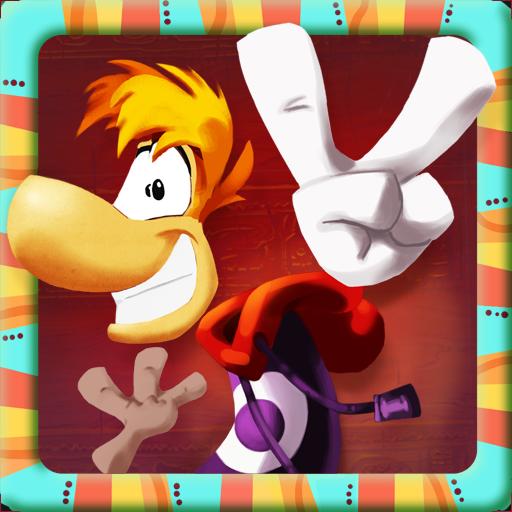 Rayman Fiesta Run
Download Rayman Fiesta Run free APK
Canabalt
Canabalt is the game that has simply democratized this genre on smartphones. The strength of the title is its great sobriety.
A man in a tie jumps from building to building and from roof to roof to escape an apocalypse coming from who knows where. Canabalt is incredibly smooth, relatively fast and has an excellent soundtrack composed by Danny Baranowsky.
A classic among the classics, less known than more mainstream titles because of its relatively high price despite its three years of existence.

Canabalt
Download Canabalt free APK
To learn more
The best runners on Android smartphones and tablets
The best paid puzzle games
Another Lost Phone
A Normal Lost Phone made a lot of noise when it was released by offering to take control of a lost smartphone. Quickly we find ourselves involved in a thrilling enigma involving the true owner of the object.
The gameplay necessarily lends itself ideally to a game on a smartphone: you have the object in question directly in hand, the immersion is total. Another Lost Phone is the "spiritual" sequel to this first title. This time, it will be necessary to investigate a certain Laura and interfere with certain elements of her private and professional life to find her. Will you be able to?

Another Lost Phone: Laura's Story
Download Another Lost Phone: Laura's Story for free APK
Monument Valley 2
Monument Valley 2 is the quintessential mobile puzzle game. This game takes up the principle of the first episode: a minimalist game where you have to play with the perspectives to get out of different paintings inspired by the work of Escher.
It's simply one of the must-haves on smartphones and tablets, a cult game that deserves its price. The gameplay, the artistic direction, the music, everything is perfectly mastered and will give you good moments of relaxation.

Monument Valley 2
Download Monument Valley 2 for free APK
The Layton Adventure
This is not Professor Layton's first attempt on the mobile game market. After Layton Brothers Mystery Room, the license returned to celebrate its tenth anniversary with a new episode called The Layton Adventure.
With Katrielle, you will investigate a mystery in the city of London, namely the disappearance of her own father. Puzzles, humor, challenges… maybe a little too much dialogue, but a good title at the price of 18 euros, all the same, it always does something on the Play Store.
If that's not enough, the other adventures of Professor Layton are also available such as the strange village, or pandora's box!

The Layton Adventure
Download The Layton Adventure for free APK
Bury me, my love
In Bury Me My Love, we are confronted with the harsh reality of the war in Syria and the terrible journey that some refugees have to make to reach Europe. In this game, we embody Majd, a man whose companion flees to the Old Continent.
During the trip of the latter, we stay in contact by messaging with her and we must provide her with the most wise advice so that she arrives safe and sound at her destination. There are tons of different endings, so you can play again and again to discover them all.

Bury me, my love
Download Bury me, my love for free APK
The best paid survival and crafting games
Minecraft
Do we still have to present Minecraft? The phenomenon game had over 110 million followers in 2019, making it one of the most popular video games in the history of the industry.
This game places you in a 3D world made up of construction cubes, which are somewhat reminiscent of Lego, which you can collect to build or assemble new objects and go on an adventure.
Forget the "Pocket Edition": now Minecraft is Minecraft on all platforms. This means that players can play together on smartphones as well as on consoles and PCs with the same features.

Minecraft
Download Minecraft for free APK
Don't Starve : Pocket Edition
Don't Starve takes up the principle, in a way, of exploration and crafting from Minecraft, but to push the survival game to the limit. Here there is no question of building a castle, you will rather have to worry about spending the night in complete serenity.
For this it will be necessary to monitor his health and his stomach, but also his mental health. A game that will put the hero's nerves to the test, all with an artistic direction that is reminiscent of the world of Tim Burton.

Do not Starve
Download Don't Starve for free APK
The best paid FPS and action games
Hitman Sniper
The Hitman game series is known for its style of blending stealth, puzzle, and action. In this mobile version, you still play as Agent 47 but everything will happen this time from a distance and in the first person, the eye in the scope of a sniper rifle.
Eliminate the best targets available to you, while taking care not to create a general panic movement which would allow your other targets to flee.
The game also offers an equally captivating zombie mode. A very good adaptation of a genre in a mobile format.

Hitman Sniper
Download Hitman Sniper Free APK
Morphite
Morphite is played in first person like an FPS, but it will require you to think as well as reflexes. You will indeed have to explore unknown planets in space and analyze them on the ground to survive at best, while defending yourself against hostile forces. You move from planet to planet in a 3D environment with a unique graphical style.
The title is reminiscent of the promise of No Man's Sky with its analysis and exploration system. The game also offers a real plot, with many characters and with them, new quests to accomplish. You will never be bored and you will always have something to do: a new planet to discover, a new species to analyze, a new enemy to hunt.

Morphite
Download Morphite free APK
To learn more
The best FPS and TPS (shooting games) on Android and iPhone
The best paid strategy games
Reigns : Her Majesty
While in Reigns, we played the King, in Reigns: Her Majesty, we play, logically, the role of the Queen. The title comes in the form of a card and role-playing game in which you interact with your subjects, the people of the Court, etc. Each time, we are faced with binary political choices. To make a decision, you have to swipe the card left or right — like on Tinder.
It is then necessary to apply to unlock objects, new characters and new intrigues to hope to reign as long as possible. This game is really addictive, very easy to learn and, on top of all that, it delivers a welcome little feminist message in the background.

Reigns: Her Majesty
Download Reigns: Her Majesty for free APK
Kingdom Rush Vengeance
The tower defense genre has found its letters of nobility on mobile, it's a fairly intuitive genre to develop on smartphones thanks to the touch screen. In this category, the best title is undoubtedly Kingdom Rush, and the latest installment of the Kindgom Rush Vengeance series.
As its name suggests, Vengeance puts you on the side of the enemy this time and will ask you to face elves and dwarves, thanks to your orcs. You will have to place troops and towers on their paths to prevent them from coming to invade you. The towers obviously have different effects: some slow down your enemies, while others eliminate them.
You will be entitled to dozens of levels and a wide choice of arsenal with talent trees that will improve your tricks. The game contains in-app purchases, but they are not required to successfully complete the game.

Kingdom Rush
Download Kingdom Rush Free APK
XCom : Enemy Within
One of the best strategy games released on console and PC in 2013 is also available on smartphone and tablet. In XCOM: Enemy Within, you lead an international organization tasked with defending the earth from alien invasion.
For this you will have to manage your base to do research, develop new equipment and train your soldiers, then take them on tactical missions. We then move on to a turn-based game system that is easy to master, where we will have to be extra vigilant to defeat the alien threat.
With its somewhat cartoonish graphics, the game aged very well graphically, and helps to play down the context of an alien invasion.

XCOM®: Enemy Within
Download XCOM®: Enemy Within free APK
To learn more
The best free and paid strategy games for Android smartphones
The best paid RPGs
To The Moon
To the Moon is an old-school RPG with a strong narrative dimension. The player embodies two doctors who will go through the memories of a dying man in order to give him the possibility of living a second life, in his head, and thus finally realize his dream: to go to the moon.
Moving and funny at the same time, To the Moon takes us through the different important episodes of a life and even questions us about our own choices and our relationship to time. Already released a few years ago on Steam, the title received a very good reception from players and critics.
Battle Chasers : Nightwar
A team of heroes will try everything to survive on an island particularly rich in danger and mystery, after their plane crashes. Battle Chasers Nightwar is a role-playing game with turn-based combat. A fairly classic system, but here very well done and really addictive. Like any good RPG, the characters are well written and the story is gripping.
Battle Chasers is also a very beautiful game, with phases of dialogue inspired by comic books, and phases of combat and exploration in 3D less impressive, but successful.

Battle Chasers: Nightwar
Download Battle Chasers: Nightwar free APK
Final Fantasy IX
The Final Fantasy saga is arguably one of the most famous video game series in the world, especially when it comes to RPGs. Most of the classic episodes of the series like Final Fantasy VI or Final Fantasy VII have been adapted to mobiles and are available on the App Store.
We recommend here the one which is, in all objectivity of course, the best episode of the series, Final Fantasy IX. You play as Djinane, a thief with a big heart, who will quickly be accompanied by Steiner the knight, Bibi the black mage and Princess Garnet of Alexandria. A long and beautiful adventure, rich in emotions.

FINAL FANTASY IX for Android
Download FINAL FANTASY IX for Android free APK
To learn more
The best RPGs on Android smartphones and tablets
The best paid racing games
ATP Challenger Tour
Beautiful cars and beautiful circuits, that's the recipe for GRID Autosport. If you have already played Gran Turismo or Forza Motorosport, you will be on familiar ground here since GRID is intended to be a simulation game. There is no question of being chased by the police or collecting bonuses here, you will be on closed circuits and the game will push you to take care of your turns.
If we compare this title to the best of its kind on console, it is precisely because GRID Autosport has quickly become the essential reference for racing games on smartphones. The level of graphic fidelity, the sound effects, or even the AIs are of excellent quality.
Perfectly playable by touch, the game becomes a console experience if you connect a controller to your device. A real nugget.

ATP Challenger Tour
Download GRID Autosport for free APK
Riptide GP : Renegade
Forget car racing, Riptide GP: Renegade is a jet ski racing game. You play as a former champion trying to regain his former glory. This game adopts an arcade style with bonuses and boosts to be obtained on the circuit, or by doing stunts.
The Riptide series is also known for its polished graphics, and its accessible and responsive gameplay. For a few euros, it's a very good racing game not to be missed if you're a fan of the genre.

Riptide GP: Renegade
Download Riptide GP: Renegade free APK
To learn more
The best free and paid racing games for Android smartphones
The best paid board games
Ticket to ride
Ticket to ride, or rail adventurers in Spanish, is a fairly popular board game that puts you at the head of a railroad company.
In the United States, in Europe or in the United Kingdom, you will have to connect destinations using your railway lines, and this, before your opponents reserve the best paths!
The mobile adaptation is sold at a very low price, and allows you to play alone against AIs, in local multiplayer, or online. It is a very good adaptation that will appeal to both novices of the license and regulars of the board game.
For the youngest, we recommend Ticket To Ride First Journey, which offers a simplified and much more accessible board and rules. A good way to learn geography and board games from childhood.

Ticket to Ride
Download Ticket to Ride for free APK

Ticket to Ride: First Journey
Download Ticket to Ride: First Journey for free APK
7 Wonders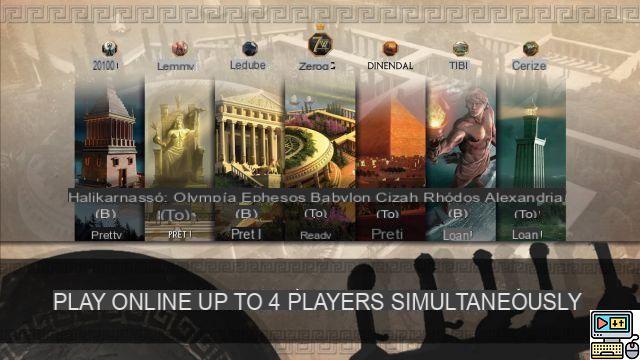 Will you be able to build one of the 7 wonders of the world? 7 Wonders is a very popular board game, and finds here a good adaptation on smartphone and tablet. Much like Civilization, you'll have to advance your people through three ages of antiquity. You will have to exchange resources, orient yourself rather in sciences, culture or the military field. Many ways to earn victory points that can allow you to win the game according to your own strategy.
You find all the experience of the physical game for a handful of euros, in a version with simplified graphic elements, putting less emphasis on the artistic design of the physical game, but rather focusing on accessibility on a mobile screen. With games lasting about ten minutes, the game lends itself rather well to mobility. It can be played solo, against AIs, or in online multiplayer.

7 Wonders
Download 7 Wonders for free APK
Terraforming Mars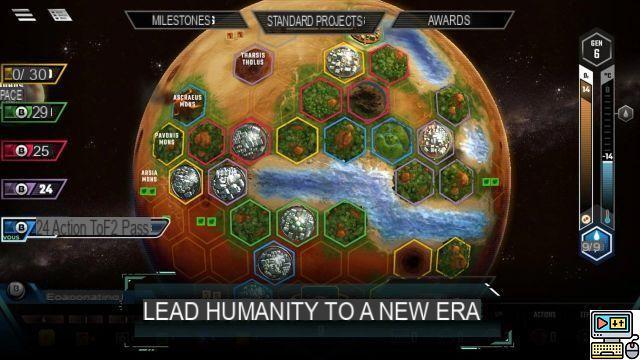 Terraforming Mars is a bit of a board game that puts you in the shoes of Elon Musk. You are at the head of a large private corporation responsible for preparing the colonization of Mars by terraforming it. For this, it will be necessary to be careful to maintain a balance between urban infrastructures, cities, and the elements important to the development of life, forests and water.
Unfortunately you will not be alone on the red planet, and other corporations will have the same objective, and they will do everything to reach it before you. This excellent modern board game has been adapted for smartphones and tablets. For a few euros, you will discover the whole experience of physical gaming, with the added possibility of playing online or against AIs.

Terraforming Mars
Download Terraforming Mars for free APK
Even more !
If our selection seems too restrictive, you may find what you're looking for in our thematic selections.
Of course, if you have other paid games to recommend, don't hesitate to share them in the comments of this article!