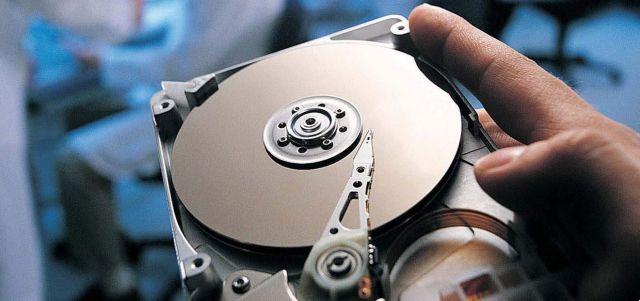 The new solid state disks are replacing the old hard disks, can data recovery still be done?
An article on Comunicati-stampa.com by the expert Dr. Mark Abalone talks about us, highlighting the advantage of the Data Insurance proposed by us with the acronym IPSP, rather than Data Recovery after damage:
The world of Hard Disks is disappearing, replaced by the most performing SSD (Solid State Disk), the question that arises spontaneously is: Will it be possible to perform data recovery even on these media?
First of all, the "Solid State Disks" are faster than their ancestors because they have no moving parts, an SSD is like the support of a pen drive, inside which there is an electronic card with flash memories on top that start from a minimum of 8 and can even reach 16.
On these memories a writing controller deposits your data, following a precise algorithm. These devices are, as mentioned, faster to find IT data, as there are no moving parts. Furthermore, since there is no mechanical movement, therefore having no rotating discs and no heads to move, they do not heat up.
They are therefore more reliable than the old hard drives which obviously are subject to wear and tear, and considering all the effort they make it is even incredible that they last so long. Not always though. Every now and then they give up, for unforeseen reasons such as imperceptible power surges. Or for a thousand other reasons that knock out our beautiful hard drive, with years of work and love inside.
The process of adapting to the new storage device is quite slow, especially in public companies we will continue to find hard drives for a long time to come.
Hard Drive Data Recovery: Here's how
Unfortunately, SSDs, like all storage devices, are not invulnerable and they too are easy victims of electrical or other failures, and in these circumstances the unfortunate owner is forced to recover SSD data.
In the case of SD memories, the most affected category is that of photographers, in fact they happen to contain one or two weddings in a ticket and, in that case, they certainly can't let it go. Brides can be very dangerous.
For professionals in the sector, the advice is to get insurance on computer data, as we are used to doing it on devices for fear of breaking them, or that they break due to manufacturing defects and, we are not yet in the habit of considering data. contained within the memory as the most precious thing.
If we work with that tablet or camera, it makes sense that it becomes a practice to spend a few tens of euros, to ensure the data contained in the memory (whatever it is), in the unfortunate case of data loss, they will be recovered free of charge, against a expense which can generally be high.
For information, I refer to the site of data.com, a leading company in the data insurance sector, in fact they have the IPSP line that deals with Preventive Protection.
Or in case of breakage you can always try to repair the support yourself, if the damage is of the electrical type you can try to replace the secondary micro-components of the electrical board (resistors, capacitors, etc.).
If the problem is not solved in this way, we are almost certainly faced with a possible failure of the controller and / or one or more flash memory, and the matter becomes complicated because it is not always possible to unsolder all the flash memories and then try to read them. one by one.
SSD Data Recovery: Here's how
Data Recovery from SSD, the matter is difficult because each controller has a different writing algorithm, and what's more, there are thousands of these chips on the market and the combinations are millions. But that's not all, the millions for one card must be added to the millions of other flash memory cards soldered to the main board of the SSD.
The programs that automate this process are very expensive and you may not necessarily be able to interpret them, as they require the input of parameters that only specialists know.
It is therefore good to have in these cases an insurance on the data contained in the hard disk or SSD, or in any memory medium, even for the smartphone if you care about what it contains. Because if you want to go it alone, sometimes it gets worse, making the memory support useless.