Google announced its Pixel 6 and Pixel 6 Pro on Tuesday. If the two smartphones will be entitled to five years of updates, the last two years will focus on security updates.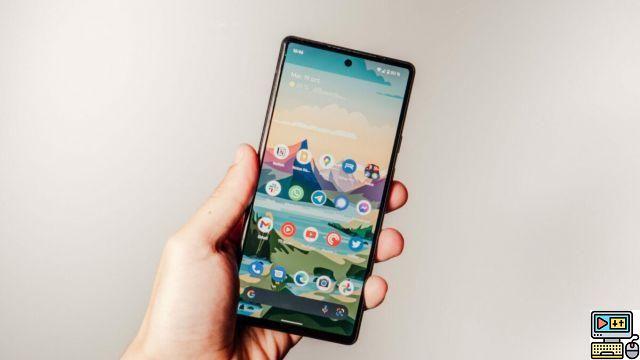 Face ahead of Google Pixel 6 // Source: Anthony Wonner - TechnologiesTips
This Tuesday, Google officially presented, after several months of waiting, its two new smartphones, the Pixel 6 and Pixel 6 Pro. In addition to prices, different colors or features offered by the new Google Tensor chip, the manufacturer has given some information about future device updates.
As reported by the American site The Verge, Google announced during the conference that the Pixel 6 and Pixel 6 Pro would benefit from five years of updates. A duration anticipated with the publication of previous leaks. However, contrary to what one might think, these will not be major Android updates, but simply five years of security updates. For major smartphone updates, Google has indeed planned a smaller cycle, as one of the brand's spokespersons told The Verge:
Users will have at least three years of OS updates, after which we will ensure that Pixels remain secure. The frequency and types of updates will depend on hardware capabilities and needs.
Suffice to say that, contrary to what we could expect from Pixel 6 and Pixel 6 Pro, Google does not intend to drastically change its policy for its new generation of smartphones. The two smartphones will therefore be updated until 2024 and will therefore probably be entitled to Android 15, but not the following versions of the operating system. After this date, Google should be content to provide security updates or minor patches for two years.
An unchanged update policy
Google's update policy will therefore remain unchanged with the Pixel 6 and Pixel 6 Pro. As a reminder, the duration of major updates for three years was already in place for previous smartphones, such as the Pixel 3, launched in 2018, which was entitled to an update to Android 12 on Tuesday.
While one would have hoped that Google would align itself with Apple's iPhone updates – with five years of iOS updates – it will not be so. Google will, however, do better than Samsung, which announced at the start of the year that it would push up to four years of security updates for its high-end Samsung Galaxy smartphones.